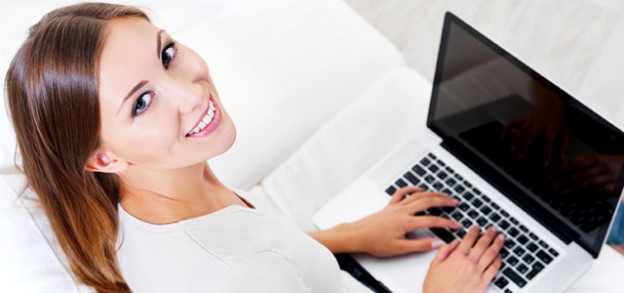 With the rapid evolution of technology making education and learning more accessible than ever before, Universities are beginning to utilise this by offering students the option of studying courses online. Whilst in the past, online learning was perceived as only being targeted to mature students, people of all ages are now benefiting from its flexibility.
What is online learning?
Instead of being in the physical vicinity of a classroom, students are provided with access to different portals and online resources such as e-books and links in order to aid their learning. People are often deterred by the concept of Online Learning due to it appearing to be seemingly one sided, consisting of being sat behind a computer screen; however it is now possible to use your laptop, tablet and even your phone as a part of the learning process. Some of the more advanced online learning providers will often have their own apps which will allow you to access learning materials wherever you are, making education more accessible by ensuring that you can fit it into your lifestyle. Having this flexibility is one of the most popular advantages of learning online because it gives you the option of utilising your time whilst maximising efficiency.
Although the course allows for more freedom, there are still deadlines to meet to keep you on track whilst ensuring that the course is completed within the given time-frame. Feedback is also still provided regularly from tutors and therefore the learning experience is not dissimilar to conventional teaching.
Who can participate in Online Learning?
There is often a stigma attached to University degrees where a majority of people still hold the view of it being 'too late' to attend University. For this reason, a majority of students that are studying tend to be within the same age range, having had similar experiences. However, Online Learning is targeted at people of all ages regardless of their background, for example to individuals who wish to develop their knowledge in order to further their career. In fact, approximately 47% of Online Learners in the UK are enrolled in courses that will help to benefit their career, such as a Business course.
However it is not just students that are profiting from Online Learning, companies such as Starbucks are now offering an Online Learning option to their staff, allowing them to gain a degree whilst simultaneously working and earning.
What do you need to begin the process?
You will need to already have the prerequisite qualifications before applying for a course. For example, to secure a place on the top-up course for Business Management at Northampton University, a student would have to complete a Level 4/5 Diploma which is offered by the Online Business School. This would ensure that the student is familiar with the fundamentals of the subject before they go on to study it in further detail.
The continual advancement of technology will inevitably impact and streamline education, which has already become apparent with many UK universities already beginning to use Online Learning materials. These Online Learning components are sure to continue to grow in popularity and all universities will soon be utilising them as a part of their learning process. The ease of accessibility can make education more attainable and thereby increase the amount of people that go on to pursue higher education, ultimately impacting the economy.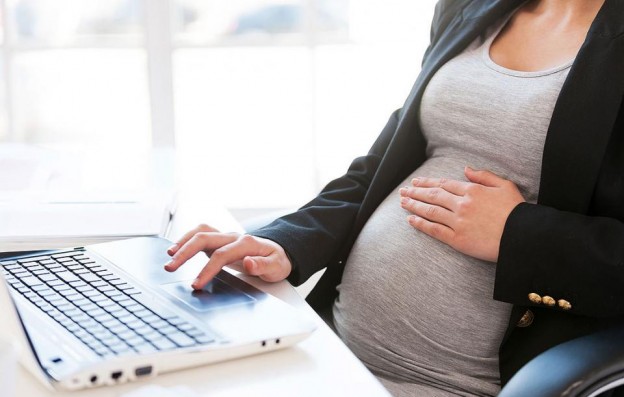 When mothers take maternity leave they can often become very bored and sometimes feel isolated. They feel under pressure with looking after their new born child which can also be very stressful and time consuming. They also have the worry of not being able to find another job once they decide to go back to work.
Online Business School may offer a solution to the issues arising from maternity leave. With OBS you can study at your own pace and from the comfort of your own home. There is no need to visit a campus. This will then fit in with looking after a child or keep you occupied before giving birth.
Online Learning will help keep your brain active over those months you are off work and allow you to expand your knowledge. This will give you an advantage when going back to work with a new qualification under your belt. Not only can this benefit you for when you return to work but if you want to move on to another company or an in-house promotion you WILL have the qualification to help you.
If you have no job to go back to the world is now your oyster, get yourself a degree and start a career you love today. Not only can this benefit you for when you return to work but if you want to move on to another company or an in-house promotion you have the qualification to back you up!
You may feel as though you were never going to have a career because you have put your child first, which a lot of women expect to do when they have their children. Now we are in the 21st century online learning is seen as a credible way to gain a qualification. Online Business School offer many different online courses, Click Here for more information on the courses available to you.
Use your maternity leave wisely, make that improvement for both you and your family.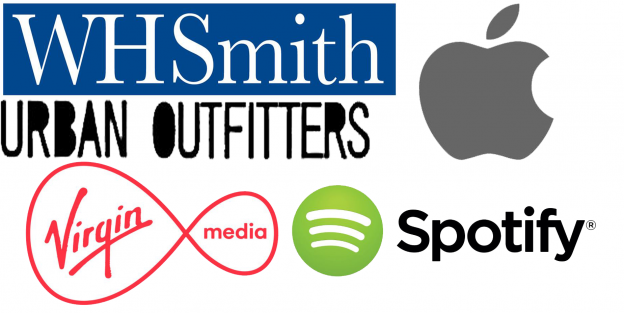 Starting your studies in September what better way than to start in style. Use these discounts to get the best offers on stationary, electronics, home-ware and many more…
Apple
We have mentioned this one before but as we are so close to the start of studies, you will need this more than ever! Click Here for the link.
WHSmith
For a limited time only get an Exclusive 20% off ALL stationary and cards at WHSmith! Offer ends end of September 2016. Use student card in store.
Virgin Media Broadband
Get yourself broadband for 9 months for just £34 a month. Click here for more information.
Spotify
Is now 50% off for student. Sign up now by Clicking Here
Urban Outfitters
Need some new clothes? Urban outfitters offer 10% off in store!
If you have missed any of our previous Discount blogs, do not miss out on these offers please Click Here to read more.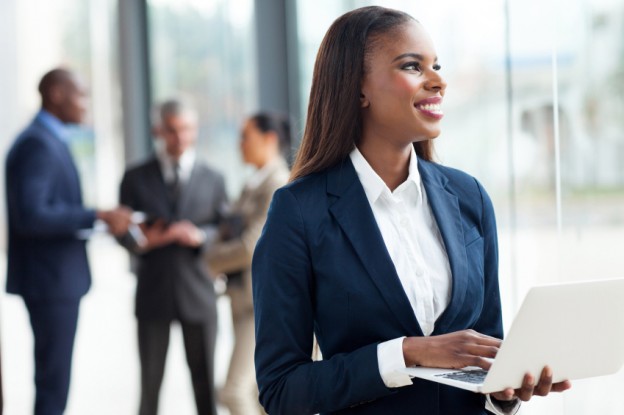 Getting a promotion at work can be difficult, and very competitive with many other candidates in the same position as yourself and more often than not, only one spot available for the promotion. To stay ahead of the competition, we have listed some tips below to make sure you give yourself the best chance possible of achieving your goal.
First of all you must be certain that you want to stay with your company in the long term before you start to work your way up the work ladder within the company. If your long term goal doesn't involve your current employer or even the same industry putting in the extra work and hours to achieve a promotion may not be beneficial for you. Over time a promotion may naturally come but this can take years so, knowing your long term goal is hugely important.
If you are actively involved within the business and are seen as an integral part of a team and how the business functions will go a long way towards a promotion. Decision makers in a business tend to favour employees who have a good knowledge on how the business runs and have experience within a business.
Appearance can also play a role in achieving your promotion. Bosses will look for staff who give off a good impression of their company and represent them well.  By having a good image and looking presentable will make sure that you get noticed for the right reasons and will make you a valuable member of the team.
A huge benefit which will aid you in getting a promotion at work, will be obtaining extra qualifications. This will most definitely give you that jump to the top, it will demonstrate to your employer commitment in your own personal development. Take a look at Online Business School, see what courses they offer which could benefit you in your field!
Ultimately a promotion will lead you to a better quality job leading to higher earnings. It will also give you further opportunities and better job roles. To gain a promotion you need to consider all of the points above to make sure you are adding value to your employer and have the skills in place where he values your input and being part of their organisation.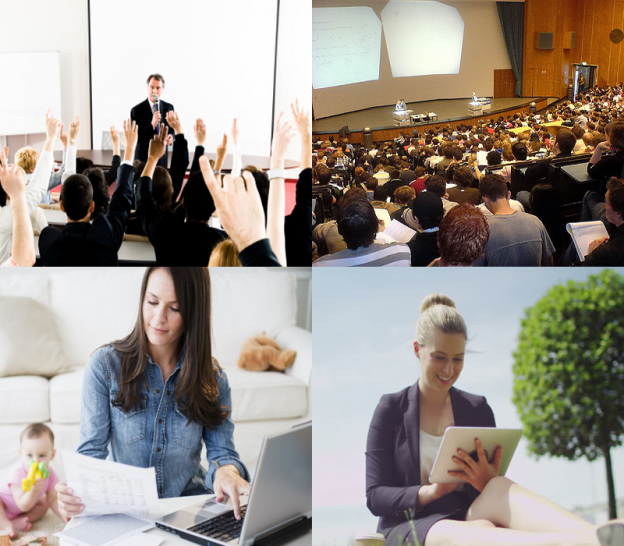 With the advances in technology accessing top quality University education has never been so easy. It is also seen as a much more cost effective way of studying for your degree in this day and age.
Below we are discussing the positives of both Online Learning and Traditional Learning;
Online Learning
Cost – Obviously the cost of studying online is far less than attending a bricks and mortar University in the traditional way. You can achieve your degree or MBA for around £5000 online whereas you will pay 4 times this amount at a University. There is still a stigma attached that online learning is not as beneficial and recognised as a traditional University degree however.
Convenience – One of the main factors of online learning is the flexibility.  You can learn at your own pace and in your own time. Many people continue to work when they are studying on time so they are still earning money as they work towards their degree.
Skills – Online Learning allows you to develop new skills that you might not obtain with classroom study. You will learn how to use more programmes and features on your devices and you will become a lot more "tech savvy". You will also learn to organise yourself better and learn how to have self-discipline and motivation which are great skills to obtain.
Variation – The choice of courses that are available online now are endless. This allows you to pick a subject that you are passionate about and allows you to progress in your specific preferred area which can improve your passion and work ethic.
No after costs – Most Online Courses will be purchased before you begin or on a monthly plan, which eases the cost burden. This avoids any debts after University that you end up paying back for years after. A large majority of graduates are still paying off University debts for over 15 years after they complete their degree.
Traditional University
Experience – To have that first-hand experience of University is mainly what will draw students to go off to University in the first place. Living away from home and having your own freedom is one of the main parts of the University experience.  For many students gaining experience will be a huge factor for choosing University life. It will allow them to learn a lot of vital life skills aswell as their education.
Network – Networking is hugely important with getting a job and moving forward within your career after University. You can meet many other people at University who will end up being in your working circle.  When you are interacting with like-minded people on a day to day basis can create opportunities and give you invaluable skills that you can take into your work field
Recognition – The recognition of the degree is important to both students and employers. Students do not want to spend a significant amount of time completing a degree to not get a job at the end of it because it is not recognised. Employers will look at where a candidate has obtained their degree from and this may play a factor in whether they secure a job.
As we can see there are many positives regarding both kinds of learning. Online learning has seen a huge growth over the past few years as Online education has now become more accessible and it is also now more widely accepted by both academics and corporations, as a legitimate way to gain your degree. Online Business School offer a pathway to a degree which allows students to obtain a full UK degree by completing the first part online and then topping up with UK Universities. This gives students the quality of a UK education and UK qualification but at a fraction of the cost and studied online and flexibly.
This entry was posted in
News
on
.
Post navigation