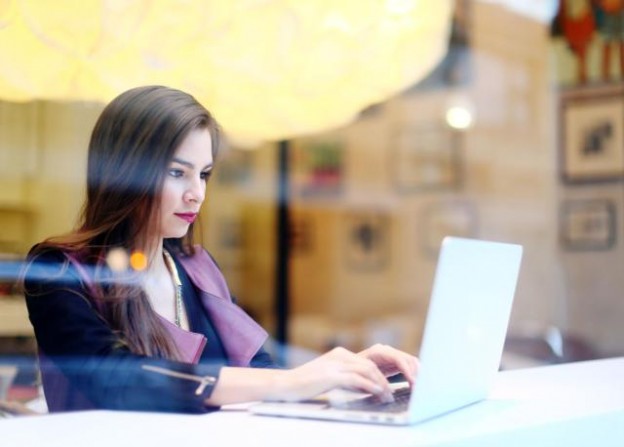 Distance learning courses give you the opportunity to gain an education without having to commit to being present in a conventional classroom. Whilst you will still have to complete online classes and partake in exams, UK distance learning programmes provide you with the freedom to study in your own time and therefore coordinate your education around your own schedule. The classes are all online and can be accessed from multiple devices, as long as you are connected to the internet. This ensures that you can learn wherever you are, making education more attainable. You also still have the ability to connect with lecturers and be supported by teachers.
What are some of the benefits of a distance learning diploma?
The main attraction of distance learning is being able to take the course online.
Many people do not realise how time-consuming education can be. Instead of having to solely factor in the length of classes, you also have to consider the time that it can take to get to and from those classes. If you do not live locally and have to rely on public transport, the commute can often be unnecessarily long and unreliable due to external factors such as traffic. This can consume precious hours of your day that could be used in doing other things. You also have to factor in the cost of getting to your classes, whether that means paying for a monthly train pass or petrol every week. Education can be costly and the option of studying online is therefore seemingly more cost effective.
This alone is often enough for people to consider a distance learning diploma. It means that you can learn from home without having to show up at a class every day. UK distance learning programmes ensure that you can learn wherever you are, allowing you to study from a location that is convenient for you. This gives you the flexibility of studying at any time of the day instead of having to allocate a set block of time to have to attend a class. You can set aside a few hours and then use the remainder of the day for something else whether that is working full-time or developing other skills.
People often associate studying with being something that you do as a young adult, however online classes provide you with the opportunity to study at different points of your life. It can be useful if working in an industry and wanting to deepen or broaden your knowledge of this area. Courses can help to provide you with a better understanding of a subject, whilst still allowing you to have the luxury of working full-time.
Having full control of your learning is also something that appeals to a lot of people. You can learn at your own pace instead of feeling overwhelmed by streams of information in a classroom or lecture. You have the time to digest information, ensuring that you fully understand it before moving on to another topic.
There are also countless other advantages such as teaching you to be independent and carry out research. It also helps to improve your time management skills because you are solely responsible for ensuring that you complete assignments. Online learning demonstrates to an employer that you were able to commit to something and see it through until the end, which is a highly desirable skill when seeking employment.
Distance learning diplomas have become so popular that there are no countless courses to choose from.

Growth occurs throughout life; in the physical and mental sense and what better way to keep growing than to learn? To choose to do a degree at a later stage in life can lead to a degree of better value. Having lived and worked in a particular field or even having moved between professions means a varied experience has been had and you have better knowledge of what you excel in. With so much focus placed on ensuring users are comfortable with the digital aspect of a company, you can often lose sight of the real world skills that are crucial in the day to day. That's why a distance learning degree that combines real world skills with technical knowledge could be the perfect fit.
An important step in commencing a distance learning degree is to choose the school that provides the degree. This can take time and will require research so will definitely not be a spur of the moment decision. A good online school will be one that:
Is an accredited course provider
Provides a descriptive course outline
Details what is required of you.
Following the guidelines set above and picking a good quality provider with a good reputation ensures that your study is worth your while. Reading up on all the material available to you before commencing the course is also a good idea, since this will mean there will be no surprises once you are perhaps two modules in. A distance learning degree will more than likely mean you cannot make a complaint in person so it is best you have read up on what you can before making the commitment.
Completing a distance learning degree online as opposed to a traditional university can also have its advantages, especially when time is a commodity. You can have access to the entire course's materials from the moment that you sign up to a distance learning degree. This means that rather than being drip fed the course by a lecturer or teacher, your degree can be taken at the pace you decide. According to the Online Business School (OBS), students seem more committed knowing they can immediately progress onto the next module once the current one is completed. Travel need not be factored in either since all learning can occur from home or any location you prefer. All the time saved not being stuck on public transport or in traffic can be spent revising an extra module.  In addition to this OBS provide 24 hour support and a student forum that ensures students get all the experience of being at a traditional university at a fraction of the cost.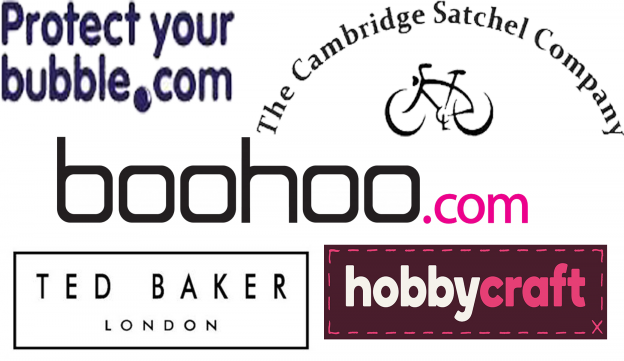 This is our weekly student discount blog, if you have not seen this before we tell you what our favourite student discounts are of the week! So let's get saving…
Hobbycraft
Save yourself 10% at Hobby Craft, click here to find out how!
Ted baker
Get yourself a stylish wardrobe and 15% with Ted Baker. Click here for more information.
Cambridge satchel company
10% off in store and online with Cambridge Satchel Company.
Boohoo
Get yourself 10% off at Boohoo, click here to start shopping
Protect your bubble
Students can get a 15% discount on our Gadget, Bike and Travel insurance until 31/12/2016. For more information click here 

Modern technology has changed the way people learn, for now and for the foreseeable future. It is granted then that the way people learn languages has also been transformed. Learning a language can be an intensive process that requires focus. So why should you choose to learn a language online as opposed to the traditional format that has been incredibly successful for an immeasurable number of people?
Economical
An online English speaking course captures all you need to become fluent in English and places it all online. Consequently there are no travel tickets or plans you need to make, saving you an immense amount of money. Not to mention the stress and frustration of trying to find a highly esteemed place to study. The Online Business School in particular, provides quality courses that are highly rated by its users and by its peers.
Best for foreign students
Jenny Hall, from Italy, who studies an online English speaking course with the Online Business School (OBS) says, 'I always wanted to learn to speak English since I knew also wanted to study in the UK. As soon as I heard about OBS I knew they were the right provider for me since they are based in England and surely, who knows how to speak English better than the English?' An Online Business School that is available all over the world provides a valuable tool for those looking to study in England too as they would have an advantage over their fellow students. Students looking to study in the UK could place themselves ahead of their potential classmates by learning the language and therefore not having to juggle their academic degree whilst still trying to grasp the English language.
Best for all students
Learning online also ensures that you can take as much time as you need to on each particular section that you are working on. Having access to the material as soon as you sign up means that you have complete control over your learning. In practical terms, this means not having to wait for a teacher to decide when you are ready to progress. Online Business School believe that if you have the desire to sign up for a course and learn in your own time, then surely you have the capability to know when you are ready to move on.
Online education providers know it is simply not enough to provide material online and ask students to complete the course. With this in mind, the Online Business School provide 24-hour support and provide each student with access to an online student forum. Lecturers welcome questions at all hours and strive to ensure students' queries are resolved.
So what's the verdict? An online English speaking course greatly increases your chances of succeeding if you're studying or are looking to study at an English speaking university. It's convenient allowing you to study at home and far cheaper than the traditional alternative. Add on online student forums and 24 hour support and the online English speaking course far outweighs its classroom counterpart.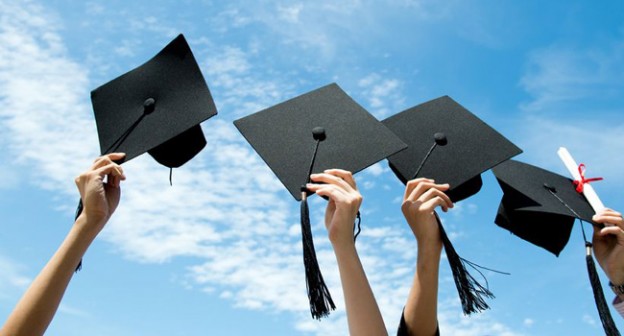 Gaining the edge over other students looking for employment is becoming increasingly more difficult for many with the bar constantly being raised. Ten years ago students would often opt for an MBA as a way of furthering their education and in the hope that it will simultaneously broaden their employment options. Now, with more and more people in possession of an MBA, it seems that an MBA is now a requirement rather than an additional qualification.
Through primary school, secondary school, college and university, the selection of subjects studied by a student becomes narrower and narrower. The MBA represents the point in a student's education and/or career where they have narrowed it down to one particular subject without the distraction of any other. And that's why an MBA is so valued. According to City AM, '95 per cent of the 2015 graduate cohort on Cambridge Judge Business School's MBA programme received job offers'. If students are looking for accelerated career progression, an MBA is almost a rite of passage as it represents everything that an employer is looking for.
An online Level 7 in Business Management provided by the Online Business School offers all the benefits of an MBA without the inflated cost going to a traditional university would entail. With there being an increase in industries becoming digitised around the world, an online MBA provides the student with concrete proof that they can thrive in a digitised environment that employers are on the lookout for.  An international online school such as OBS also puts the student in touch with other students all over the world, ones that they normally would not necessarily be able to communicate with. Studying with an online MBA and dealing with the challenges this bring about helps the student gain the strategic skills and knowledge they need to respond to digitisation and globalisation.
These changes in requirements have occurred not only in the business and finance world; they have also translated across to creative industries. Creative industries are increasingly seeing the need to devise business strategies and students with an online MBA in Business Management can choose which industry they prefer to work in. Business management students can successfully crossover between the two very different worlds after their course prepares them for the challenges that may appear. If they choose the creative industry they can assist and manage development of the business and help steer them through any difficulties that may occur. After studying a business management course, a student is equipped to excel in any environment and although they may not have imagined working for a creative industry, it can provide fresh opportunities for growth and for learning new skills.
If you find you've been searching for employment for longer than expected or if your career seems to have reached a standstill, look to Online Business School for an online Level 7 course, which allows you to progress onto an MBA in business management. Not only will it propel your promotion prospects, it will also fill in the gaps in your skill set to ensure you have a resume that sits above the rest.
This entry was posted in
News
on
.
Post navigation