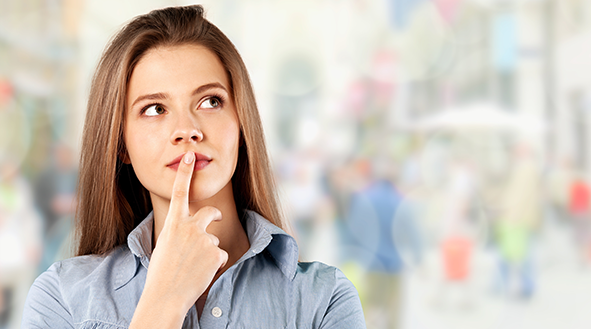 Although the number of students attending university each year continues to increase, graduates are finding that the job market is more competitive than ever before. In fact, simply having a degree is no longer enough to secure a position. Employers are seeking individuals with experience and a skillset that can bring value to their company, and whilst a degree may teach a student about the theoretical side of a subject, these students often lack the practical skills to corroborate their knowledge which is a fundamental facet of any job role. A majority of university degrees exist for the purpose of educating a student about a subject so there is often not enough focus or emphasis on teaching these practical skills. However, studying for a technical business or economic degree can help to provide students with an advantage over other candidates because these courses are designed to make students more employable.
How will a technical course help you to get a better job?
By integrating practical elements into their teaching process, these degrees help students to quickly learn and pick up skills that they can later go on to implement in the workplace. Employers often require proven examples of a candidate's skillset and therefore studying for a technical degree or business course can help you gain a wealth of experience and skills that can act as a testament to your ability.
From teaching you how to approach new technology and software to collaborating with other individuals, these courses set you up for success. For example, being able to work with and bring the best out in others is a valuable management skill that also demonstrates that you have good communication skills and are able to pool your resources. These courses also teach you how to problem-solve and have proven to be effective with graduates going on to secure a higher calibre of positions.
There is also an increased demand within the IT sector and so more niche technical courses are also highly valuable. Some students even go on to work as interns for larger establishments during their education. Niche courses are often more detailed and help students gain a more in-depth understanding of topics whilst providing them with the skills to work efficiently.
How can they help to improve your career?
Through building your knowledge and ensuring that you have grasped the fundamental concepts and practical skills, these courses help to mould you into a desirable employee and open up the pathway to more career prospects and better opportunities. Skills such as being able to think critically or logically are often overlooked in conventional degrees and yet both are integral parts of excelling in any workplace.
Although other degrees can often seem more appealing or interesting, an education should be perceived as a tool to help you acquire a job rather than just a source of gaining information. In today's climate where it is difficult to secure a position, a degree must provide more than theoretical concepts. The focus of acquiring a job is often on the employee and the role, however it is important to remember that the employer is thinking about the organisation and what you can personally bring to the team. Therefore students should be focused on developing their experience and skills in order to become an asset to a company.
In comparison to other courses, technical business and economics graduates can immediately go on to apply their knowledge and skills into the workplace. Other courses sometimes require graduates to attend training or pursue further education before entering the workplace which can hinder their progress and sometimes even cause them to lose motivation.
Technical degrees place employability at the forefront of education and therefore ensure that students go on to learn and gain the right skills to be successful.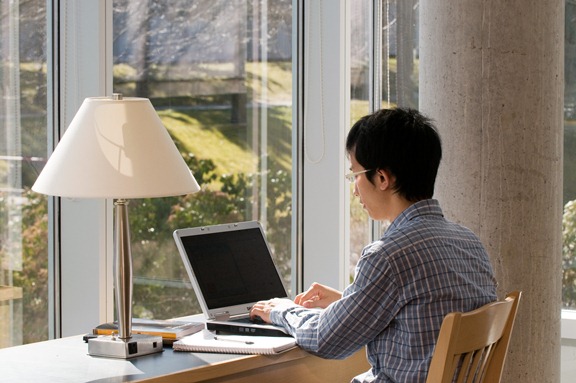 Whilst the flexibility of online study is appealing, the idea of it being an isolating experience can often deter students from opting for the route of online learning. When traditional education promises a classroom filled with peers, UK online learning is sometimes presented as a lone student being confined to their computer screen. However, if proactive, online study can in fact be a more interactive experience than that of a classroom.
Integrate communication
Students can often find themselves missing the daily interaction with their peers, however, with the presence of online communities, this is now possible. Instructors often create groups across social media platforms where they post relevant material and also encourage interaction amongst students. This not only allows you to contact other students but helps to provide you with a support system. By aiding and facilitating each other, this role in an online community can emulate being in a classroom. It allows quick communication as well as being able to remain up-to-date with announcements and resources. Platforms such as Facebook and WhatsApp make it possible for students to work together which can be helpful for students that find that they excel in groups.
Interact in real-time
Whilst these online communities help to bring people together and act as a source of encouragement throughout the student's education, platforms such as Skype allow face-to-face interaction and can be especially useful when attempting to problem-solve or discuss a task. The development of such platforms has revolutionised online study by allowing direct contact with others. In a classroom, students often discuss assignments and sometimes work together to comprehend concepts which is something that can be difficult to convey through text across an online chat.
Working together also helps to spark new ideas and can be particularly helpful when one party may be struggling. However, real-time interaction allows students to emulate conversations that would take place in a classroom. Retaining this sense of community is important for UK online learning because students find that they do not want to continually be emailing instructors with questions but still require support.
Be creative
Whilst interacting with others can be helpful, it is often in the process of completing tasks or reading material that students may struggle the most. Without a person next to them that they can turn to for help, the process of writing out an email to an instructor can sometimes feel daunting. However, there are several other ways in which your learning experience can be interactive for example through participating in discussion boards. These allow student participation and discussion, which is similar to something that would take place in a classroom. However, student's often find that they can be more open with ideas online than they would in a classroom because they do not have a time-constraint or are less concerned about their ideas not having validity. Discussion boards are often structured and allow students to think about and formulate their thoughts before sharing them. This not only helps them to hone their focus and thought process but also ensures that they are adding value to the discussion.
Education is often focused on the roles of student and teacher, where the position of other students is often overlooked. However, it is often this peer-to-peer interaction that contributes to a student's learning because it is through gaining other perspectives that they sometimes make sense of their own understanding. Whilst online study may seemingly appear to be a solitary experience, it can in fact be more interactive and is therefore dependent on the student being proactive and seeking a role within an online community.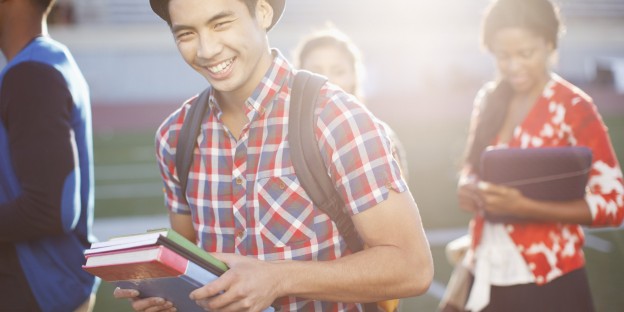 What is online learning?
It is an electronic form of learning with resources being made accessible online instead of students having to attend a class. Online learning differs from conventional education by offering flexibility and thereby being perceived as a more independent route of studying. This method of education can be appealing to people that may not be able to commit their time to attending classes, or to those who may find that they are not able to excel in the classroom setting. By providing them with the means of teaching themselves, online learning makes education more attainable and provides students with control of how they learn.
How is online fulfilling students' dreams?
It makes more courses available to students whilst allowing them to study without having to leave their home, thereby creating opportunities and opening up more avenues. For example, online learning makes it possible to gain an American education whilst still living in the UK. When everything is online and the student's physical presence is not required, education is brought to the student. This is integral because it makes more courses and subject areas available, ensuring that students are only pursuing the best courses for their future careers. They also have the opportunity to study niche subjects without having to commit to moving abroad or even travel to a class.
What opportunities are available after online learning?

With the determination and self-discipline required to complete an online course, it makes countless opportunities available. In fact, online learning demonstrates that a student is able to take ownership and be accountable for their own education which is a valuable and highly desirable skill to many employers in all industries. It not only acts as a testament to your hard work and dedication but can be used as an example in interviews to illustrate how you were able to overcome struggles that you may have faced.
Online learning develops your personal skills and therefore helps you to evolve into a well-rounded person. This not only provides you with a competitive edge but demonstrates that you have proven examples and can apply these in other areas. Employers want somebody that will work hard and whilst this is also required from traditional education, online learning requires you to be much more pro-active which is highly invaluable in the world of work.
Being able to be a part of an online community also allows you to connect with professionals from all over the world and therefore provides you with more insight into the global industry. In fact, distance learning can give you a head start because you have the time to interact with other professionals and therefore gain access to more opportunities.
Online learning is quickly being recognised as instilling the self-discipline that can often become lost in a traditional education, where lecturers are continually reminding students of assignments or tasks. By bringing education to the student, online learning is the pathway to the success in their chosen career.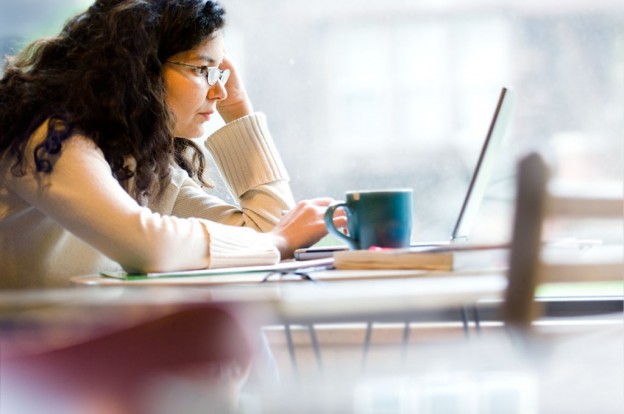 UK distance learning courses have recently become increasingly popular and are now being recognised by more and more students as an alternative way of learning. By differing from conventional education through being presented as independent and manageable, students are realising that this avenue provides them with full control of their time and education. UK distance learning makes education accessible and attainable, thereby ensuring that it is being pursued by more students.
The importance of distance learning courses

With the evolution of the internet and technology, it is becoming an integral part of education and is therefore helping to demonstrate the impact and ease of online courses. UK distance learning courses are more efficient due to their overall lack of cost and time. In fact, universities are already utilising online portals to make things such as reading material or module information accessible to students. With everything quickly becoming digitalised and institutions already implementing it into their teaching, it is evident that online learning is the way forward.
Advantages
Less intimidating than being in a classroom. It can often be difficult to ask questions when teachers have a time constraint and are running through substantial topics within a two-hour time span. In fact, it can even be tough to have an in-depth discussion during these short classes. Distance learning eradicates this by allowing you to interact with your instructor online whilst also being part of an online community that supports each other. This not only makes it easier to ask questions but ensures that you do not feel intimidated by peers and are able to fully grasp concepts before moving on. 
Allows you to pursue other things. Students often find that education can take over their lives, therefore making it challenging to balance things such as a job. However, distance learning cuts out the time that you would have otherwise used to travel to a class, ensuring that you have full control of your learning hours. This allows you to work around your other commitments which can be difficult with traditional education.
Teach yourself. Learning online allows you to take the time to comprehend ideas without being rushed. You can learn at your own pace because you become your own teacher. People absorb information in different ways and therefore traditional education may not cater to everyone. For example, if you are a visual learner, being made to read large amounts of text will not help you retain information. Having the liberty to be your own teacher ensures that you are not only understanding but also retaining ideas and concepts.
How does distance learning shape your character?
By improving things such as your time management skills, distance learning moulds you into a more self-disciplined person. Due to having to be fully accountable and responsible for your own time and learning, you will find that your personal skills will also improve. For example, you may become more punctual and productive because you have trained yourself to have a better grasp of time. You will also become more determined and self-motivated which is something that can benefit you in all areas of your life, as well as the workplace. These are skills that are sometimes difficult to ascertain otherwise.
How does a distance learning course help your career?

By teaching you highly desirable and transferable skills, distance learning can make you globally employable. Being able to teach yourself and remain committed displays to an employer that you are hard-working and focused on self-development. Your ever-growing knowledge can positively impact and improve the workplace because you will always be seeking new ways to attain and learn more skills. Overall, distance learning provides you with a wealth of skills that traditional education may not. It improves your work ethic and therefore opens up the pathway to success.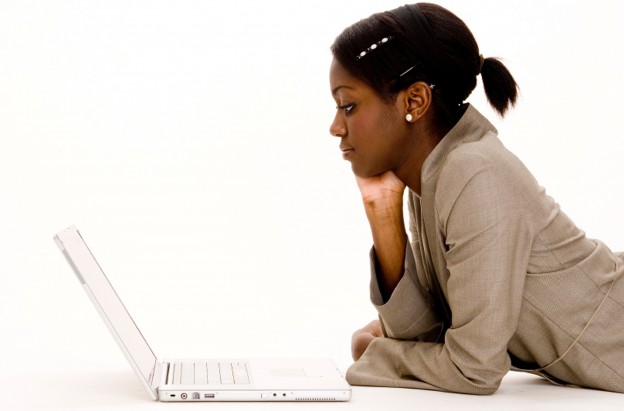 What is distance learning?
Traditional education requires attendance to lectures and seminars, whereas distance learning allows you to gain an education through the internet. It is comprised of online classes but still requires you to take exams and complete assignments in order to assess your learning. However, it is more flexible and allows you to coordinate your learning around other commitments and responsibilities that you may have.
Education is perceived as an enormous commitment, however it does not have to be the main focus of your life. Distance learning can be done alongside other things, for example working full-time, making it possible to pursue other things. Distance learning also makes education accessible to everyone and with the progression of technology, seems to be the way forward.
What are the advantages of distance learning?
Remote learning. All that is required is an internet connection and you are then able to work from anywhere. This allows you to create your own working space and therefore be able to thrive in your own environment. It also means that you do not have to dedicate hours of your day to attend a class or hand in an assignment. It brings your learning to you.
Convenience. The convenience of distance learning means that you can be more productive with your time. For example if you have a 30 minute commute on the train to work, you can use that time to read an article or watch an instructional video as part of your learning. It allows you to maximise your time wherever you may be.
Flexible. Traditional education requires having to be present in a seminar at a fixed time every week. However, if for some reason you cannot attend, you then have the responsibility of going out of your way to find out what exactly you missed. Distance learning changes this by allowing you to access material at all hours of the day, and create your own timetable of study. If you are caught up elsewhere or have to tend to an emergency, you can be flexible and go over the material later, or another day without hesitation. It not only prevents you from falling behind but ensures that you are always one step ahead.
Cost-effective. Distance learning eliminates the time and cost of having to travel to a class which can often add up and become a financial burden. This method of learning means that you can save the money that you would have otherwise used to attend a class. It also eliminates the need to have to move away from home in order to study which again is something that can become costly.
More courses to choose from. Distance learning does not limit you to one institution which can often be the case for traditional education. For example, if you are looking to study a niche course, it may only be offered by select universities and therefore restrict your options. There are now countless options online and you have the opportunity to study a course of your choice without having to worry about being able to travel or move away.
Career opportunities
Whereas a more conventional education may provide you with the opportunity to collaborate with other students in seminars or present to the class, distance learning is often perceived as an overall more isolated experience, inevitably leading to questions about employment options. However, distance learning makes you more employable because it not only forces you to become more self-disciplined, but allows you to develop countless skills and be accountable for your own learning. You are your own teacher, which can demonstrate to an employer that you were able to take control and commit to pursuing and achieving. These are all highly desirable skills and are extremely valuable to employers and can be used to give you an advantage over other candidates. In fact, an employer may value an online degree over a traditional education because it is a testament to taking ownership of your learning and succeeding.
This entry was posted in
News
and tagged
distance learning
,
online classes
,
remote learning
,
technology in learning
on
.
Post navigation