Blog
The Level 3 Diploma: the alternative to A-Levels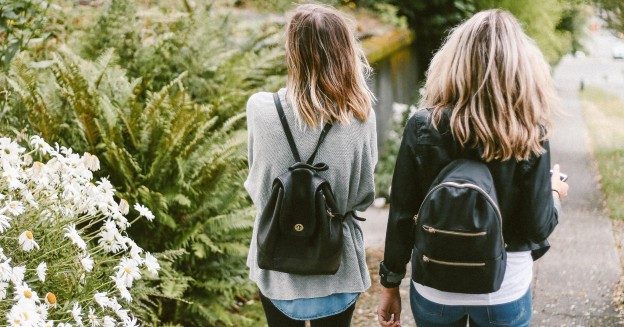 The Level 3 University Foundation Programme is designed for learners who wish to progress to a business or management degree but may not have the traditional entry qualifications usually required. You will develop a wide set of skills that can be used for further training and development.
The National Qualifications Framework sets out the level at which a qualification can be recognised in England, Wales and Northern Ireland. A Level 3 qualification is the equivalent level to an A-Level, although it differs by having a framework which is specific to a particular industry.
What makes our Level 3 Diploma so beneficial?
Convenience, comfort and flexibility
Forget about attending classes for hours, sitting in an uncomfortable chair and listening to the same voice. Stay at home and learn, you don't even need to get dressed for class. All learning materials are provided via online platforms, so you can choose to study whenever and wherever you want.
Earn while you learn
Going to university is an expensive business, so you need to ensure you are prepared for it financially. The flexibility of our online diploma course enables you to study and work at the same time, so you can earn some money for your university nest egg fund and gain valuable work experience.
Innovative teaching resources
The online classroom utilises a range of new tech to make learning engaging and social. You'll have the opportunity to take part in regular lively interactive forums, live streamed webinars and video chats with tutors.
Faster completion
A full A-Level requires two years of study, while our online diploma can be completed successfully within a year. So, if you'd like to fast track your way to university within the next year, a diploma is the option for you.
Focus on coursework
A-Levels are heavily exam-based, whereas our diploma is based around assignments and multiple-choice assessments. The focus on coursework is good preparation for university as the practice will enable you to develop your writing skills.
Build unique skills
Online learning requires more self-reliance and stronger organisational skills than traditional classroom-based learning. Online learners stand out from the crowd as they have the self-motivation and drive to succeed.
Considering a diploma?
Check out our University Foundation Programme. The course is pitched at Level 3, the equivalent level of study to an A Level. On successful completion of the course, students receive an ATHE Level 3 Business Management qualification which is fully regulated by Ofqual. Students can then apply for admission onto a full Undergraduate Degree programme from a range of UK universities. Alternatively, students can opt to study our Level 4/5 Extended Diploma in Management and then go on to complete an Undergraduate Top Up at a range of UK universities.