Blog
Top ten things to do this Bank Holiday Weekend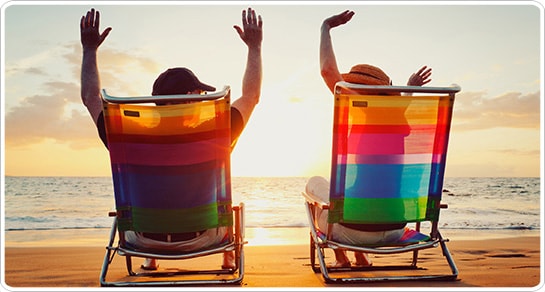 Make the most of the August Bank Holiday weekend with your pick of events and activities across the UK. There's so much to enjoy, you'll be spoilt for choice.
Join Europe's largest street festival as the Notting Hill Carnival fills the streets of West London with a huge Caribbean party. With a wealth of Caribbean street food, parades and DJs, this is an event not to be missed. The festival kicks off on the evening of Saturday August 26 and ends Monday August 28. Note: Carnival is the most child-friendly on Sunday, known as 'Family Day.'
Manchester Pride's flagship event, The Big Weekend, is part of The Manchester Pride Festival and takes over the August bank holiday weekend. With performances from Clean Bandit, Louisa Johnson, Pixie Lott and many more, it's shaping up to be another unforgettable festival event.
The Bolton Food and Drink Festival brings a line up of star chefs, street food and live music to the town centre from August 25 to 28. There will be cookery demonstrations and masterclasses, as well as street food stalls and music stages with live performances from local musicians.
An immersive festival experience in an abandoned woodland village with some of the biggest names in house music. It also has a Lake of Tranquillity which offers festival goers a chance to relax and pamper themselves.
The Ice Cream Festival will be held at Kent Life on Monday, August 28. Sample tasters from ice cream vendors, or visit the chocolatiers and sweet stalls with treats from candy floss to popcorn and snow cones. Families will also be able to take part in fun activities on the farm, including farm rides, face painting and the chance to meet plenty animals.
This 5-mile safari drive, the longest in the UK, is home to 750 animals. You can expect to see rhinos, zebra, wildebeest and forest buffalos, as well as camels, wolves and tigers.
Explore the subtropical gardens, lose yourself in the maze and wander down to the Helford River to watch boats, skim stones and build sandcastles.
Take a Blue Badge guided tour through the corridors of power, where the experts will explain all the complicated and historic rules that govern the House of Lords and House of Commons. The tour includes Westminster Hall, the Queen's Robing Room and the Members Lobby among other places of note.
Explore a diverse collection of museums and exhibitions, all within a short stroll of each other. Whether you're into fashion, art, the Romans, or the Georgians, the museums of Bath offer a wealth of remarkable history.
Spend a warm summer evening watching a film outside in a magical location with The Luna Cinema. Gastro vans are usually on hand to feed you everything from smoked ribs to pizza.
The UK is a wonderful place to have fun and study! Explore our university pathway programmes, which will fast track you to an affordable UK degree.