Blog
Keeping your mind healthy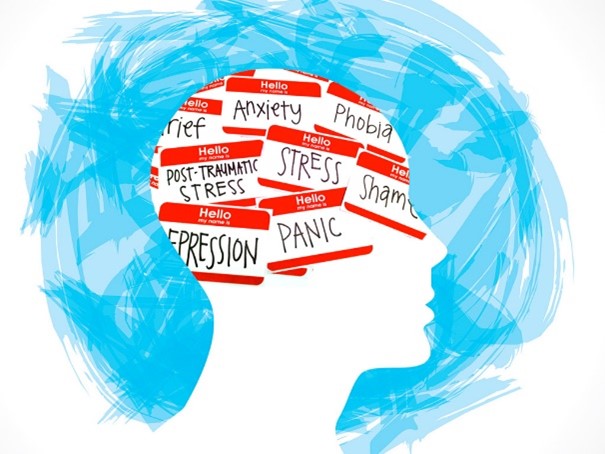 The relationship between your mental health and work
Work can impact your mental health in many ways, sometimes positively but sometimes in a negative way also. On one hand many people find that going to work is good for their mental health as it: provides a source of income, gives purpose, allows people to socialise and form a steady routine, as when you enjoy what you are doing your brain releases dopamine, which is the feel good chemical in your body. But on the other hand, you may find that work can make your mental health worse. This could be because of: workplace stress, poor relationships with colleagues, or the type of work you are doing. We spend a lot of time at work, so it is important to address any of these issues as soon as possible to prevent them getting worse. Whether you have a mental health problem or not, your employer has a duty of care to you under health and safety legislation, meaning employees have the right to: work where risks to their health are properly controlled, and have protection after returning to work from sickness absence if they have become more vulnerable due to their illness.
What if I am unemployed?
Experiencing unemployment can be a very disheartening, stressful process, and not having a job may worsen your mental health as you may feel like you lack purpose, have no source of income, or have no interaction with other people. There are many different reasons as to why people experience unemployment, some of these can be redundancy, lack of opportunities or sickness. However, you should look at this as an opportunity as when you are working you are unlikely to have as much free time as you would if you were unemployed. This free time could be used for things such as finding what type of work you enjoy, especially if you found that the type of work you were doing previously was worsening your mental health. This could be done through browsing online courses or looking at the different types of opportunities near you that you would enjoy. Little tweaks in terms of the work you are doing or what sort of company you are employed by may have benefit your mental health substantially as you may find different employers will make you feel more valued, and give you work that you enjoy doing, which can reignite your passion for work and reinvigorate your sense of purpose. So this time of unemployment can be used to discover new employers and roles, but also to find what you love doing again, which will have a bigger, positive impact on your mental health when you return to work. This free time can also be used to solely focus on improving your mental health, which can be done through things such as exploring your different hobbies, spending time with family and friends, or exercising, which is one of the best, proven ways to improve mental health as it releases dopamine and when your body is fit and healthy your brain will be too. So, you shouldn't view unemployment as a negative thing all of the time, but rather see it as an opportunity, use it productively and pursue what you enjoy.
If you have found that the type of work you are doing is what is making you feel depressed or anxious then unemployment can be a chance to discover a new type of work that you might enjoy. There are plenty of agencies, job centres, and apprenticeships out there that will provide a pathway for you to pursue a new type of work that you will enjoy. These include your local job centre plus, the government apprenticeship site, and Shawtrust.
How can I manage stress at work?
Good stress management is important in the workplace. If you experience stress often you could be at risk of developing a mental health problem, like anxiety or depression, and stress can also make existing problems worse. Building resilience and finding ways to deal with stress can help you to adapt to challenging circumstances. If you find that you are getting stressed because of a particular thing at work, here are some potential solutions of ways to manage stressful situations.
Problems with workload: Ask for help. Everyone needs a hand from time to time, it may even help to build relationships. Or you can speak to your manager and set realistic targets.
Balance your time: Make yourself a schedule, leaving enough time to complete tasks and spread them out evenly so that you can maintain a healthy work life balance.
Lack of support: if you feel like you aren't supported or aren't being able to achieve your goals in work then communicate this to your boss or speak to the human resources department and see if you can resolve this.
Poor relationships with colleagues: try to build professional relationships with colleagues through working together on projects or pieces of work. If this does not work and you feel that you do not get on with your colleagues, then communicate this to your boss and see if you could maybe get moved. Avoid participating in office gossip as it can put a strain on relationships and result in conflict.
What support can I get at work?
If you are experiencing a mental health problem that is impacting your work life, it can be tricky knowing what to do. The first thing you should do is to tell your boss or manager, especially if your work quality is suffering because of this. This will provide a stronger basis for requesting support at work, you will also not have to hide the difficulties you are experiencing, and also it will provide you with someone to talk to about it, which can all contribute to improving the problems you are facing. You could do this through asking for a one to one meeting with your boss, where after explaining to them your situation they should make reasonable adjustments depending on what support you need, such as giving you time off.  If you have a mental health condition that is considered a disability, and your employer knows this, they have a duty under the Equality Act to make "reasonable adjustments" for you. These adjustments can be temporary or permanent. So the best thing to do if you find that your work is impacting your mental health would be to tell your boss as it will explain to them why your work may not be to the quality that is usually is, it will oblige them to make reasonable adjustments for you at work, and it may provide some solutions that will help get your mental health back on track.