Blog
Two-year degrees: Another plan to raise tuition fees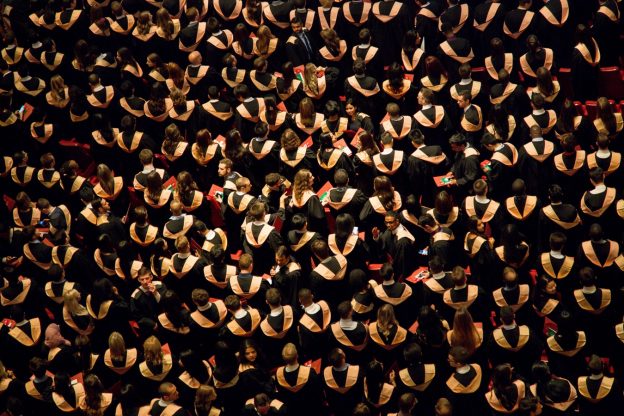 As part of the mission for more flexible higher education, the UK government has announced plans to offer students accelerated two-year degrees. The cap for such courses will be increased from £9,250 to £11,100 a year. Students would take the same number of units and have the same amount of teaching and supervision, but degree courses would be delivered in one less year. Students would be expected to work more intensively through the year, with reduced holiday time to allow for a heavier workload. Will this initiative ease the debt burden on undergraduates?
A costlier option
If a two-year course were to take up 45 weeks a year rather than the standard 30 weeks a year, this could amount to a sizeable extra £1,350 maintenance loan per student per year. According to The Times Higher Education, the extra £5,550 tuition fee loan and the extra £2,700 maintenance loan could mean a bigger debt over the two years of more than £8,000 compared with the debt accrued by a student on a three-year degree.
The impact on mental health
The state of student mental health is a growing problem and two-year degrees are likely to exacerbate this situation. 50% of students say that financial worries have a negative impact on their mental health, and with fewer holidays and a more intense study schedule, the stress is likely to get worse, not better.
Compromise the learning experience
Compressing study into the shortest possible time is likely to impoverish the learning experience. Education needs time for thought and reflection and students cannot develop intellectually if they are under pressure to stuff facts into brains as fast as possible. Students would have far less time to think about, plan and write their assignments and will end up missing out on extracurricular activities or work opportunities if they have little spare time alongside studying.

The idea of increased flexibility in higher education is a good one; it is high time that we move away from the one-size-fits-all approach to university education and give students more choice and freedom over how they learn.
While two-year degrees may appeal to school-leavers as a way of saving a year's tuition costs, they cannot be a feasible option for the demographics whose access to higher education is restricted. If you're balancing employment and childcare with a full-time education, it's unrealistic to squeeze any more into your schedule. In fact, the barriers to education may be put up even higher.