Blog
Why You Should Study Business And Administrative Management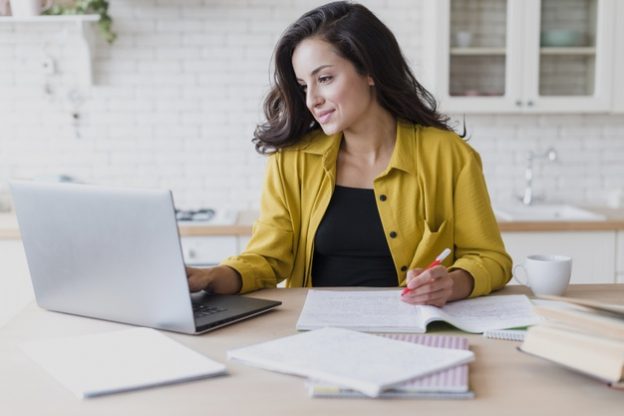 Do you want to develop your knowledge of how to manage and use finance from a business perspective? Do you want to understand the communication and leadership skills required in a management position? If this sounds like you, you'd be a great candidate for our Business And Administrative Management course.
The Level 6 Diploma in Business and Administrative Management is a 120 credit qualification that will give you direct entry to a third year degree programme in a University across the UK.
Develop interpersonal skills
Soft management skills, also commonly called people management skills or interpersonal skills are crucial for management and business success. Here are some of the skills you will develop when studying Business & Administrative Management:
Communication skills
Leading and motivating
Teamwork and networking
Problem solving
People management skills
Conflict management skills
Adaptability

Broaden your horizon
When studying Business & Administrative Management, you will have the opportunity to use your business administration skills for personal use. As a business owner with a qualification in Business & Administrative Management, you can incorporate what you have learned and apply it to your business to grow more. Some of these things you can incorporate into your business can be; writing a business plan, managing your business, and creating a viable business plan for loan purposes for your investors.
Career path
On successful completion of the course, students will be able to enrol onto our Level 7 Postgraduate Diploma in Strategic Management.  Here is a list of possible career paths you may take:
Operations Manager: An operation manager  implements the right processes and practices across the organisation. Average salary: £47,413
Project Manager: The project manager is responsible for day-to-day management of the project. Average salary: £50,166
Financial Analyst: A financial analyst is a professional, undertaking financial analysis for external or internal clients as a core feature of the job. Average salary: £41,870
Human Resources Manager: Human resources managers plan, coordinate, and direct the administrative functions of an organisation. Average salary: £41,347
Management Analyst: A management analyst is a consultant who works with a company to improve their overall efficiency and solve operational problems. Average salary: £46,691