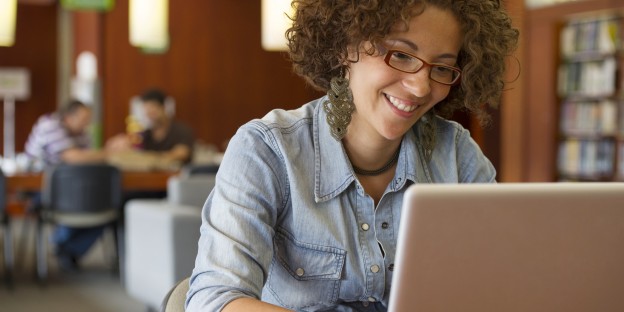 What is online learning?
Online learning is essentially a form of electronic learning which delivers education through the internet instead of a conventional classroom. Although the learning takes place through online activities such as reading texts or watching instructional videos, students still have to complete tests and assignments in order to assess their knowledge. Online learning is more independent and does not require you to be in a certain place at a specific time. This flexibility makes education more accessible to people that may not necessarily be able to commit a large amount of time to attend classes.
Why is it popular?
Learning online has countless advantages which are contributing to people choosing it over a more traditional education. Here are just a few of the benefits of online learning:
Flexibility – Being able to learn online provides you with the freedom to learn wherever you are, without having to attend a class at an allocated time. It is often more convenient for people because you don't have sacrifice a large chunk of your day to commute or be stuck in traffic to attend your class. Online learning means that you can learn from the comfort of your own home.
Maximise your learning – You can tailor your schedule to maximise your learning, for example if you work better in the morning, you can do all of your studying in the morning and then use the rest of the day for something else. This not only means that you will be able to retain information better because you are working when you are most alert, but also that you are making the most out of the hours in your day.
Makes education accessible – Online learning gives you access to education later on in life, for example if you work full-time but want to pursue an area of study. It allows you to both gain an education without having to quit your job or shuffle between them.
Different way of learning – Some people struggle to thrive in classrooms and it is important to identify that it is perhaps not education, but this method of learning that is the issue. Not having the pressure of being surrounded by peers can often help people to absorb information better, particularly introverts who often thrive in solitude.
Learn at your own pace – In a more conventional education, a lecturer will often overwhelm you with information and it can be difficult to try and process the concepts without having to go away and spend some time trying to decipher notes. Online learning allows you to teach yourself and therefore take all of the time that you need to grasp ideas before moving on. This will not only ensure that you fully understand what you are learning but that you are gaining the most out of your education.
Career opportunities
Online learning teaches you to be independent, you are solely accountable for your learning and it therefore forces you to improve your time management skills because you have to co-ordinate your own study time. Being able to demonstrate that you were able to take ownership is a great example that can be used when answering questions during a job interview. Committing to something and seeing it through until the end is a skill that is desirable to many employers. It shows that you are dedicated and self-motivated which are valuable skills within the workplace.
 Why is it the future of modern learning?
More universities are now utilising online platforms in their teaching and students that opt for a traditional education are still having to participate in some sort of virtual learning, for example through using Moodle or Blackboard. Therefore, if universities are already incorporating this into a traditional education, online learning will continue to grow and become popular amongst students. With the continual development of technology, it will only go on to improve.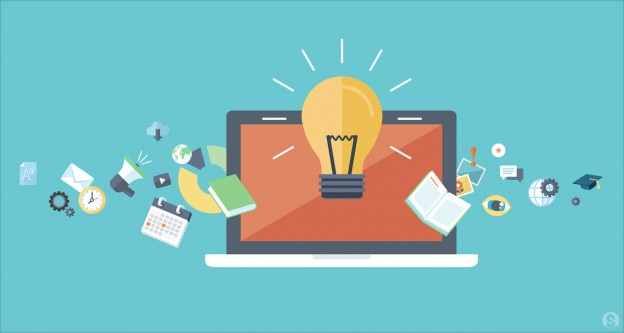 Online learning requires you to be dependent on yourself and people can often struggle with staying on top of things. It is easy to quickly fall behind so there are some key things that should be focused on developing in order to make the most out of your education.
Commit to a schedule
Although the possibility of being able to be flexible with your learning can seem appealing, it is important to adhere to some sort of plan. Sometimes people will study when they 'feel like it' but it can be easy to miss a few days and then struggle to get back into the rhythm of learning. Remember that there are no teachers to push you or check whether you have read through some text. It is therefore crucial to manage your time and maximise when you work best. You have to be self-disciplined. Start by making a schedule and then assure that you stick to it or make up the time if something urgent arises. Treating your study time as 'class hours' will mean that they are non-negotiable and therefore will make you more likely to adhere to them. Setting this in place will also help to provide you with a plan for how to break things down to ensure that you are not overwhelming yourself with information.
Connect with others
A disadvantage of online learning is that it can sometimes be isolating. Without the constant presence of your peers around you, the experience of studying can be a lonely one. However universities often have a network where you can connect with other people and it is important to utilise this. It not only helps you meet new people but can motivate and encourage you when you may be struggling. This space allows you to exist as a part of a community and can even be a great place to seek help on assignments. Sometimes a teacher or lecturer will take longer to respond, and therefore having another place to turn to can be immensely beneficial.
Create a workspace
When you step into a classroom, your brain automatically registers this as a place of learning. However, with online learning you can be studying from anywhere and it can often be difficult to get into 'work mode' when you are in the comfort of your own home, a place that you associate with relaxation. It is important to create a workspace, find where you work best and designate that to your learning. This way as soon as you sit down, your brain knows that it is time to concentrate and disengage from your surroundings. An advantage of online learning is that all you need is an internet connection and so if you prefer, you can work from a library or even a coffee shop (with WIFI). Learning material is accessible across multiple devices so you can even work from your phone.
These are some of the key things that you need to set in place to ensure that you make the most out of your learning. Teachers are always available to help and support you and just like with any other course, there are also other students that are also learning online. You need to ensure that you are pro-active and self-motivated but these skills will be beneficial when entering the workplace and will also give you a competitive edge when attending job interviews. Online learning allows you to take control of your education and provides you with a way of demonstrating that you can be independent and thrive.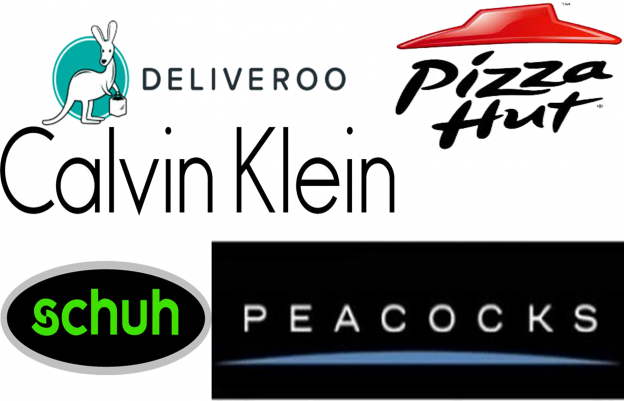 Deliveroo
Never cook again at Uni – Get yourself free delivery from deliveroo!
Pizza hut
From Sunday – Thursday you can receive 20% off all menu, Click Here for more information
Schuh
Keep up with the foot trends with 10% off at schuh Click here to get all the information
Peacocks
Ranging from women to kids, make sure you get your 20% off at Peacocks. Click Here to get this offer.
Calvin klein
With 10% off at Calvin Klein, no wonder the bank balance is getting smaller. Click Here for the discount.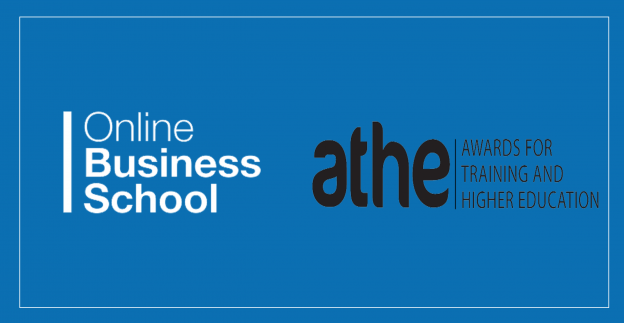 Online Business School Students successfully enrol onto University Top-up courses
Click Here to read more
First learners with ATHE qualifications from

OBS progress to University Top-Ups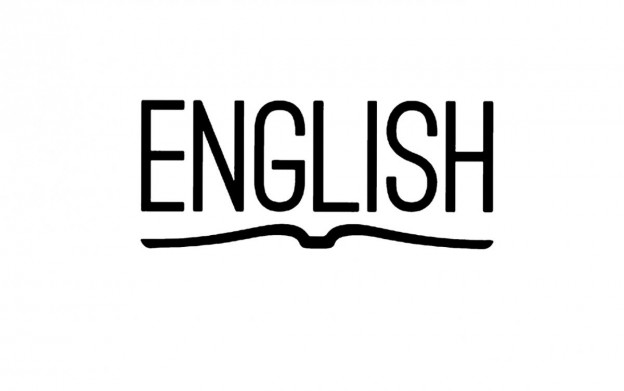 English is the second most widely spoken language in the world and therefore can be immensely beneficial to learn. In fact, it can help you in all areas of your life, for example by allowing you to communicate better with people from different cultures and making you feel more confident in your own abilities within your daily life.
ESOL stands for English for Speakers of another Language. It is now becoming increasingly popular for non-native speakers to learn English through ESOL courses. These courses can be taught in a variety of different ways, one of the most popular being an online English language course. This generally covers all areas including vocabulary, reading and writing, speaking and listening and punctuation and grammar.
 Why is it mandatory?
If you are living in an English-speaking country, an English Language Course can significantly improve your quality of life by enabling you to understand and be able to interact with the people around you. If you do not speak English, it can limit you in areas such as when seeking employment or in the simplest of situations, for example when going to buy groceries and having to interact with the cashier.
The popularity of learning English online is rapidly growing because it allows you to have the freedom of coordinating your learning around your schedule. You may not necessarily have a full day to commit, and therefore online learning can ensure that you are able to study in your spare time rather than having to show up to an allocated class.
How will it improve your career?
Apart from improving your English skills and helping you communicate better with others, an English language course can demonstrate to an employer that you had the willingness to go out of your way to learn another language. This is a highly desirable skill and if you are constantly growing your skillset, it makes you a more valuable employee. Showing that self-development is important to you is something which will ultimately benefit an employer.
Learning English can also help you easily fit into a workplace and therefore allow you to move into a higher skilled job. Even in the most technical of roles, you will find yourself having to eventually communicate with people through email and this can be challenging if you do not properly speak or understand the language.
Learning it can also be beneficial in helping you conduct business, regardless of where in the world you are living. This not only gives you the flexibility of being mobile but provides you with better opportunities. It also allows you to carry out business in countries which you may not have previously considered because English is so widely spoken.
Ultimately, learning English can help you navigate through life seamlessly and is therefore recommended, regardless of your chosen career.
This entry was posted in
News
and tagged
English language course
,
ESOL courses
,
improve english online
,
learn english online
,
online english course
on
.
Post navigation