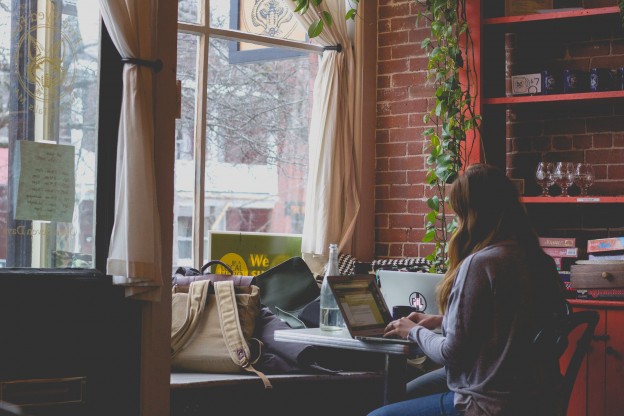 Recent figures from UCAS show that the number of A-level students achieving grades ABB (the average grades you need to get into the top ranked universities) has fallen by 2,500 over the last year, but the number of BTEC students achieving the equivalent has increased by 16%. It is undeniable that more and more students are opting to study BTECs over A Levels these days, which means we should be paying more attention to this educational trend.
What are BTEC qualifications?
BTEC stands for 'Business and Technician Education Council' which used to run the award, first introduced in 1984. BTECs are vocational and work-related courses, rather than traditional academic courses, designed for study in a wide range of occupational areas from business to performing arts. BTECs are offered at all levels: levels 1 and 2 are equivalent to GCSEs, level 3 to A Levels, and levels 4 -7 hold the same status of achievement as a degree.
Why take a BTEC instead of an A Level?
BTEC national level 3 diploma courses have become one of the most widely recognised qualifications for admission to Higher Education; they are gaining popularity as an alternative to A Levels. According to figures from UCAS, the proportion of sixth-formers taking vocational qualifications rose from 3% in 2004 to 15% last year. So what are the benefits of a BTEC qualification?
University progression
After 33 years of success, BTECs have built a sterling reputation. More and more students are applying to universities with BTECs, which is clear sign that institutions have recognised the value of a BTEC qualification. According to an article by the Higher Education Liaison Officers Association, 95% of universities in the UK accept BTEC students, including universities from the Russell Group. In 2015, over a quarter of students accepted into higher education held at least one BTEC, which is further proof that BTECs are just as respected as A Levels.
Employability
BTECs prepare students for employment; courses can develop a student's employability skills as they offer the experience of real-life practical tasks and work placements. The CBI has claimed that schools are "exam factories" and that A Levels fail to prepare students for the world of work. BTEC qualifications are generally well-regarded by employers as the courses enable students to develop useful hands-on skills such as time management, communication, problem solving and planning.
Career progression
Employers value BTEC qualifications as courses are usually industry-directed, in other words they give students industry-specific knowledge and skills which makes them readily employable. Courses are developed by professional bodies and higher education experts, which guarantees that a BTEC-qualified candidate will demonstrate the right standards of knowledge and practical skills for the role.
Practical assessments
BTECs are more practical qualifications with a focus on flexible learning and independence, which appeals to those who find traditional teaching methods and exams difficult. The assessment for BTECs is largely based on regular coursework and work experience, which makes them an ideal option for those who crumble under the pressure of exams.
Take the next step
Check out our Level 3 in Business Management, which has been specifically developed to provide the knowledge required for students to work effectively, both as individuals and in teams within business.  Upon completion of the course, students will then have the opportunity to apply for admission onto a full Undergraduate Degree programme from a range of UK universities.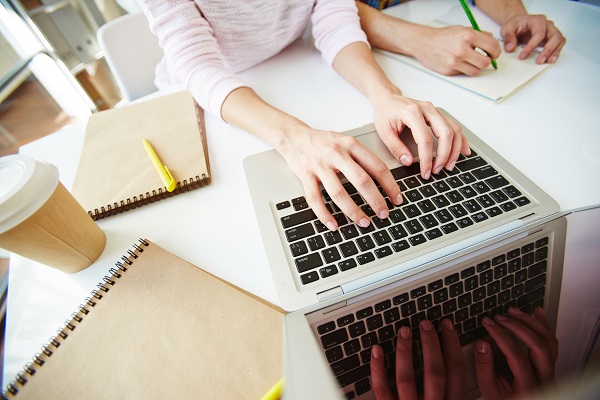 What is blended learning?
Blended learning is a method of learning which combines classroom and online education. The Online Learning Consortium defines blended learning courses as those that "integrate online with traditional face-to-face class activities in a planned, pedagogically valuable manner." This approach to learning blends face-to-face instruction with online education technology to complement and improve the learning process.
The new trend in education
The learning landscape is radically changing; we now live in a digital age which has seen the widespread integration of technology into our society. Today's generation is accustomed to incorporating digital information into their lives, so we shouldn't expect the classroom to be any different.
It is an exciting time for blended learning; the wave of increasingly affordable and advanced educational technology has enabled online learning to become well established in education. In fact, according to a 2010 study from the U.S. Department of Education, blended learning classes produce stronger results than their face-to-face equivalents. Blended learning has emerged as a leading trend in education as more educators recognise the need to transform education into something new and innovative.
The benefits of the blended learning model
Learning institutions are beginning to see the benefits of a blended learning approach for students:
Enhances personalisation
Personalised learning should be a top priority for schools and universities. Everyone learns in a different way and at a different pace; it is a challenge for an educator to account for each individual student's learning needs. Blended learning can support teaching methods by giving students the ability to access the learning material at home and move at their own pace through lessons.
According to the Centre for Digital Education's 2015 survey, the main benefits experienced by schools transitioning to personalised learning include:
Student engagement was increased by 69%
Student retention rates rose by 39%
Test scores improved by 28%
Grade rates up by 22%
Reduces costs
Blended learning is often seen as a solution to reduce the costs involved in traditional education. Blended learning courses allow students to bring their own digital devices to take full advantage of the adaptive learning software. This can cut costs in many areas, for example, e-textbooks can take the place of course textbooks.
Collects accurate data
Blended learning programmes have sophisticated software which can automatically collect student data; this provides a more streamlined method for the tutor to measure the student's progress. It is a good way for tutors to monitor a student's performance and see the areas where he or she may need a little more guidance, which helps the learning journey become much more efficient.
Strengthens digital skills
Digital fluency is a goal of the Common Core State Standards, and states that making connections to technology in the real world is essential. Educators are expected to integrate technology into a variety of subject areas to help students develop their digital skills and address different learning needs. The aim is to help students be "career ready" and blended learning plays an instrumental role in this process of preparing students for life beyond the classroom.
Makes learning fun
According to a survey conducted by Quizlet, 83% of teachers and 65% of student believe that devices in the class make learning more fun. Adding an entertaining element to learning is more likely to enhance engagement with the content, which also helps students to enjoy learning. Gamification, for example, can range from online games to virtual environments that simulate real-world situations. Interactive material tends to facilitate higher recall and better knowledge retention.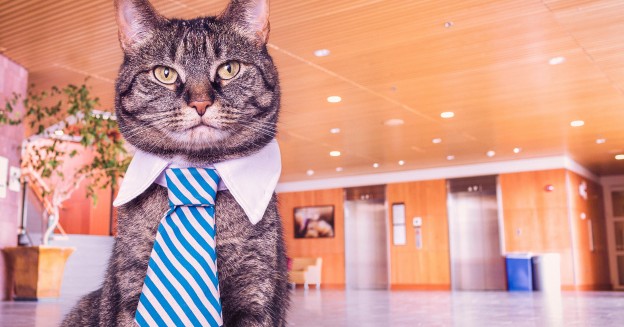 The Master of Business Administration (MBA) is now considered the most popular discipline among postgraduate students. It accounts for over a quarter of all master's degrees awarded in the US and there are at least 2,500 MBA programmes offered worldwide.
According to a 2015 survey by the Learning House, Business Administration also remains the most popular master's degree pursued online. Advancements in education technology and the growing acceptance of distance learning have helped online MBAs to increase in popularity. The perception of online degrees has changed as top-ranked universities are embracing online learning and have started to offer distance education options including massive open online courses (MOOCs).
In the past, a MBA always required a serious time commitment and tens of thousands of pounds. For those who want a business education but can't commit so much time and money, online MBAs are a lucrative option. The relatively low cost is welcomed by many and the flexible structure of online learning means students can make the degree fit around their busy schedules.
How can an MBA benefit your career?
While an MBA has many benefits, the greatest is the benefits it can have on your career. Europe's top site for postgraduate courses information, Postgrad.com, describes an MBA as a very beneficial qualification in allowing students to increase their business knowledge and accelerate their careers. Let's take a closer look at the value of an MBA.
Improves employability
Having an MBA to your name makes you a more attractive prospect to employers. According to a study by the Graduate Management Admission Council, 96% of employers agreed there is great value in hiring MBA graduates. MBA alumni are very much in demand as employers see MBA holders as a promising investment into their company's future. The GMAC also reported that 91% of 2015 business school graduates worldwide found employment three months after graduation.
Career progression
An MBA is often a route to promotion as the programmes are designed to provide learners with the skills required for upper-management positions. Holding an MBA degree will give you a competitive edge over colleagues who didn't study a postgraduate course. A survey by the Association of MBAs (AMBA) found that 12.8% of respondents had occupied a senior management role when starting their MBA, and this rose to around a third post-graduation.
A shortcut to higher earnings
The motivation in pursuing postgraduate education is driven by the potential of increasing one's salary. Research from the Forte Foundation shows that MBA holders see pay gains of 55-65% of their pre-MBA salary within five years of graduation.
Networking opportunities
There can be no doubt that studying for a MBA provides business networking opportunities. MBA programmes boast some of the best tutors in the business field who will be able to share their knowledge and experience. They will have access to a network of contacts for you to expand your professional network. You can also build a support system with fellow students to bounce around ideas and discuss potential job opportunities.
Transferrable skills
Skills acquired from the MBA are not limited strictly to the business world. Students will learn about leadership, problem-solving, critical thinking and communication; these are skills which are transferable to any number of roles, as evidenced by the MBA's strong representation in other sectors:
9% in healthcare.
9% in public service.
5% in energy.
5% in the consumer goods sector.
Take the next step
The benefits of an MBA are numerous. From gaining a competitive edge to building a professional network, it is certain that an MBA can make you more marketable and open up endless career opportunities. An MBA is a sign that you have the knowledge and experience to get right to the top of the career ladder.
Check out our Level 7 Extended Diploma. On completion of this course, you are eligible to apply for an MBA Top Up course either online or on campus at a range of UK universities.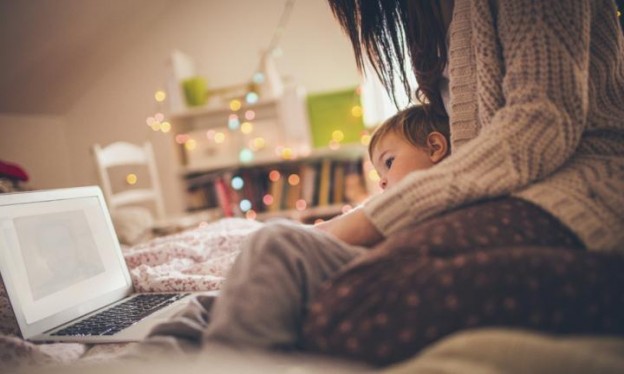 Have you thought about pursuing higher education but cannot juggle motherhood, paid work and university? You're eager to take your career up a level but need more qualifications? You want to learn new skills but you're overwhelmingly busy? You're not alone; many mums feel like they just don't have the time to fit learning into their lives. With family commitments, money matters and time constraints, many mums find their options for further study frustratingly limited. Online learning could be the answer to this problem.
The concept of online learning
At its most simple, online learning is a form of learning conducted partly or wholly over the Internet. Students are provided with the online resources to study for an internationally recognised qualification without having to attend any classes on campus. Courses are usually housed within a learning-management system and are supported by interactive forums, virtual lectures and webinars.
The benefits of online learning for busy mums
1. Flexible learning
It is demanding to combine motherhood, paid work and studying but the flexible structure of online learning encourages a healthy balance.  Because you're not tied down to weekly classes, you're in control of your own study timetable which allows you to find a study routine that works for you. You can study once the kids are in bed, or when they are at school or even on your lunchbreak at work. There are usually no set assignment deadlines and course materials are available for years so you can progress at your own pace and make studying fit around your life.
2. Ongoing support
Anyone who goes on to further study will likely feel tired and overwhelmed at times but online learning courses have great support networks in place. Studying online is no longer the isolated domain it was twenty years ago, rather students are now encouraged to engage in 'social learning' by exchanging ideas and resources online. Discussion forums and social network pages are accessible to help connect students with their peers, so you won't feel alone. Tutors are also available to provide academic support online via email and webinars so that online learning students receive the same level of support as campus students.
3. Career prospects
Many mothers opt into higher education with a view to future employment opportunities. Today's job market is crowded with graduates, many people feel that a degree will help them remain competitive. An online degree can open many doors when it comes to career prospects as the courses give students the opportunity to enhance their knowledge and skill sets. This is ideal for those looking to refocus their career as a degree makes you better qualified for a new role. Online learning also appeals to mothers as they can help you to increase your earning potential; courses are central to continuing professional development and put you in a better position for a promotion.
4. Cost
From day-care fees to dance classes, the cost of raising children is high. Very few mothers have enough disposable income to fork out £9,000 a year university fees. Online learning degrees are distinctive because they cost relatively little – dependent on the course provider, they can cost as little as a fifth of the price. In most cases, there are no associated costs such as text books or commuting costs as all course materials are accessible for free online.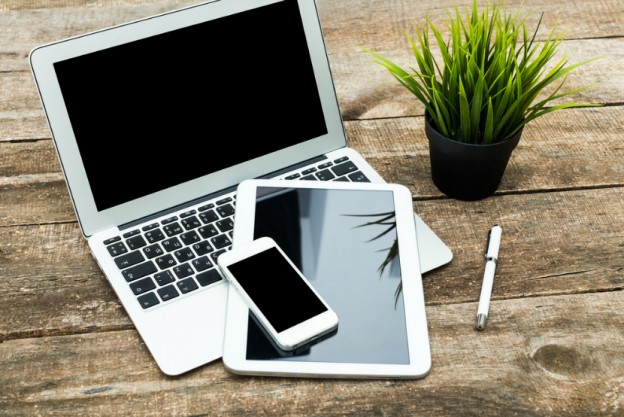 What is EdTech?
Educational technology, often referred to as "EdTech," is the study and practice for facilitating learning and improving performance by creating, using and managing appropriate technological resources. In other words, EdTech is considered as the use of digital technology to engage learners in new and innovative ways.
How EdTech is transforming the learning landscape
The classroom of today looks markedly different to the classrooms of ten years ago; gone are the days of a single desktop computer in the corner of the classroom and teachers reliant on textbooks. Recent years have seen iPads and laptops fast becoming educational essentials with teachers turning to technology in an effort to enhance their lessons and keep students engaged. Today's generation are digital natives who respond intuitively to technology so education is adapting to the way students learn best.
The impact of EdTech on online learning
It was inevitable, as technology has become more and more advanced, that online learning opportunities would grow. In fact, the advancements in technology have been a catalyst for improving the online learning landscape. According to a survey by the Online Learning Consortium, 77% of students believe that EdTech improves engagement with course materials. 94% of the University CIOs also agreed that digital curricular resources improve the learning experience for the student.
In what specific ways has EdTech made online university degrees more accessible? Here's a closer look:
1. Widens access to higher education
Advancements in technology have enabled learning to move outside the classroom, which means that conventional university degrees are no longer the only way to learn. The rise of the internet means that students can learn from anywhere, whether that is at home, on the train or even on the beach. Online university degree programmes can overcome the boundaries of geography, time and money which makes higher education accessible to everyone, no matter where they are in the world.
2. Facilitates flexibility in education
The advances in remote-learning technology have made way for a change in the institutional form of university. EdTech has facilitated the learning experience; students aren't bound to classrooms but instead have the flexibility to study on their own schedule. Some students are managing a complicated triangle of work, family, and school; new online learning methods mean they are not restricted to specific class hours, instead they can choose the day, time and place to study.
3. Overcomes financial concerns
Increasingly more students are finding it a challenge to afford the traditional university experience and with tuition fees constantly on the rise, prospective students look to be crippled by student loans debt for many years into their graduate life. The average UK graduate faces debts of £35,000 – £40,000 when they graduate from their university course; this level of expense is deterring students from following the conventional university path. Online learning degrees have become a strong alternative to face-to-face instruction as students are looking for ways to keep their tuition costs down. EdTech has played a fundamental role in relieving the financial burden associated with traditional education delivery with online learning degrees costing as little as a fifth of the price. Developments in technology have made it possible to access educational content online, which reduces the costs associated with traditional studying (including lecturers' fees, textbooks and commuting costs).
4. Offers individualised learning
EdTech has changed the way people learn; the one-size-fits-all approach to education does not suit today's learners. Higher education can now be tailored and personalised to accommodate the individual thanks to online learning degrees, which enable the student to progress through the course material at different speeds according to their needs.
This entry was posted in
News
and tagged
Online Degree from University
,
Online Learning
,
Online learning degrees
,
online university degree
on
.
Post navigation