Blog
The Student Discount Blog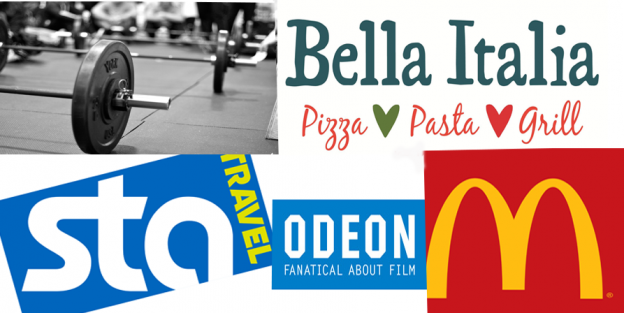 It's nearly the weekend and what better way to celebrate than using the best Student Discounts of the week. Here are our are top 5 Discounts:
Bella Italia
Want a delicious for £5, this offer for students are available Sunday – Thursday. Choose Pasta's and Pizza's for £5 from the Student Menu. To check out the menu please click here.
Odeon Cinema
Odeon offer a student Discount price on films, you will just need to present your card when booking the film. The price will vary from the different cinema's around the country! Click Here
STA Travel
STA Travel are a travel company primarily for younger adults offering the best prices for flights and extras. Not only this, there is an offer for students also. For more information on these prices click here.

McDonalds
Many people will not be aware but at McDonalds students receive free food! When you buy a meal you will get a free Hamburger, Cheeseburger or McFlurry.
Gym
Many gyms' around the UK will offer student discount prices, from the monthly fee to dropping the joining fee. To see which Gym's fit into the criteria Click Here.
Waterstones
There are two different types of discounts that are offered from Waterstones, they offer reward points for students 10 points for every £1 you spend. Or the other deal is you can get 10% off when you spend £25. Click Here to get all the information!
Don't forget every Friday we do our 'Student Discount Blog'.