Online Business School in Asia!
We are delighted to announce that we have now officially launched our centre in Asia. Our launch event in Chengdu was a huge success and we are looking forward to delivering affordable UK education to the whole of Asia and beyond.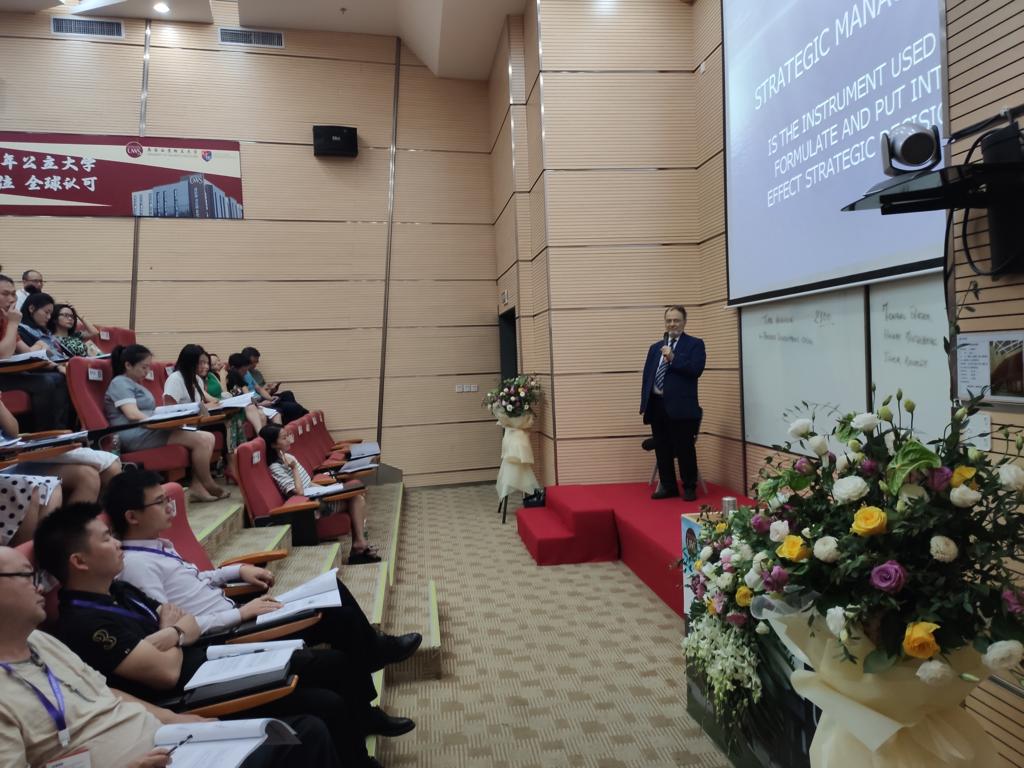 Clearing 2019: Why It Isn't the Be-All and End-All of Getting into University
Ahh, do you hear that? That's right. It's the sound of sweaty palms, pounding hearts and shattered dreams as it sinks in for many young people around the country that their A-level grades won't cut it. It's Clearing time. However, it's not just the pimply and the fresh-faced who are dreading Clearing. Mature students returning to education are also dragging their heels on the process – but that's only because they don't yet know of the alternatives!
Mature students don't always have it easy; at least not to begin with. The challenges faced by many often go unacknowledged by society, their family members and very often universities and their unbending admissions procedures. Unlike the aforementioned fresh-faced, naively optimistic youth, by the time mature students decide to take the university plunge, life has probably added a few extra hoops for them to jump through before they can officially enrol. Amongst other stressors, the universally dreaded Clearing process can often magnify their existing difficulties.
Click here to read more.
This week meet Anastasia Zigunova
At Online Business School, we are proud to have students from all over the world.
This week meet Anastasia Zigunova who has just started her online studying journey.
Anastasia is from Russia and she will be studying Level 4 and 5 Business Management.
Wish you good luck, Anastasia!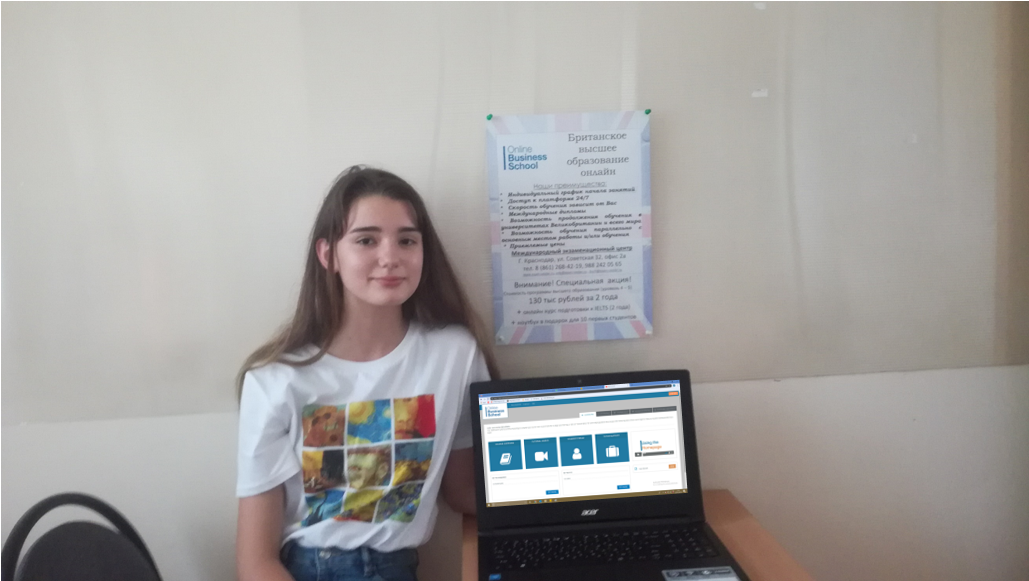 OBS Staff- Episode 1- Nicholas Daniels
Student Support Adviser Nicholas Daniels discusses his day-to-day responsibilities, the advantages of doing and online degree and reveals the most popular courses amongst our students.
Ajax Soccer-Star Students Studying OBS Courses!
Did you know? Soccer is the most popular sport in South Africa, with an estimated 2 million of the population being soccer players.
However, the unfortunate reality is that many young South African soccer players come from the poorest communities, as the sport often offers a much-needed escape from the troubles of their home lives. Understanding this, the Cape Town division of Amsterdam's Ajax Football club run a youth development programme for promising young soccer players in the hopes that they can help to maximise the benefits of the sport for them.
The programme did not get off to an easy start, though; because of the disadvantages many of the players faced at home, their progress with the club was made difficult. Many were undernourished and lacked focus, and because they lived in areas with such a high crime-rate, their equipment would often get stolen, resulting in a constant weight on their morale.
Not only this, but on average less than only 1% of soccer players go on to be recruited by professional teams in the upper leagues. This meant that even though Ajax FC could help these young athletes during their time on the programme, it had no way of ensuring their continued progress should they leave.

Ajax FC's team of up-and-coming soccer stars
In 2018, Ajax FC therefore set out to launch a high-performance academy to provide even more help to those who needed it. This academy provided players with good food, safe accommodation and regular training, and to ensure their continued success, Ajax FC even enrolled its students onto a series of Online Business School's Business Management courses through a local partner college.
Ranging from school to university level, these courses will help these young athletes to achieve success no matter where their futures take them. Ajax FC has provided a way out of a tough situation for these young men, and in supporting them in both their sporting and academic lives, the club has opened up career paths and higher education opportunities that might have otherwise remained unavailable.
To find out more about Ajax FC's brilliant youth initiative, please visit their website, and to find out more about the courses its academy has enrolled its students on, check out here.
New Year, New You
It's the first month of 2019, which means three things:
You're sick of turkey sandwiches;
You're starting to feel guilty about those new year's resolutions you made;
You're already beginning to remember how much your job sucks.
Now, this last one might not be you – some of us are lucky enough to have landed our dream jobs already, and if you're one of that lucky minority then good for you! You're probably heading back to work with a smile on your face and a spring in your step. If you're not one of that exclusive group, though, you're probably returning from the festive season with nothing more than a fresh resentment for your old job and a pack of new socks from your mum.
This is only natural. It's a brand-new year and for all your plans for a sparkling new you, its hard to start moving forwards if your job's keeping you stuck in the past. It dictates your daily routine, facilitates the way you live, and it determines what is and isn't a possibility for you. You can plan to do all the yoga you want, but it's not going to change the fact that your career is a part of you, and its time to find a way of dredging it out of that dead-end swamp.
That's where Online Business School comes in. We offer a range of career-enhancing courses that will work for you. You might have been putting off getting the qualifications you need to get that dream job because they're expensive, but our course fees start from as little as £1,400, and can even be paid in manageable monthly instalments. You might even have been putting it off because you don't have the time, but our courses can be studied from anywhere at any time, allowing you to work towards a fully Ofqual accredited diploma whilst managing even the busiest schedule.
Enrolling at Online Business School is the best choice for anyone looking for a way to work their way up the ladder without interrupting their career or encumbering themselves with piles of student loan debt. It's flexible, affordable, and our top-up progression routes can even help you mitigate the costs of acquiring one of a range of university degrees.
So what are you waiting for? It's 2019, and Online Business School has everything you need to stop feeling guilty about your new year's resolutions and get your career rolling again. Find out more at www.onlinebusinessschool.com.
All you need now is a better kind of sandwich.