Starting A New Career: What Are My Options?
The global job market is becoming an increasingly competitive place, and beginning a new career – whether you're looking to make a change or just getting yourself off the ground – can be an incredibly daunting prospect.
However, this certainly doesn't mean that it's not possible, especially not with the right preparation! Here are 3 ways to get yourself ready for a new start!
1)      On-Campus University Study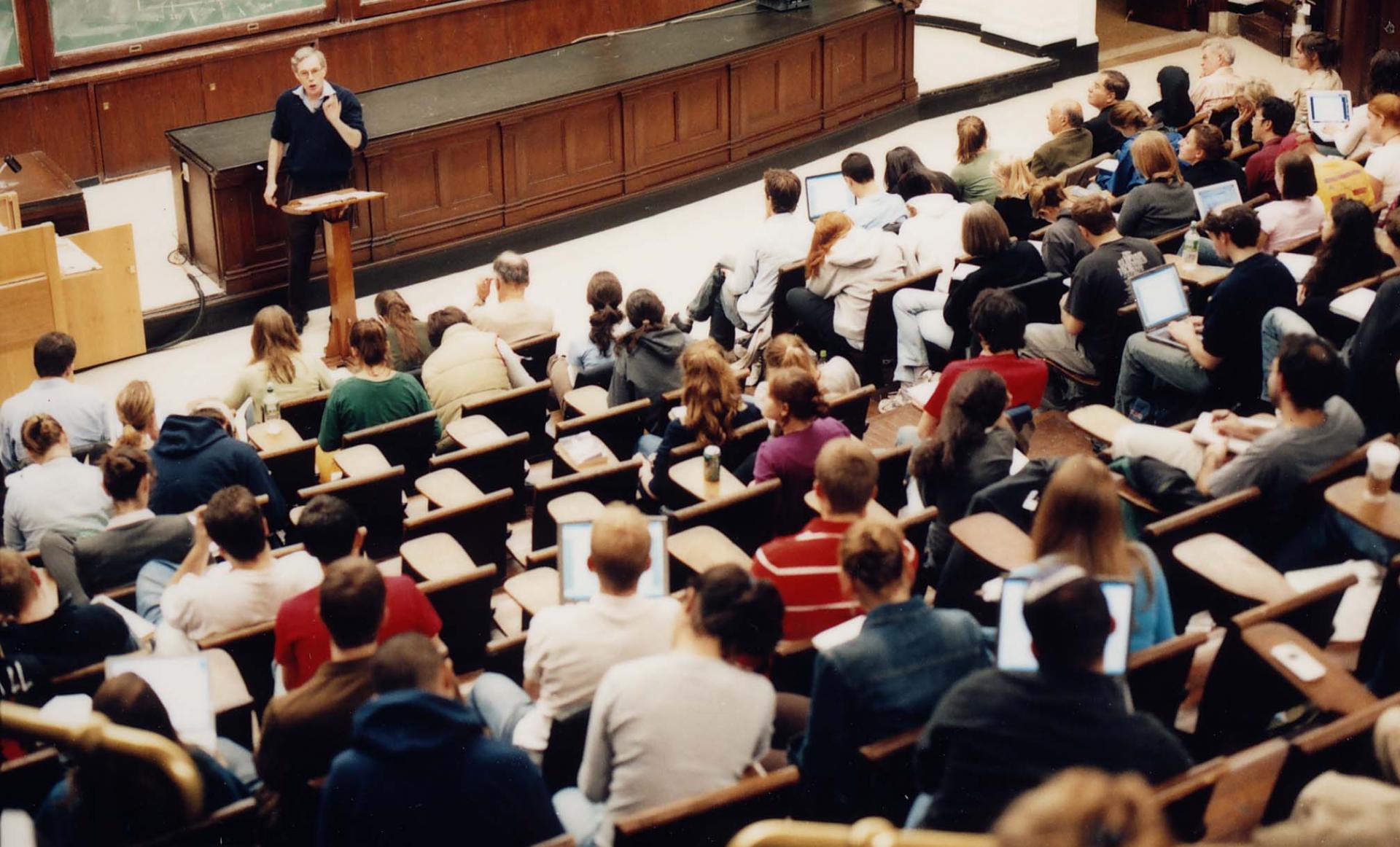 Benefits:       In-depth regimented study with regular access to expert academics. Dedicated spaces for uninterrupted learning.
Drawbacks: All these advantages come with plenty of strings attached: the rigid structure and constant pressure of on-campus study has been linked to a worrying increase in student mental health problems, whilst full-time and even part-time study can often require students to put their lives on hold to facilitate the demands of their course. Even the dedicated learning spaces can cause students to feel disconnected from the rest of the world, hence the 'University Bubble'.
Cost:              High – a full-degree in the UK can often cost as much as £9,250 – or £35,000 for international students! This is to say nothing about the costs of repaying maintenance grants, relocation to the university's location, and expensive course materials either.
2)      Work Your Way Up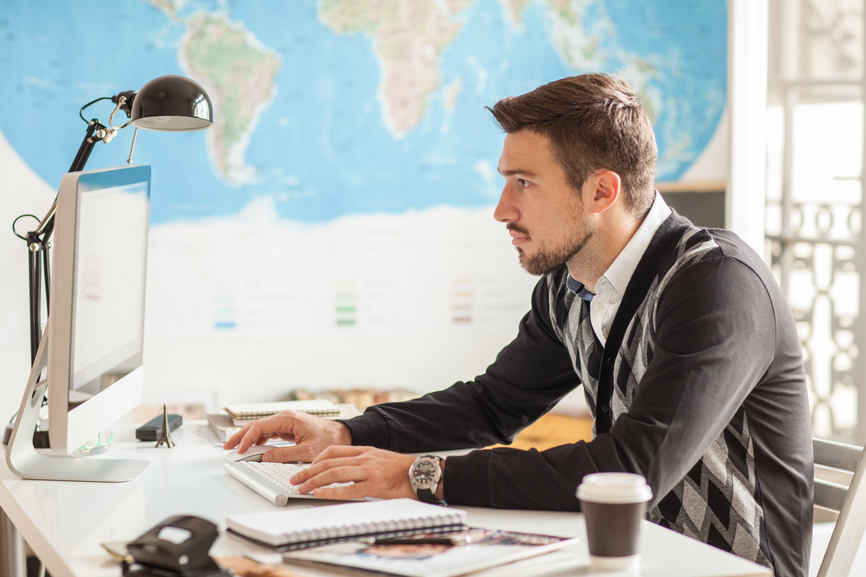 Benefits:      Get started straight away, entering your chosen field immediately and building experience in relevant areas. If you can find the right job, there may be no need to take any time off work to prepare yourself for your new career as you'll have already started it.
Drawbacks: With enrolment in Higher Education on the rise, it can be difficult to stand out as a candidate for advanced positions without significant experience or relevant qualifications, meaning that starting out like this often means working your way all the way up. Even then, some companies have been known to withhold promotions from non-graduate employees, regardless of their merit or hard work, turning once promising career paths into dead-end jobs.
Cost:              Free! – whereas university study involves incurring heavy debt, beginning a career in this way can facilitate your earning. However, some employers have been known to require new entrants to their field to start out in unpaid internship positions in order to develop experience, meaning you'll need to either juggle multiple jobs or dip heavily into savings in order to make this a viable option.
3)      Study Online
Benefits:      Combine the best of both the previous options whilst ditching the drawbacks. Online study at an institution like the UK's Online Business School provides students with the opportunity to develop their qualifications in competitive fields whilst also fitting their learning around a schedule that works best for their own needs. These courses are taken entirely online and all contact with tutors can be made by email, video-call, and over the phone, meaning that students can study from home, regardless of where that is. Indeed, students at these institutions often come from all over the world!
Online courses can often be undertaken at a pace that best suits the students, and certain institutions – the Online Business School in particular – have even done away with deadlines entirely to provide an experience that prioritises the students needs first.
Drawbacks: Due to the personal nature of these courses, some students can feel a little overwhelmed during their studies. This is why the Online Business School has assembled a dedicated team of tutors for their students to rely on for any support or guidance that they might need.
Cost:              The Online Business School offers courses for as little as £1400, and this can either be paid in manageable instalments or in one up-front lump sum. The savings don't stop here, though, as students can often transfer their course credits to other institutions, allowing them to finish the final portion of their studies at a discounted rate at one of the UK's top universities. This means that whilst a university degree can cost up to £27,000 (£105,000 for international students) when studying exclusively through the university itself, an Online Business School course can lead to exactly the same qualifications for as little as £5,000.
So what are you waiting for? Get your career off to the right start by enrolling at Online Business School today!
Student Blog: The many different ways of achieving your potential
"Opportunities don't happen. You create them."
My name is Adam Gomes and I am a Chartered Health and Safety Consultant. My story starts just ten years ago when I started working as a receptionist in a local hospital in the NHS. Up until that point I had always wanted to be a police officer and believed I would end up in this career. Recruitment drives were always few and far between for the police so in between waiting for the opportunity I decided I would work in any role to get some money through the door. To gain experience I joined the Special Police Constabulary and then one day my big opportunity came up. The Police were recruiting again, I tried extremely hard and got to the very end of the process and unfortunately didn't make the cut. I was gutted to say the least, I felt like my dream role had been snatched away from me.
I was down for a few days but my boss at the time called me into his office, sat me down and said to me 'Now what's next?'. I told him that I wanted to try again, and he suggested that I consider a career in health and safety as I was good with that on our site. I told my wife and she agreed and said weigh the two career paths up and see what you think. I went away and thought about what both had said and started considering what qualifications and experience were required to become a health and safety adviser. I then mapped out a 5-10-year career path plan and within a couple of months, I managed to get a place on a scheme where my company at the time would pay for a course. I decide to choose and carry out an e-learning Nebosh National General Certificate in Health and Safety. I really enjoyed this course and it opened up an opportunity to work in this area. After a while though I soon realised that the only way I could progress my health and safety education was to self-fund. Over the next 8 years I self-funded many courses at great expense in relation to time and finances. Most of the time if you are self-funding you can negotiate on the price, look for special offers or even get payment plans to make it easier.
I worked with a colleague though who was disgruntled at the fact that he felt he wasn't progressing in his career and he believed that his employer should pay for more courses to help him. I told him about self-funding but to him the idea that he would have to spend his own time and money was outrageous. I appreciated his opinion and could understand where he was coming from but 8 years later he is still in the same role where I am pleased to say I have managed to move on. My thoughts on this are that yes it cost me a lot of my own money which I could have been spending on things like holidays etc and it cost me in time when I could have been off on adventures but without the work I put in I can honestly say I would probably still be doing the receptionist role, dreaming of joining the police.
Over the past 5 years I have noticed a trend in health and safety roles and this is that companies are merging these together with other roles. What started off as a H&S Manager now is normally anything from HSE Manger (Health, Safety, Environment) all the way to HSQEI Manger (Health, Safety, Quality, Environment and Information Security). I have tried to stay ahead of the game by carrying out qualifications in these areas and gaining experience through my work. This is what lead me to the Online Business School and the Level 7 Extended Diploma in Strategic Management. I think I am very well rounded in my HSQEI qualifications but I wanted to understand more about business. I believe that this is a crucial link to help understand why health and safety decisions are made in companies. The OBS course has aided me in understanding a wide range of business theories and topics which have helped me already see how a business works, marketing strategies used and ways of gaining more clients. I am currently carrying out my assignments and am really enjoying the course.
Nowadays I have two children and a third imminent, so I have very little free time which is another reason why I liked the OBS online course as I can do it as and when I can fit it in. I am hoping that once I complete this course I can do the online MBA and build upon my strategic health and safety skills.
Like the quote at the start I believe that if you are unhappy with your current situation then through realistic planning and hard work you can get to where you want to be and achieve your potential.
Student Blog: Building my Career in IT and Computing
'You can't connect the dots looking forward; you can only connect them looking backwards. So you have to trust that the dots will somehow connect in your future.' 
– Steve JOBS
After being stuck in a career that I didn't enjoy, and wasn't making a lot of money at, I decided to look back and see where I had "failed." I was a very good student at university, and got a BA(Hons) in American literature and Cultural Studies, and then started studying for a Master's in American Literature…2 months into the first semester I decided I was bored with basically studying the same things from a different perspective again. Fresh out of school, I didn't have a lot of money. Rent was due, credit card payments were due, and worst of all I didn't know what career path I wanted to pursue. So, I started doing odd jobs to pay the bills. Just like everybody else I wanted a stable income and decided to get an ESL teaching licence. Got that and started working as a corporate teacher, literally the following day I quit my Master's program. Back then I was making good money, teaching General Managers, Department managers, and engineering teams on how to speak and write better at their jobs. But within 2 years I decided that this wasn't what I really wanted to do. I got envious of my students; they were going on business trips overseas, using the latest technology at work, going to big global conventions, and earning quite a decent income.
I had been bitten by the bug! I wanted that career… I wanted a job like that. I was smart enough, I was hard-working enough and I spoke more languages than they did! I was a perfect match for a STEM career on a global scale, or so I thought. I lacked the technical skills and credentials. I started researching schools and my options to change careers, but it's never that easy. I would have to quit my job if I wanted to go back to university full-time and tuition fees were so expensive. I had been making the same excuses for 7 years!!!
Then finally, while I was on lunchbreak at work, I went to Starbucks and grabbed myself a chair. On the next table, there were two software guys with their laptops. They were discussing code and things like how to proceed, what to change, options, possibilities, creativity, innovation. I was eavesdropping and I must confess I enjoyed every second of it. I had this overwhelming feeling that I really wanted to be like them. They were using keywords that I have always enjoyed such as: change, possibilities, creativity, innovation, improvement!  I wanted to be in that world and do what they were doing! I had made up my mind!
After my teaching job, I went home and started doing research on coding and computer science. I found a few HTML and CSS courses online and worked on them and I was amazed at how easy it was! A few late nights later, I had put together a basic website and had even inserted some JavaScript effects! I loved it! I needed more. I started writing 'Hello World' in Pascal (programming language). I loved every minute of it. I knew I had found my calling. Immediately, I started talking to friends, asking them what they knew about computer science, programming schools, people who worked in software development etc. anything that I could think of to gather information to make my next move. Eventually, I was led to a career college, that had a 12-month full-time Web and Android App Development programme. The college was extremely expensive but there was no turning back. I was determined to study full-time and work 30 hours a week to change my life. I knew that one year would fly by.
Within a month, there I was, sitting in front of a Mac, coding websites with an instructor, and 4 other students from around the world. It was fun! It was creative! I enjoyed every single day of it and went to my teaching job with a smile. Eventually, the course got harder, but I did my best, keeping a job, paying the bills, and studying full-time. 12 months later I was done. But did I feel ready to become a true software developer? No, I knew wasn't ready. I needed to learn more and improve.
I couldn't afford to go to school full-time anymore, as it had been just too expensive and draining, both physically and mentally. I started to consider distance learning, and found Online Business School. After emailing OBS and asking questions, and comparing their fees to other online schools, I decided to enrol on the Level 4 IT and Computing diploma programme which I have loved so far. I have been doing well, I have been studying hard and soon I am going to move on to Computing Level 5, and eventually hope to top up my diploma to a full BSc (Hons) in Computing – online as well!
In conclusion, I have realised that learning in computer science never stops. Technology and requirements change constantly and swiftly; a single learning resource is not enough to stay up to date in this industry. I am learning from various sources to improve my mobile development and general computing skills. My final words of wisdom: always keep in mind that it's not the credential you own that will write great code – it is you! The credential is always good to have (if not a must-have). Keep studying and keep improving if you want to be a part of the IT and Computing world! Good luck everyone!