Blog
Institutions are expecting growth in e-learning/ online learning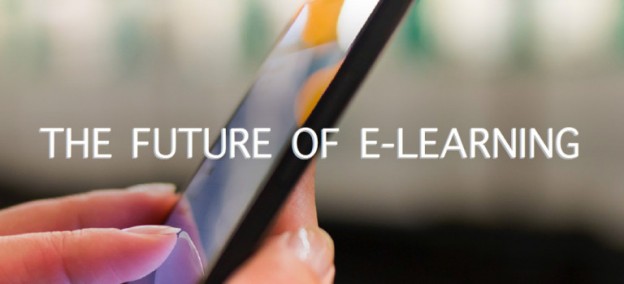 Although technology and the internet have become a fundamental facet of a functioning society, there are still improvements that need to be made in order to ensure growth in online learning. Whilst more institutions are beginning to accept and incorporate technology into the teaching processes, many still have concerns about its implementation. Below are some things that should be resolved or improved in order to ensure the continual expansion and success of online learning:

Privacy and security concerns
As students enter and share more of their information across the internet, the collection of this data is something that can easily be violated and therefore both security and privacy measures need to be improved. With more companies facing security breaches, it not only contributes to the destruction of their credibility but also makes it difficult to regain trust. Therefore, security and privacy should be prioritised and improved to ensure prevention of this. As technology becomes available in more forms such as in watches, it is easier than ever to gain access to sensitive and confidential information. Therefore it is important for institutions to ensure that they have policies and procedures in place to ensure that information is always protected. Vulnerabilities need to be assessed to ensure that data and security is not breached because it is ultimately their responsibility to ensure that information is secure. The privacy of student data is fundamental and must be prioritised.

Better coverage of Wi-Fi
With more devices connected to the internet than ever before, it is important for organisations to ensure that Wi-Fi is made available in all locations. For example, in library basements or reception areas of buildings. Students always want to be connected and with the amount of devices that are now available, institutions have the responsibility of ensuring that the density of their connection is continually improved. University campuses are quickly recognising that they need to supply an internet connection, however it can be frustrating for students to lose their connection when moving to a separate building or walk across campus. Therefore, it is important for institutions to improve this and cater to the needs of the student. In terms of online learning, students will still have access to libraries and public spaces therefore a strong Wi-Fi connection is essential.

Provide training
Whilst staff may be familiar with things such as virus-detection software, it is crucial for institutions to provide training on safety and security measures in order to ensure the smooth operation of online learning. Staff need to be able to understand how quickly security is able to be breached in order to aid its prevention. Although institutions already have measures in place to ensure that data is secure, this is often not something that is explained to staff or teachers. Therefore, whilst they may possess a basic understanding of the importance of data security, teachers need to be aware of the consequences of a security breach and its overall impact on the reputation of the organisation.
More institutions also need to have measures in place to tackle things such as cyber-bullying by providing sessions for tutors on recognising signs and preventing it from occurring. Whilst traditional education ensures that teachers are able to pick-up on things such as bullying, it is not something that they can often translate online and institutions should therefore provide training. The needs of the students should be prioritised and staff need to be made more aware of issues and problems that they may be facing.
Whilst online education is heavily reliant on written communication, if a student is hesitant to declare that they are struggling, teachers should be able to recognise signs and provide support accordingly. Although online education continues to thrive, these are areas which must be improved in order to ensure that this method of learning continues to provide students with the same outcome and opportunities as regular education. With more data being collected and shared, and the access to the internet quicker than ever, institutions must take measures to ensure that students are always protected.
This entry was posted in
News
on
.
Post navigation