Blog
Are Online MBA Degrees Good Value? 3 Reasons to Study for an MBA Online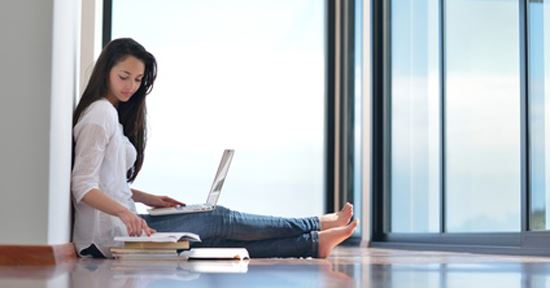 In this ever increasing technological world, having a limited time to study isn't a big factor like in years gone by. As long as you have the self-discipline and motivation to study then you can now achieve your academic goals all via distance learning. An online MBA qualification is one of the most popular degrees around the world as it offers you a large amount of job opportunities and business skills. Today, getting an online MBA degree has become more desirable as the learning quality and acceptance in certain industries has become more mainstream. Here are the 3 best reasons for you to study for an MBA online:
1. MBA Guarantees Fantastic job Opportunities
Even if you're just entering the job market all top companies will be looking for candidates with an MBA qualification. An accredited online MBA degree can make you stand out from hundreds of other candidates and give you an edge over your peers. So if you have done an online MBA degree from a well know and well respected organisation then this will enhance your job prospects and increase your earning potential in your job.
2. Availability of Accredited Online MBA Programs
In todays world of online courses it can be a minefield in knowing what courses are legitimate or not. However, there are still many accredited online affordable MBA programmes offered by many popular and officially accredited institutions that offer very flexible and cost effective top quality online learning. Online Business School is a good example of one of these organisations that offer students from all over the world the opportunity to study at their own pace and in any location in the world. OBS have revolutionised online learning and are the perfect way to obtain an online qualification even working it around your full time job.
3. Work Full-Time around your study
Today, many students complain that they cannot afford to study for an MBA as the cost is high as opposed to other academic courses. However, it is important to note that when students study online, the overall fee is dramatically reduced and they have the flexibility to manage their own study schedule. So it is possible to continue your full time study whilst working towards your qualification. You will save a lot of money, not only on the academic side of your studies, but also the living expenses associated with on campus study.
If you feel an online MBA in Business is right for you then a course from Online Business School could be the right path for you.