Blog
Why should you study for a Diploma in IT?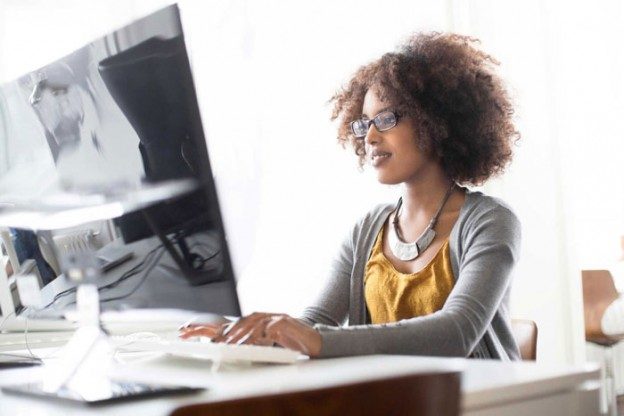 Technology has advanced quite dramatically over the years, impacting everything from our buying habits to the way that we communicate with people. It has become an integral part of our everyday lives, thereby increasing the demand for jobs within the information technology sector.
Why should you choose a diploma in information technology?
An online diploma in IT and computing will teach you the fundamentals of the way that technology works. You will study a variety of modules which will provide you with an in-depth understanding of everything from networks to databases, allowing you to go on and pursue a career in a field of your choice. The large spectrum of modules will cover several areas of computing and will enable you to decipher the aspects that you most enjoy, quickly helping you decide which careers may suit you best.
With technology having become such an integral part of business, more and more organisations are investing in expanding their web teams, and an online diploma in information technology will therefore increase your chances of securing a job.
Benefits of an online diploma
Studying online is becoming increasingly popular due to the freedom and flexibility that it promises. Instead of having to commit to being in a classroom at a certain time every day, online learning provides you with the option of choosing when to study. This allows for more time to develop your skills, whether that is through working full-time or gaining experience as you learn.
IT courses online provide you with full-control of your own learning, ensuring that you can fit your education in around your lifestyle. Material is also accessible across multiple devices, allowing you to learn wherever you are. This ensures that you can study at the time of day that suits you best therefore maximising your chances of being able to retain information.
Online diplomas will also teach you how to manage your time and be self-disciplined, both of which are essential in the world of work. Having the willingness to take control of your learning, and being able to demonstrate that you can use your time productively and efficiently will not only increase your chances of getting a job, but will benefit you in all areas of your life.
How will it help you?
One of the most important skills that a diploma in computing will teach you is how to problem-solve. This is an essential skill, regardless of the field that you choose to pursue. Problems will always arise and therefore having the ability to be pragmatic in situations is a skill that many employers seek in individuals. Information technology helps you to think logically and quickly devise a solution, which is an invaluable skill.
Having an online diploma in information technology will also give you a competitive edge and allow you to work anywhere in the world. The transferable skills that you will gain will benefit you wherever you are.  There are also several different careers to choose from whether that is computer programming or even cyber security. Technology is shaping everything and therefore continues to cultivate the job market.