Blog
Why opting for postgraduate management courses is a worthwhile option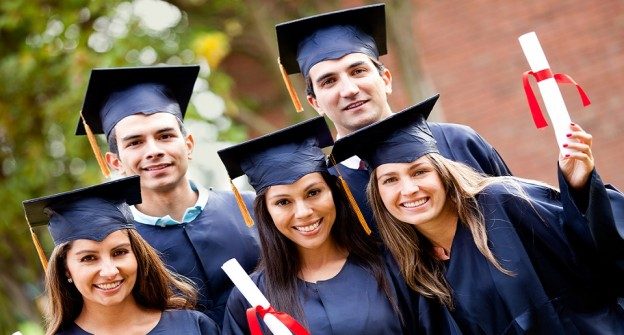 Postgraduate management degrees seem to be increasing in popularity because they are designed to teach skills that make individuals more employable. When entering such a competitive job market, these courses can provide students with an advantage over other candidates. A postgraduate management course is more than just an education, it ensures that you gain the right knowledge and skills to succeed in all areas of life.
Benefits of a postgraduate diploma
It can often be difficult to maintain concentration in classes for mandatory modules that may not seem relevant to the areas that you wish to pursue. However, postgraduate diplomas in management offer students with the opportunity to tailor their courses by allowing them to pick the modules that best suit their needs. This ensures that you are pursuing topics of interest that will be beneficial for your career. It also makes education much more personal.
Studying for a online postgraduate diploma in business and management will help to sharpen and expand your knowledge by building on your existing qualifications. It will also allow you to demonstrate that you are able to offer valuable insight into the industry which can help you navigate through the workplace.
Why should you study online?
Be your own teacher. Sitting in a classroom and feeling overwhelmed by information that a teacher is telling you can often feel quite frustrating. In fact, a lot of time is wasted in trying to decipher notes and make sense of concepts and theories that were quickly glossed over in lectures. Online learning completely changes this by allowing you to be your own teacher.
Learn at your own pace. You have the opportunity to take your time and only move on from a concept when you have fully been able to grasp it. There is no pressure to quickly comprehend ideas and you have the time to absorb and make sense of information.
Learning can be more engaging. Online learning means that you will study through various techniques such as watching videos, reading online material and participating in quizzes. These activities will hold your attention and also make you more inclined to retain the information that you are absorbing.
Find out how you work best. By learning through various unconventional methods and teaching yourself, you will be able to determine the techniques that work best for you and this can be immensely beneficial later on in life. For example when participating in training within the workplace or going on to further study.
How will an online postgraduate diploma in Business and Management help your career?
Choosing to study online requires a level of dedication and self-discipline that are not present in conventional education. Online learning means that you must improve and perfect your time management skills and maximise productivity. These are highly valuable things that can be projected into your job and therefore lead to you acquiring more senior positions. It also demonstrates your commitment to continual self-development which is highly desirable to employers. This can be used as a driving force to help you progress further in your career. You will also be able to provide valuable insight which can give you a competitive edge when penned against other candidates.