Blog
Why online MBA's are increasingly important to creative industries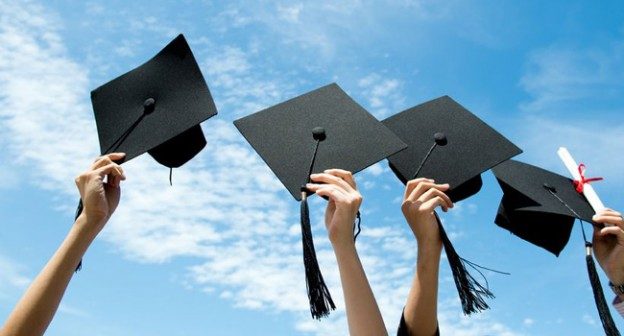 Gaining the edge over other students looking for employment is becoming increasingly more difficult for many with the bar constantly being raised. Ten years ago students would often opt for an MBA as a way of furthering their education and in the hope that it will simultaneously broaden their employment options. Now, with more and more people in possession of an MBA, it seems that an MBA is now a requirement rather than an additional qualification.
Through primary school, secondary school, college and university, the selection of subjects studied by a student becomes narrower and narrower. The MBA represents the point in a student's education and/or career where they have narrowed it down to one particular subject without the distraction of any other. And that's why an MBA is so valued. According to City AM, '95 per cent of the 2015 graduate cohort on Cambridge Judge Business School's MBA programme received job offers'. If students are looking for accelerated career progression, an MBA is almost a rite of passage as it represents everything that an employer is looking for.
An online Level 7 in Business Management provided by the Online Business School offers all the benefits of an MBA without the inflated cost going to a traditional university would entail. With there being an increase in industries becoming digitised around the world, an online MBA provides the student with concrete proof that they can thrive in a digitised environment that employers are on the lookout for.  An international online school such as OBS also puts the student in touch with other students all over the world, ones that they normally would not necessarily be able to communicate with. Studying with an online MBA and dealing with the challenges this bring about helps the student gain the strategic skills and knowledge they need to respond to digitisation and globalisation.
These changes in requirements have occurred not only in the business and finance world; they have also translated across to creative industries. Creative industries are increasingly seeing the need to devise business strategies and students with an online MBA in Business Management can choose which industry they prefer to work in. Business management students can successfully crossover between the two very different worlds after their course prepares them for the challenges that may appear. If they choose the creative industry they can assist and manage development of the business and help steer them through any difficulties that may occur. After studying a business management course, a student is equipped to excel in any environment and although they may not have imagined working for a creative industry, it can provide fresh opportunities for growth and for learning new skills.
If you find you've been searching for employment for longer than expected or if your career seems to have reached a standstill, look to Online Business School for an online Level 7 course, which allows you to progress onto an MBA in business management. Not only will it propel your promotion prospects, it will also fill in the gaps in your skill set to ensure you have a resume that sits above the rest.