Blog
Why is there such a huge buzz around distance learning?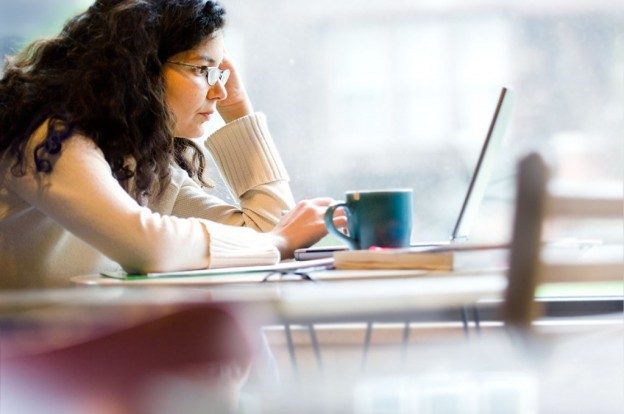 UK distance learning courses have recently become increasingly popular and are now being recognised by more and more students as an alternative way of learning. By differing from conventional education through being presented as independent and manageable, students are realising that this avenue provides them with full control of their time and education. UK distance learning makes education accessible and attainable, thereby ensuring that it is being pursued by more students.
The importance of distance learning courses

With the evolution of the internet and technology, it is becoming an integral part of education and is therefore helping to demonstrate the impact and ease of online courses. UK distance learning courses are more efficient due to their overall lack of cost and time. In fact, universities are already utilising online portals to make things such as reading material or module information accessible to students. With everything quickly becoming digitalised and institutions already implementing it into their teaching, it is evident that online learning is the way forward.
Advantages
Less intimidating than being in a classroom. It can often be difficult to ask questions when teachers have a time constraint and are running through substantial topics within a two-hour time span. In fact, it can even be tough to have an in-depth discussion during these short classes. Distance learning eradicates this by allowing you to interact with your instructor online whilst also being part of an online community that supports each other. This not only makes it easier to ask questions but ensures that you do not feel intimidated by peers and are able to fully grasp concepts before moving on. 
Allows you to pursue other things. Students often find that education can take over their lives, therefore making it challenging to balance things such as a job. However, distance learning cuts out the time that you would have otherwise used to travel to a class, ensuring that you have full control of your learning hours. This allows you to work around your other commitments which can be difficult with traditional education.
Teach yourself. Learning online allows you to take the time to comprehend ideas without being rushed. You can learn at your own pace because you become your own teacher. People absorb information in different ways and therefore traditional education may not cater to everyone. For example, if you are a visual learner, being made to read large amounts of text will not help you retain information. Having the liberty to be your own teacher ensures that you are not only understanding but also retaining ideas and concepts.
How does distance learning shape your character?
By improving things such as your time management skills, distance learning moulds you into a more self-disciplined person. Due to having to be fully accountable and responsible for your own time and learning, you will find that your personal skills will also improve. For example, you may become more punctual and productive because you have trained yourself to have a better grasp of time. You will also become more determined and self-motivated which is something that can benefit you in all areas of your life, as well as the workplace. These are skills that are sometimes difficult to ascertain otherwise.
How does a distance learning course help your career?

By teaching you highly desirable and transferable skills, distance learning can make you globally employable. Being able to teach yourself and remain committed displays to an employer that you are hard-working and focused on self-development. Your ever-growing knowledge can positively impact and improve the workplace because you will always be seeking new ways to attain and learn more skills. Overall, distance learning provides you with a wealth of skills that traditional education may not. It improves your work ethic and therefore opens up the pathway to success.