Blog
Why A Degree Is Still As Important As It Once Was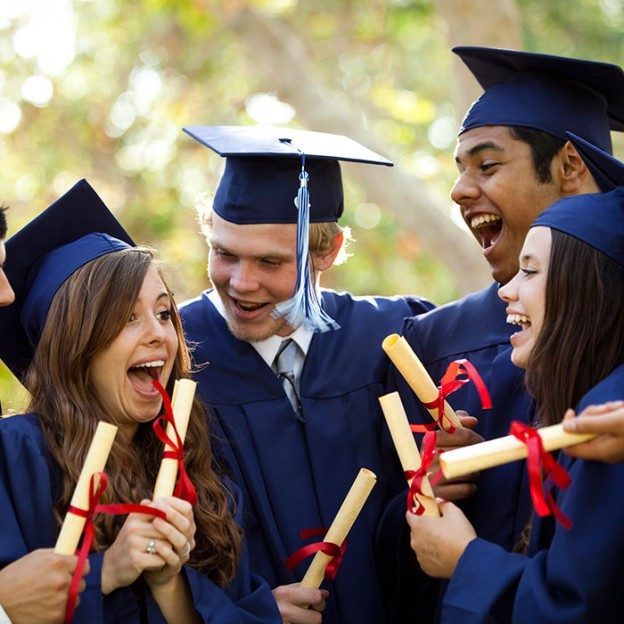 'If it wasn't for my degree, I'd still be doing the same job as I was doing seven years ago,' quips Alison Green from the Online Business School. If you're wondering whether a degree is still worth the hassle, recent statistics confirm that graduates can expect to earn more over their lifetime compared to those without a degree. To be able to get a degree, it also doesn't necessarily mean going back to the classroom and sitting through hours of teaching.
The importance of a degree comes not only from the certificate handed to the graduate at the end; it is a culmination of the skills that are borne from hours of assignments, coursework and exams. A first year student that begins their university degree is in many ways different to the one that finishes the course; they are molded into a professional that is ready to start employment. The degree received in the end however, is a testament of a student's will and determination. Upon seeing this degree, an employer has a clear idea of what their employee is capable of and what they have already achieved. When the time for a promotion rolls around, an employer will immediately think of those with a degree first and foremost and they will be given the opportunity for growth. That's not to say that someone without a degree is not in line to get a promotion, they simply have to work harder to prove their skills and ability.
How online learning can make your career
A degree does not have to be something that you end up paying for the rest of your working life. With an institute like the Online Business School (OBS), you could study towards an undergraduate degree at less than the cost one year at a university. You could also top up your existing degree with a universally recognised MBA online. You may already be working at a job that you enjoy and you could pick a degree that is related to your career path. This will equip you with the tools to progress into a position which is more demanding. It need not be painful either; Online Business School ensure that any study for their distance learning can be completed on any smart device. So you may well be tucked up in bed or commuting to work whilst gaining the extra skills you need to excel.
Important aspects of distance learning
'For me, the most important factor was to ensure that I stayed motivated during my diploma,' says Simon Worth, studying the Level 7 diploma in Strategic Management with the Online Business School. Sure, online degrees may be affordable and provide quality content however a student must make sure that they maintain focus throughout. A good online education will be one which meets the need of its students. With the OBS, the hardest part will be to decide which course to choose!