Blog
Where to save your work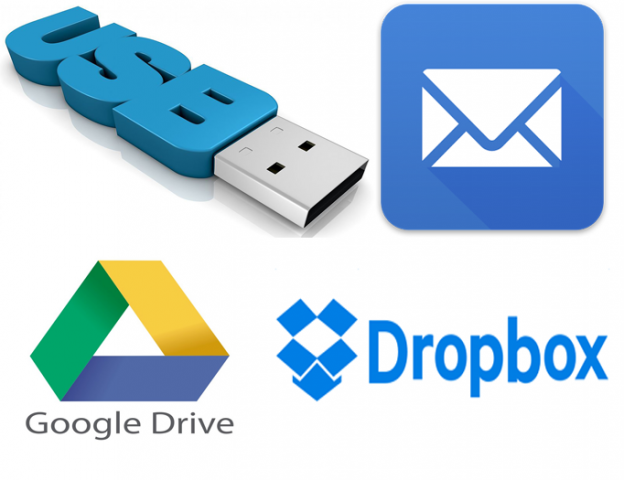 Memory sticks go missing, computers break, cloud providers collapse and hackers demolish your data! When it comes to saving your work, we have listed some important points below.
Make sure you keep more than one copy of the files
Save your work as you go along, on a regular basis
Make sure you use 'Save as'
Give your work memorable names, nothing unusual
Concentrate when saving work at the end of a session
Google Drive
Google drive is a secure cloud storage service which allows you a free 15GB (which is a lot of storage) for photos, documents and other files. If you have a Gmail account, you will have Google drive. If not, you can download it if you Click Here. This is a very secure way to keep your work safe. You will need internet an internet connection to access your files.
Dropbox
Dropbox is similar to Google Drive; this is just another Secure cloud storage service. Dropbox gives you a free 2GB of storage. Visit dropbox.com to register. All you will need to do is enter your name, email address and create a password!
2GB is not a huge amount of storage, but it should be enough to save your work for every term. Dropbox also has an app also which allows you to access your files on your phone or tablet. Click Here to download.
Email
Emailing your work to yourself is a quick and simple way to save your work. Email attachments are very useful if you would just like to move your files but this may not be reliable for long-term storage. You can lose the email, forget what you have saved the file as and also you have the risk of someone hacking into your email account. This isn't the most secure way to save your files.
Hard drives/ Removable storage
USBs and removable storage can be very useful but are not recommended in the long term as they are very easily misplaced. If you do want to save your work this way, make sure you have saved your work in other places and not just on your removable storage. They are also known for breaking so are not the best choice for saving your work.