Blog
What are the main benefits of studying online?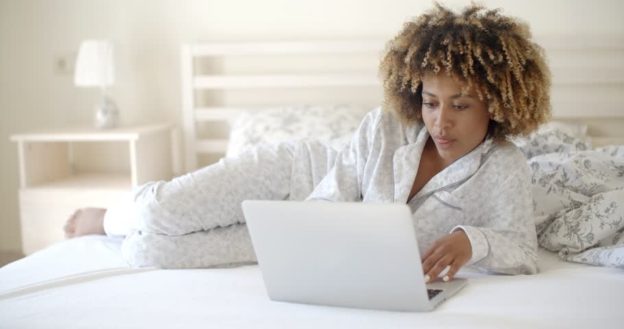 Cost 
Online Business School offers a complete degree for as little as £5000. OBS offer the first stages of a degree with a cost effective pathway to the final year. You can then "top up" at one of our partner Universities to complete the final part of the degree. This is by far the cheapest and most flexible way to gain a degree from a respected UK University.
Flexibility (Convenience)
Today, many students complain that they cannot afford to study full time at University as the cost is too high. However, it is important to note that when students study online with Online Business School, the overall fee is dramatically reduced and they have the flexibility to manage their own study schedule. So it is possible to continue working whilst working towards your qualification. You will save a lot of money, not only on the academic side of your studies, but also the living expenses associated with on campus study.
 Academic Support 24/7
With a 24/7 student networking platform, personal dashboards, 1-2-1 online tutorials, group webinars and bank of pre-recorded group webcasts, the Online Business School provides students with all the support that they need to succeed in developing their professional skill base and achieve a university qualification.
 OBS App
Considering the rapid growth of mobile learning, OBS app has recently launched allowing users to access our resources and study anywhere. Most importantly, the app will create the best learning experience for the OBS students, enabling them to learn on the go.
Top UK University Pathways
With solely online learning for the first two years, this allows the student to study in their own time and continue working not losing out on any income. After two years the student will receive their diploma and then can choose to go onto their top up gaining their full qualification through online study or attend a UK university. Click here to see the University pathways offered by Online Business School.
Social Forum
Once you enrol onto an Online Business School course you will be able to communicate on the Social Forum with other students, helping each other with any problems or any questions you may have. You can gain advice from other students. This gives you the ability to express and see different views within the same topic.
Interactive bitesize modules
Each module consists of approximately 40 guided learning hours. This allows the student to remain engaged within the learning process. This prevents learning becoming tedious, keeping the material fresh making sure we have activities and video footage within the modules. This is an online school without the long lecturers or seminars and giving students a lot of engaging exciting content
Available to all
OBS offer courses to people all over the world, from all different backgrounds. So this International Business School will allow the students to have an opportunity to study and sustain a qualification at an affordable price without having to come over to the UK.
Career Advancement
Students can study our courses whilst working, raising a family, or any other activity that might take up a lot of their time. This can then benefit students by progressing in their current work role once they have received the degree. It will also give a lot of opportunities to people who have a hectic life without having to go to study on campus each day. The students can also apply for more advanced jobs with their degree and begin the career they have always dreamed of.
More of a comfortable learning environment
A huge benefit of the Online Business School is that there are no physical lecturers or seminars. Students will not have to fight that morning commute, miss out on money from a job or miss any family commitments. Students can now study in the comfort of their own home – you can even sit there in your pyjamas completing the modules!