Blog
Top 10 CV mistakes commonly made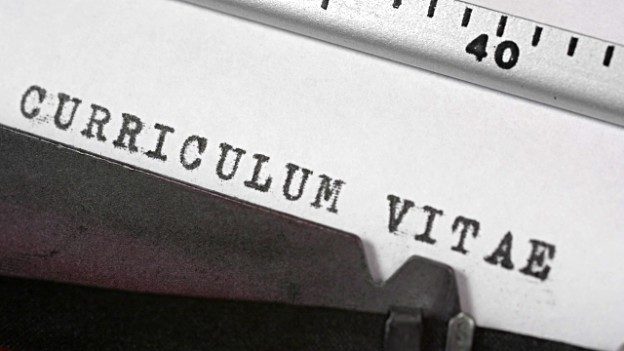 Are you feeling confident about your CV? Are your skills highlighted effectively? It is very important that you get your CV completely right as it can help you secure your dream job or could it get your application thrown out before the employer has even read the first paragraph!
Bad Grammar
There is nothing worse than a CV filled with grammatical mistakes. Make sure you re-check the words that you are unsure about.
Too Long/ Too Short
Most CV's are usually too short with barely any information or too long containing unnecessary information. A 2-page CV is seen as industry standard
Gaps in Career
Things do happen – people lose jobs, travel, get sick etc. There are many reasons why you could have a gap in your CV but whatever the reason if you have a gap then all you need to do is explain it.
Visually too Busy
If your CV has 5 different fonts over it, full of images. This is going to give the employer a headache and not take your CV seriously. You need to keep it as professional and simple as possible.
Not tailoring your CV to the Job Role
Employers often include particular requests on job postings. If you end up ignoring these specific requests from a job posting, then your CV will seriously suffer, you need to make sure you CV is tailored for the job role. You must edit and amend your CV to make appropriate for different employers and job roles so that your candidature seems relevant in each application you send.
Spelling Mistakes
Mentioned in Number 1, don't just rely on spell check, read your CV and then have somebody else read it too. Your CV is a reflection of yourself.  It doesn't matter what amazing things you may have done or achieved if you can't be bothered to get the very basics right then it creates a very bad impression.
Photo's
Some people make the mistake thinking that you need to use a photo for your CV, this is definitely not true. Unless you are applying for a modelling job or acting job you should refrain from including a photo.
Unusual Font/ Size
Make sure you stick to one font and size throughout the CV. For sub-heading ect then bold or underlined is completely acceptable. Make sure the font you use is professional. No employer will look at a CV when the font is swirls.
Lying or Being Dis-honest
This one goes without saying. If you lie on your CV, sooner or later you will get caught. Make your CV a true and honest representation of yourself. There is no need to lie about your qualifications and experience
Salary details
In your CV you do not need to include your salaries from previously job or even the salary you expect from the job you are applying for. This looks unprofessional and will put the employer off straight away!
Follow the tips that are mentioned above in order to make your CV more relevant and appealing to employers and encourage your chances of securing  your dream job.