Blog
The Future of Online Teaching and Learning in Higher Education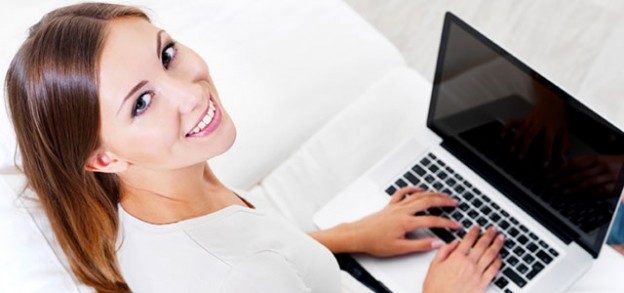 With the rapid evolution of technology making education and learning more accessible than ever before, Universities are beginning to utilise this by offering students the option of studying courses online. Whilst in the past, online learning was perceived as only being targeted to mature students, people of all ages are now benefiting from its flexibility.
What is online learning?
Instead of being in the physical vicinity of a classroom, students are provided with access to different portals and online resources such as e-books and links in order to aid their learning. People are often deterred by the concept of Online Learning due to it appearing to be seemingly one sided, consisting of being sat behind a computer screen; however it is now possible to use your laptop, tablet and even your phone as a part of the learning process. Some of the more advanced online learning providers will often have their own apps which will allow you to access learning materials wherever you are, making education more accessible by ensuring that you can fit it into your lifestyle. Having this flexibility is one of the most popular advantages of learning online because it gives you the option of utilising your time whilst maximising efficiency.
Although the course allows for more freedom, there are still deadlines to meet to keep you on track whilst ensuring that the course is completed within the given time-frame. Feedback is also still provided regularly from tutors and therefore the learning experience is not dissimilar to conventional teaching.
Who can participate in Online Learning?
There is often a stigma attached to University degrees where a majority of people still hold the view of it being 'too late' to attend University. For this reason, a majority of students that are studying tend to be within the same age range, having had similar experiences. However, Online Learning is targeted at people of all ages regardless of their background, for example to individuals who wish to develop their knowledge in order to further their career. In fact, approximately 47% of Online Learners in the UK are enrolled in courses that will help to benefit their career, such as a Business course.
However it is not just students that are profiting from Online Learning, companies such as Starbucks are now offering an Online Learning option to their staff, allowing them to gain a degree whilst simultaneously working and earning.
What do you need to begin the process?
You will need to already have the prerequisite qualifications before applying for a course. For example, to secure a place on the top-up course for Business Management at Northampton University, a student would have to complete a Level 4/5 Diploma which is offered by the Online Business School. This would ensure that the student is familiar with the fundamentals of the subject before they go on to study it in further detail.
The continual advancement of technology will inevitably impact and streamline education, which has already become apparent with many UK universities already beginning to use Online Learning materials. These Online Learning components are sure to continue to grow in popularity and all universities will soon be utilising them as a part of their learning process. The ease of accessibility can make education more attainable and thereby increase the amount of people that go on to pursue higher education, ultimately impacting the economy.