Blog
Online Education: A Young Person's Retreat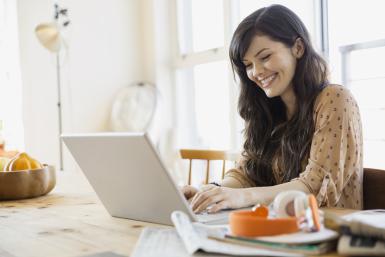 For many of those searching for employment, having a degree can be the difference between getting a call back and being rejected. Similarly, with the cost of a traditional degree soaring, more and more students are flocking towards an online degree that can be obtained at a fraction of the cost. Of these students opting for online programmes, it seems that the majority of them tend to be at a younger age than previously expected.
What is the appeal of online study?
Put simply, online education providers have fewer overheads than traditional universities and can afford to put an incredibly low price tag for their courses. Lucy, currently studying a Business Management course with the Online Business School (OBS) states, 'I was really keen to get a degree so as to open up my options for employment. Once I began looking at tuition fees, unfortunately I couldn't afford it. However, with OBS, I will have the option to go on and achieve a degree in Business Management for no more than £5,000.'
Being able to access the material as and when required also plays a huge role in contributing to the rise of online education. Students need not rely on the pace of their course leader and the students around them to determine how quickly or slowly they progress. An online education means that students can manage their own learning based on their own availability.
Freedom to compare – Often in a classroom the set of notes a teacher provided would be the only source of information that a student has to refer from. With online education, a student can cross reference and compare different sources of information from all over the world as part of their study, creating a better understanding of that which they are learning.
Why does this attract younger students?
Younger students tend to have a greater online presence than their older counterparts. This can be down to social media where most of their hours are spent. With online courses having their material available in a similar format, it is a natural progression for younger students to flick between Instagram and their study material and back, with ease. The OBS in particular have an app that can be downloaded on many smart phones and tablet devices which makes studying more appealing.
The sheer nature of online study also draws in younger students. Study material can be accessed from home, whilst in bed or even whilst in transit. If a particularly busy weekend is coming up, students can devote the weekend beforehand to making sure they are on task and up to date. The appeal of not having to attend set class times at 9:00AM can be a welcoming thought and as recent reports suggest, a reality for thousands of students.
Courses available
There are many courses that are available online; IT and Business being at the forefront. With Online Business School, levels 4 and 5 in IT and Business can cost as little as £1000 ensuring that you always can get the career you aspire to have.