Blog
Online Business School at The World of Learning Exibition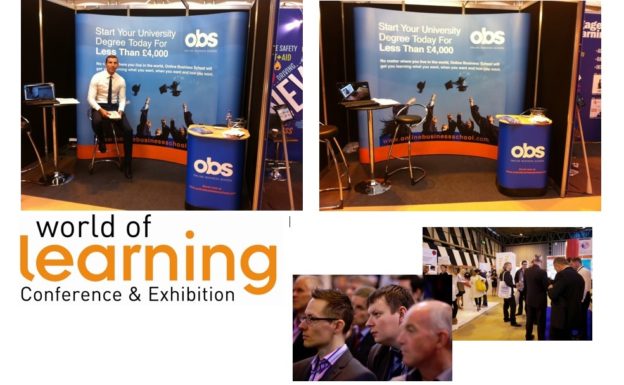 Now in its 22nd year, the World of Learning conference and exhibition remains the UK's most comprehensive event for all aspects of Learning and Development. Online Business School (OBS) Met with many interesting and innovative organisations and individuals Showcasing a wide-range of solutions in everything from e-learning and mobile learning to experiential and classroom learning. 
Participating in events such as World of Learning helps keep OBS at the forefront of Higher Education, allowing OBS to deliver high quality and engaging learning for all its students!
This entry was posted in
News
on
.