Blog
Myths About Online Education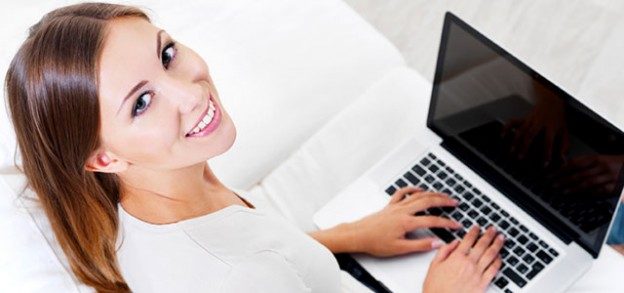 Here are 7 myths about online education and how we can now dismiss these myths.
Online education is easy
Online learning is no easier than traditional classroom study. Just because online learning can be done in your own time at your own pace doesn't mean it doesn't come with its own challenges.
With more traditional styles of learning you have to meet deadlines, go to lectures and have face to face interaction. This can be seen as being harder and more intense but this doesn't justify the work being easier or the path to getting a degree being easier. Online learning requires a lot of focus and self-discipline to make sure that you complete the course.
The quality is lower
This is not the case when you study with an organisation like online Business School. We work with a number of Uk Universities, so on completion of your course you can then go on to one of these Universities to complete the final part of your degree. You will achieve the same outcome as a traditional University degree, but it will be studied in your own time, at your own pace and at a fraction of the cost of the traditional route.
Online credits will not transfer to another school
As previously mentioned at Online Business School you can complete the third and final year of your degree at a university. We also offer exemptions if you have completed a course with another organisation.
Another benefit of studying with online Business School is that on completion of our diploma courses and the final University part of the course the mention of online study will not be on any of your certificates or degree transcripts.
Online courses are not accredited
All learning materials are designed and written by professional academic authors so that each interactive module is aligned against specific learning criteria specified by OFQUAL, the defining UK Government body for Academic Standards in UK Higher Education. These standards ensure those that learn with us receive a high quality education along with certification that is recognised universally by Universities and employers.
A student's final assignments at Online Business School will pull together all of their learning and experience gained from the course. The entire programme is accredited by ATHE, a UK Government recognised examining and awarding body who are successful partners with many leading universities.
Cheating is more common
Cheating can be possible with online learning but not anymore than in a traditional classroom. With Online Business School the online assessments are timed. These have to be completed within an hour.  There are 30 questions to answer and with a bank of over 50,000 questions students cannot get the same questions twice if they have to re take their assessments. Students also have to complete assignments all based on what they have learnt throughout the modules. Most importantly at OBS we monitor the student's progression as they progress through the course. We can see when those have logged in, what pages they have been on and how thoroughly they have studied the material. At the end of course, we will have an interview with the student where they can present a 10-15 minute interview explaining everything they have learned/ gained throughout the course. We try to put as many measures in place to avoid cheating and to make sure we are only enroling good quality learners onto our courses.
Online students have no tutor support or help
While you may not be able to meet your tutor physically, Online Business School offers one to One coaching through online tutorials. Students can purchase tutorials on a one to one basis through a live webinar or telephone support. Students can also use the live interactive to aid their study.  Also recorded webcasts can be purchased pre-recorded webcasts to enhance their learning.
There is also the interactive forum where students can chat and discuss their courses and help each other throughout the duration of their course.
Employees don't like online degrees
Some people question the legitimacy of online courses and whether they hold the same value as a traditional University degree. Studying for a degree with Online Business School allows you to come out with exactly the same qualification as a traditional degree. Many people will go to University just for the lifestyle and not focus fully on their degree. With Online learning you are going out your way to study online, which shows you are focused and determined to achieve your qualification, which may be seen as a positive from employers.