Blog
How to find the right online degree course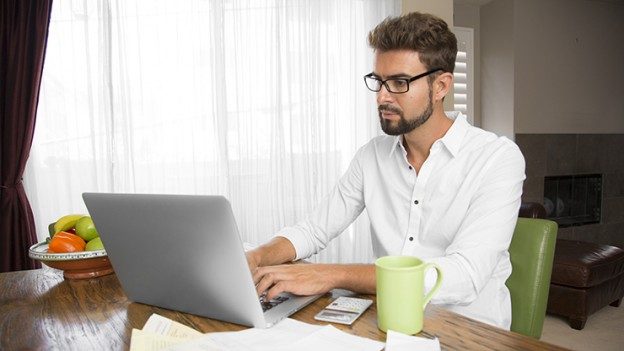 With countless online learning degrees available, choosing and committing to just one course can often be an overwhelming experience. However, there are some important factors that you should take into consideration before deciding, which not only helps to narrow down your choices but also ensures that you have taken everything into consideration. Although the process can be daunting, it is essential for you to consider how exactly the course can help you as well as future prospects. Here are five integral questions that you need to ask before choosing:
1. Will the course help with my career?
Committing to a course requires a lot of time and money, therefore you need to be certain that it is ultimately going to be beneficial and worthwhile. The course should broaden your career prospects and help you gain knowledge about the industry in which you wish to work. It is important to take some time to look through the modules and topics that are provided in the course information to ensure that they are both relevant and helpful. The course should provide you with an advantage and guide you to where you would ideally like to be.
Can you afford the online degree?
Courses can be expensive so it is crucial to compare and measure costs in order to ensure that everything is affordable. Although there are countless grants and loans available, such as a student loan, it is important to decipher whether or not you are able to fund the course before applying or enrolling. Online courses often have costs for materials such as books, so be sure to include the cost of these when comparing with other programs.
Is it an accredited institution?
You need to make sure that the institution has high academic standards and will provide you with the best possible quality of education. If you are going to be investing your time and energy into a course, you need to be able to ensure that it is not only worthwhile but that you are gaining the most out of your education. Institutions should have academic accreditation and it is essential to look out for these.
Are you able to transfer professional certifications or existing course credits?
If you already hold course credits or certifications, it makes sense to use these as a foundation to build on. This can also help to reduce the length of your course and ensure that the online degree will enrich and broaden your existing knowledge. Being able to transfer course credits can also impact the cost of the course and therefore you may find that you are paying less than you originally thought.
How is this course going to help in building your professional network?
It is a good idea to carry out some research to find out how the online degree will be able to help with your professional network, whether that is through contacting teachers to enquire about how you will be interacting with them or looking at what is already available on platforms such as LinkedIn. With the availability of social media, it is now possible to connect with people from all over the world. You may also find it useful to search for existing online communities to see how they interact and share information. They can also help to answer questions and advise you.
Asking these questions will help you to finalise your decision and will ensure that you are considering all of your options. An online learning degree should be able to help you build a successful career through enriching your knowledge and providing you with the skills to become more employable. It is important to carry out research and choose the right course to ensure that you are building the best possible future for yourself.