Blog
How the flexibility of online learning is helping it gain more popularity.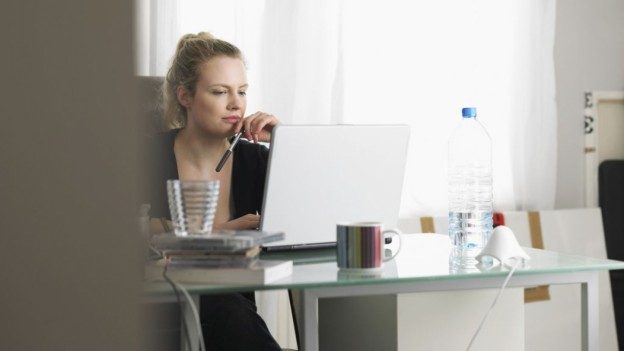 The flexibility of online education is often the most appealing factor, contributing to many students choosing to opt for this route over a more conventional education. Whilst it promises things like convenience and more freedom, flexibility itself also has a positive impact on the student's overall learning.
How are students benefiting from flexible learning?
Flexible learning provides students with full control and accountability for their learning. Rather than having to show up to a class as a requirement, they are able to decide and allocate time for their learning. This control not only allows them to co-ordinate their education around their commitments but ensures that they are learning at the best time. For example, some students may work better in the evening but traditional education may restrict them by only offering classes during the day. Flexible learning allows the student to decipher when and how they will learn by tailoring their course to their own capabilities. This ultimately leads to them retaining information and producing better results.
They also have the advantage of learning at their own pace which can help to alleviate a lot of pressure. Teachers often speedily run through concepts and then follow up with a task that students are required to complete. This can pressure individuals to quickly complete the task but does not leave space for students to ask questions. If the student has not understood a concept or idea that the teacher has explained, they are not able to complete the task to the best of their ability, therefore hindering their own learning. The flexibility of online learning allows students to slowly grasp concepts and ensure full comprehension before moving forward. Again, this leads to achieving better grades.
How are institutions helping students by providing flexible learning?
Flexible learning has shifted the entire focus of education from the instructor's teaching onto the student's learning. Students were previously required to simply listen in class and then memorise information for a final exam. However, flexible learning is forcing institutions to re-think how students are being taught and whether this traditional method of teaching is ultimately beneficial.
Every student has a different learning style but traditional education does not cater to them all. Therefore, by changing the teaching styles and the way that students are being presented with information, institutions are able to measure its overall impact and outcome. By providing students with the liberty to teach themselves and experiment with various learning methods, the student not only becomes more accountable for the way that they are digesting information but it also helps to shift the responsibility onto the student. When students feel more responsible for their learning, they are more likely to be dedicated and therefore work harder.
Institutions are quickly recognising the value and impact of online learning components and are now beginning to implement them into their teaching. This not only helps to keep students engaged but saves time by teachers not having to allocate tasks in the classroom. Some courses expect students to participate in online quizzes and discussions aside from attending class which can contribute to students being more interactive whilst being fully engaged in the things that they are learning.
The flexibility of online learning itself allows for more self-discipline and also helps students to gain life skills that they can later implement within the workplace. This is something that is often neglected in traditional education whereby students do not prioritise self-growth whilst having to constantly attend classes. Being able to demonstrate that they have acquired these skills through online learning can ultimately contribute to the student acquiring a more senior position within an organisation. Therefore, flexibility itself has an enormous impact on the way that students are learning so its alluring nature has complete validity. Providing an individual with the option of how they learn is integral to their success.