Blog
How online learning is fulfilling students' dreams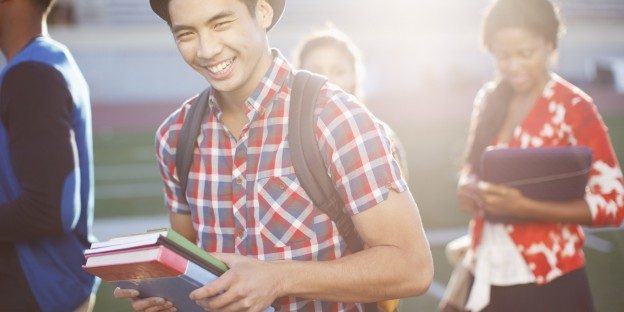 What is online learning?
It is an electronic form of learning with resources being made accessible online instead of students having to attend a class. Online learning differs from conventional education by offering flexibility and thereby being perceived as a more independent route of studying. This method of education can be appealing to people that may not be able to commit their time to attending classes, or to those who may find that they are not able to excel in the classroom setting. By providing them with the means of teaching themselves, online learning makes education more attainable and provides students with control of how they learn.
How is online fulfilling students' dreams?
It makes more courses available to students whilst allowing them to study without having to leave their home, thereby creating opportunities and opening up more avenues. For example, online learning makes it possible to gain an American education whilst still living in the UK. When everything is online and the student's physical presence is not required, education is brought to the student. This is integral because it makes more courses and subject areas available, ensuring that students are only pursuing the best courses for their future careers. They also have the opportunity to study niche subjects without having to commit to moving abroad or even travel to a class.
What opportunities are available after online learning?

With the determination and self-discipline required to complete an online course, it makes countless opportunities available. In fact, online learning demonstrates that a student is able to take ownership and be accountable for their own education which is a valuable and highly desirable skill to many employers in all industries. It not only acts as a testament to your hard work and dedication but can be used as an example in interviews to illustrate how you were able to overcome struggles that you may have faced.
Online learning develops your personal skills and therefore helps you to evolve into a well-rounded person. This not only provides you with a competitive edge but demonstrates that you have proven examples and can apply these in other areas. Employers want somebody that will work hard and whilst this is also required from traditional education, online learning requires you to be much more pro-active which is highly invaluable in the world of work.
Being able to be a part of an online community also allows you to connect with professionals from all over the world and therefore provides you with more insight into the global industry. In fact, distance learning can give you a head start because you have the time to interact with other professionals and therefore gain access to more opportunities.
Online learning is quickly being recognised as instilling the self-discipline that can often become lost in a traditional education, where lecturers are continually reminding students of assignments or tasks. By bringing education to the student, online learning is the pathway to the success in their chosen career.