Blog
How an Online IT diploma course can lead you onto your desired career path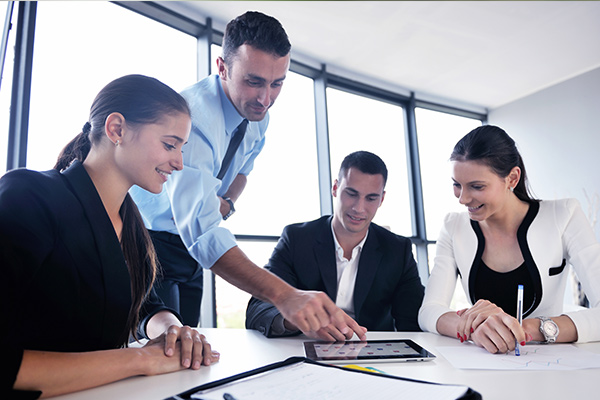 In a world where technology is quickly becoming a fundamental part of our everyday lives, IT skills are more in demand than ever before, thereby increasing the popularity of computing courses. By providing you with in-depth industry knowledge, these courses help to deepen your understanding and teach you practical skills that you can go on to use within the workplace. They offer an array of different modules, covering all areas to teach you everything that you need to know to remain one step ahead.
Advantages of IT courses online
Choosing to study online has countless benefits to increase your learning potential and provide you with an advantage over other candidates.
Studying online allows you to co-ordinate your education around the rest of your schedule giving you time to fulfil responsibilities and pursue other interests. You have the opportunity to decide when you will learn and this not only encourages you to be more creative with the way that you use your time, but ensures that you will maximise your own productivity.
Makes education accessible. Some people are deterred from further study due to the financial burden that it can impose, as well as the level of commitment that is required. For example, people with children may find it difficult to attend classes at a certain time whilst still fulfilling their parental obligations. Working professionals can also struggle to pursue a course due to still having to retain their full-time jobs, therefore being unable to be present in a seminar. Online learning makes it possible to study from home and opens up the pathway to education for people that may not have previously considered it.
Caters to different learning styles. Everyone learns and retains information in different ways and therefore traditional education does not always teach in methods that allow every student to thrive. For example, visual learners are more likely to learn through colourful diagrams and therefore may not be benefiting from a class where a teacher is talking for long periods of time. Online learning allows students to learn through different ways, for example by watching an instructional video which would allow a visual learner to digest and retain the information.
Career opportunities with online IT computing diploma courses
An online computing diploma can provide you with an extensive range of skills from being able to quickly adapt to using new software and technology to helping you interact and collaborate with other people. Acquiring these skills and utilising them to aid your learning demonstrates to an employer that you are equipped with everything that you need to succeed in the workplace. For example, being able to collaborate with others online can make you a more desirable candidate because organisations are often reliant on communicating or problem-solving via email. Demonstrating that you have this skill will therefore attest to your ability to excel in this area.
An online diploma in IT provides you with countless career opportunities by ensuring that you have gained an understanding of the fundamental concepts as well as the practical skills that are required in the field of computing.