Blog
How a BTEC or ATHE level 3 business diploma can help your career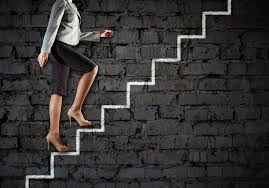 There has been a recent increase in the amount of people that are opting to pursue an education in business because it has been demonstrated as being a successful way of not only acquiring a job but also helping to further careers. This subject area can also lead to working in a wide array of areas, creating a sense of flexibility that is often not possible with more niche courses. Studying business opens up the pathway to many interesting career opportunities and can even lead you to go on to further your studies.
Why should you choose a ATHE or BTEC level 3 diploma in business?
A ATHE or BTEC level 3 diploma in business administration can help to provide you with a more in-depth understanding of the way that businesses operate and are structured. There are a multitude of modules and topics that are covered to help develop your knowledge of the different areas within business. The course can also provide you with practical and theoretical skills, alongside transferable skills such as being able to effectively communicate, or confidently and independently carry out research. Studying business administration will evoke you to ask more questions and therefore become an analytical and critical thinker, which can also help you in your everyday life. You will also have access to knowledgeable and enthusiastic teachers and learning material that will be invaluable to your success. You will be assessed through different methods, and the course is ideal for anyone that would like to broaden their knowledge of business.
How will a ATHE or BTEC Diploma in Business help your career?
BTECs are often practical and therefore designed to make you more employable by teaching you the right skills such as time-management, problem-solving and decision-making to help you enhance your performance in the workplace. In fact, some people opt to choose business due to all of the desirable and practical skills that are taught, for example being able to think rationally and logically. These can be beneficial in any place of work and are often skills that employers seek in candidates. Being equipped with an understanding of the inner workings of business and having gained all of the above skills will give you a competitive edge and demonstrate to employers that you are both able and committed and can go on to apply these to your work. By studying for a business administration level 3 diploma, you will develop an understanding of the foundations of business and therefore can be flexible in choosing which sector you would like to pursue. The skills that you learn are often universal, therefore even allowing you to work globally. You will also be able to go on to start your own business due to possessing the knowledge that you need to be able to comprehend the fundamentals of business. Studying business is the gateway to furthering your career.