Blog
Five ways an MBA can enhance your career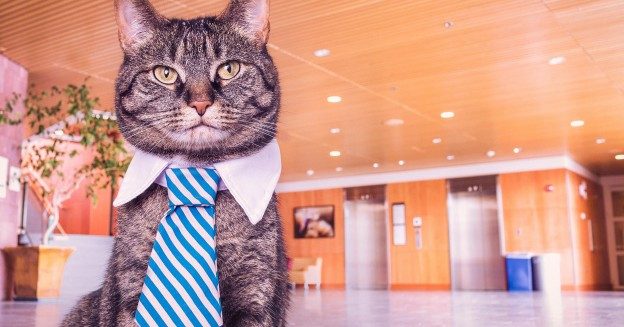 The Master of Business Administration (MBA) is now considered the most popular discipline among postgraduate students. It accounts for over a quarter of all master's degrees awarded in the US and there are at least 2,500 MBA programmes offered worldwide.
According to a 2015 survey by the Learning House, Business Administration also remains the most popular master's degree pursued online. Advancements in education technology and the growing acceptance of distance learning have helped online MBAs to increase in popularity. The perception of online degrees has changed as top-ranked universities are embracing online learning and have started to offer distance education options including massive open online courses (MOOCs).
In the past, a MBA always required a serious time commitment and tens of thousands of pounds. For those who want a business education but can't commit so much time and money, online MBAs are a lucrative option. The relatively low cost is welcomed by many and the flexible structure of online learning means students can make the degree fit around their busy schedules.
How can an MBA benefit your career?
While an MBA has many benefits, the greatest is the benefits it can have on your career. Europe's top site for postgraduate courses information, Postgrad.com, describes an MBA as a very beneficial qualification in allowing students to increase their business knowledge and accelerate their careers. Let's take a closer look at the value of an MBA.
Improves employability
Having an MBA to your name makes you a more attractive prospect to employers. According to a study by the Graduate Management Admission Council, 96% of employers agreed there is great value in hiring MBA graduates. MBA alumni are very much in demand as employers see MBA holders as a promising investment into their company's future. The GMAC also reported that 91% of 2015 business school graduates worldwide found employment three months after graduation.
Career progression
An MBA is often a route to promotion as the programmes are designed to provide learners with the skills required for upper-management positions. Holding an MBA degree will give you a competitive edge over colleagues who didn't study a postgraduate course. A survey by the Association of MBAs (AMBA) found that 12.8% of respondents had occupied a senior management role when starting their MBA, and this rose to around a third post-graduation.
A shortcut to higher earnings
The motivation in pursuing postgraduate education is driven by the potential of increasing one's salary. Research from the Forte Foundation shows that MBA holders see pay gains of 55-65% of their pre-MBA salary within five years of graduation.
Networking opportunities
There can be no doubt that studying for a MBA provides business networking opportunities. MBA programmes boast some of the best tutors in the business field who will be able to share their knowledge and experience. They will have access to a network of contacts for you to expand your professional network. You can also build a support system with fellow students to bounce around ideas and discuss potential job opportunities.
Transferrable skills
Skills acquired from the MBA are not limited strictly to the business world. Students will learn about leadership, problem-solving, critical thinking and communication; these are skills which are transferable to any number of roles, as evidenced by the MBA's strong representation in other sectors:
9% in healthcare.
9% in public service.
5% in energy.
5% in the consumer goods sector.
Take the next step
The benefits of an MBA are numerous. From gaining a competitive edge to building a professional network, it is certain that an MBA can make you more marketable and open up endless career opportunities. An MBA is a sign that you have the knowledge and experience to get right to the top of the career ladder.
Check out our Level 7 Extended Diploma. On completion of this course, you are eligible to apply for an MBA Top Up course either online or on campus at a range of UK universities.