Blog
Five career benefits of a degree in IT and Computing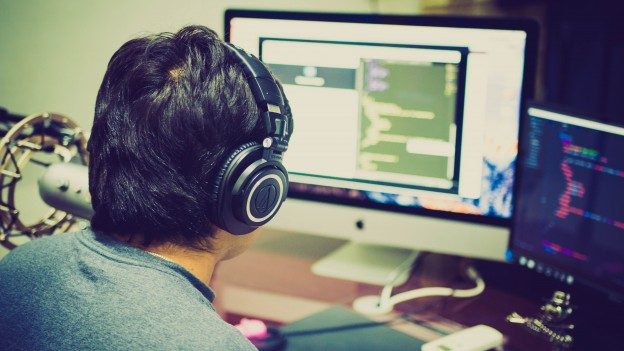 The number of undergraduate degrees awarded to IT and Computing students increased by nearly 20% from 2015 to 2016. This level of growth has been seen year on year for the past five years, naturally tying in with the increased use of technology in the work environment. As continued growth is expected, employers are aware of the importance of having IT graduates to drive their businesses forward. So why should you consider an IT and Computing degree?
Multiple career pathways
The IT and Computing industry is well known for its wide range of job opportunities. The five common technology disciplines for IT and Computing graduates are:
website design
software development
programming
systems analysis
database administration
Graduates aren't limited to these career paths, they can also specialise in far wider areas of interest. Computer technology affects everything. Fancy a career in business, finance, or the media? A degree in IT and Computing could lead to any one of these jobs!
Growth in job roles
Technology is fast-moving and demand for IT professionals is surging because almost every economic sector needs their skills. There is a skills shortage across the IT sector, because the job opportunities are growing quicker than people can fill them. Companies simply need more talent, which means that IT graduates are being sought more than ever before.
High-end salaries
IT graduates are entering the workforce with high starting salaries, even at entry-level. The growth of the digital economy and the increasing dominance of technology skills has meant that IT graduates are more valuable than ever to employers. Find out here what typical earnings are like in the IT sector.
Job satisfaction
The average person spends 90,000 hours at work over their lifetime, so it's important to be in a job you love. Research revealed that job satisfaction in the IT industry is almost double the UK average. The majority of those see IT as a long-term career choice, with 67% of respondents expecting to be working in the sector in 10 years.
Transferable skills
Skills acquired from an IT and Computing degree are not limited strictly to the IT sector. Students will learn about leadership, problem-solving, critical thinking and communication; these are skills which will be of interest to potential employers, who will want to know that you can work well within their organisation.
Your pathway to a career in IT
If you have the desire to turn your passion for computers into a career, our online Level 4/5 IT and Computing Diploma course is an ideal choice for you. Whilst studying this course students will develop their skills in programming, systems analysis and design, and software development. Upon successful completion of the course, students can pursue a career in IT within the public or private sector.