Blog
Facts about online learning for young students and teachers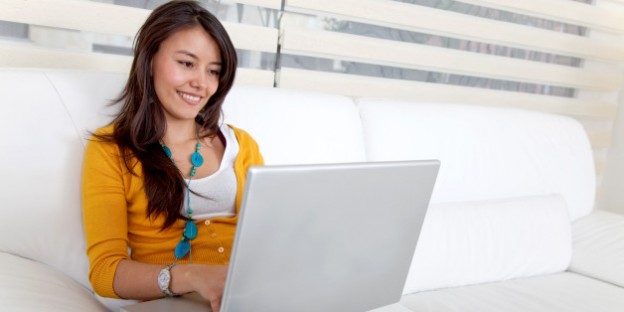 Whilst the idea of online learning used to signify isolation and sitting behind a computer screen all day, with the progression of technology, online learning has also evolved. In fact, even when it continues to grow in popularity, there are still many misconceptions about online learning.
What can online learning offer?
Online programmes make education accessible to everyone. It turns education into more than just being in a physical classroom, and for that reason has more value and provides students with more options. Whilst traditional education seems to be aimed at younger students, online learning is open to everyone and therefore is sometimes the more popular approach. For example, it is a more appealing option for a teacher that is looking to broaden their knowledge about a subject, or a working professional that is looking to gain a more in-depth insight at the industry.
Online courses bring education to you, eliminating the need to have to move away or be present in a classroom at an allotted time. This means that students can work full-time whilst participating in further study without having to give up their jobs. Online programmes offer flexibility and provide people with access to courses that may not be available in nearby universities. There are now thousands of courses online, some of which are free, making education available to those who would not otherwise have considered pursuing education.
Courses are also more engaging through the use of different online learning technologies, thereby ensuring that you are able to retain more information. They also appear to be less daunting and therefore seem more achievable. One of the advantages of online learning is that you can choose and create your own working environment which can be helpful and make you feel more relaxed and less intimidated than being in a classroom.
What is the future of online learning?
Online learning programmes will become more dominant because many universities are already incorporating virtual learning into their way of teaching. Assignments are submitted online, reading material is being posted online and this demonstrates that it is not only a popular but more effective way of retaining and teaching information. With the progression of technology, online learning will develop and eventually become a fundamental facet of education. It also reduces some of the pressure that is placed on lecturers and can be used to facilitate all methods of teaching. For example, asking students to take pre-set online quizzes which provide immediate feedback can eliminate the need for teachers to have to spend time and effort to check through and grade each one of them.
Online learning also requires students to take more ownership of their education, which inevitably helps to improve their time management skills and become self-disciplined. These are two skills which are integral to success and can be difficult to acquire in traditional education when lecturers are constantly reassuring and reminding students of deadlines or assignments. This new method of learning forces student to be self-reliant and independent and are also extremely desirable to employers.
Online learning is an innovative pathway to gaining and developing one's knowledge. It also makes the concept of education more achievable and perhaps less time-consuming than it would be when having to be present in a classroom. This not only makes education accessible but assures that more and more people are enrolling in courses and choosing to broaden their own knowledge. In a world that is reliant on technology, it only makes sense that online learning will become more dominant.