Blog
Distance learning is becoming a popular first choice for prospective students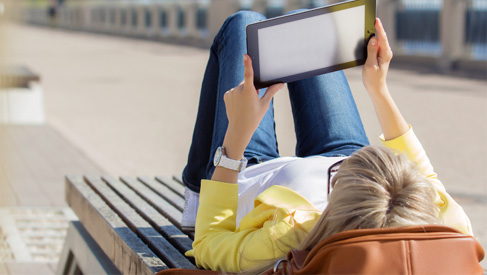 Distance learning can no longer be considered the preserve of working adults with many younger students now actively choosing this route. At one time distance learners were considerably older than the general population of students with online courses appealing most strongly to mid-career professionals. Recent years have however seen a rise in registrations from younger students which suggests that distance learning is becoming the preferred learning method for students of all ages.
Here are the three main reasons why prospective students are drawn towards this path of learning.
The dawn of the internet
Technological advances have succeeded in reshaping the educational experience for distance learners. New technology such as virtual lectures and interactive forums have enabled distance learning to establish itself as a dynamic learning model. Students can make video calls to their tutors or ask written questions, which suggests that distance learning can offer as much as face-to-face teaching. Students from all over the globe can enrol onto online learning courses as there are no geographical or time constraints. The growth of social media allows us to remain more connected than ever and has therefore eradicated the distance in the distance learning. With the availability of countless online communities and resources, it is now possible for all distance learners to interact and support one another.
Learn while you earn
Online learning is an appealing choice for cost-conscious students who want further education and good return on their investment. Increased tuition fees and living expenses mean that full-time university is not a viable option for all, whereas distance learning courses can cost as little as a fifth of the price of conventional university courses. Distance learning courses offer flexible payment options where you can pay as you study in monthly instalments which means that students can keep on top of the costs. This type of learning can give students the chance to learn and work at the same time which provides them with the opportunity to remain financially stable and gain work experience to boost their future career prospects.
Convenience and flexibility
The flexibility of distance learning makes it distinctive as students can fit their studying around their life. Many young students are attracted to this style of learning as they are given the freedom to study at their own convenience and pace. They can choose where and when they study – this is a flexibility which is hard to match. This is particularly valuable to those who cannot commit three years to a conventional university degree as they can shape the distance learning programme to suit their lifestyle.