Blog
Distance learning can give students the chance to study whilst working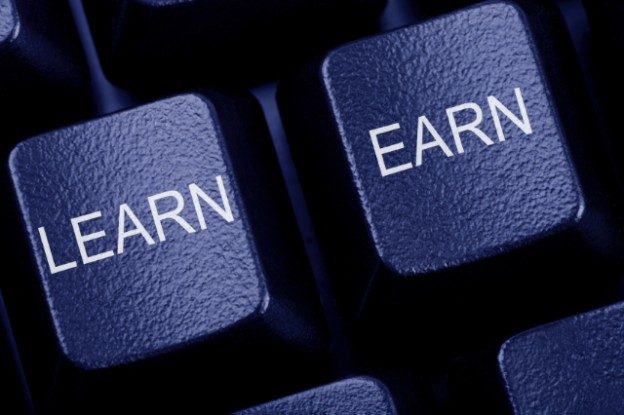 With the increase in cost of attending university, more students are now considering alternative routes of education. In fact, the amount of students that are enrolling on a UK distance learning course has risen considerably due to being perceived as a more cost-effective route of higher education. Whilst in comparison to conventional education, the execution of the course differs, a distance learning course is often a more enriching and rewarding experience for the student and therefore continues to appeal to students.
UK distance learning provides students with the opportunity to tailor their education in accordance to their needs and is therefore more malleable than a traditional degree. As the job market continues to become more competitive, students are having to do more to secure positions. A degree itself is no longer enough and therefore the experience and skills that come with a distance learning course are perceived as invaluable. This route of learning also allows students to have the freedom to simultaneously work and study without either commitments being affected. This can often be difficult with traditional education where making the commitment to attend classes can require a large amount of time, therefore hindering time and progression in a job role. Therefore, a distance learning course will not only allow time for both but will positively impact future career prospects by ensuring that you have the relevant experience and are more prepared for any job role.
Distance learning courses also make it possible for working professionals to improve their career by providing them with the resources to enhance their knowledge. They are able to study without having to give up their job or it hindering their work performance. This can be helpful in cases where someone may be looking to seek a promotion and therefore must develop their knowledge whilst still being able to excel in their current job role. It provides people with the capacity to broaden their understanding which will inevitably have a positive impact on the organisation. Enrolling for a course also demonstrates to an employer that an employee is committed to self-development which is a highly desirable for any organisation. With the constant shift in industries, it is important for employees to remain up-to-date, therefore UK distance learning can help with ensuring that they aware of changes and developments within their field.
A UK distance learning course is also helpful for people that have other commitments such as having children or being a carer for someone. It allows them to continue and pursue higher education without having to choose between the two. This not only makes education accessible to people that may not have had the opportunity to pursue it otherwise, but can broaden the appeal of education as a whole by making it seem more attainable.
Whilst some students may worry that distance learning lacks the social aspect that comes with a university experience, technology has made it possible to emulate this and with the introduction of things such as online forums, it is now possible to remain more connected than ever. Students are still able to benefit from things such as feedback from tutors or seeking advice. Distance learning has quickly evolved and is now providing students with a more enriching way of learning whilst ensuring that they are still able to have access to the more social aspects. With the availability of countless online communities and resources, students have the opportunity to ask questions and support one another in the same way that they would in a classroom.
Whilst traditional education has always taken precedence, job roles are now becoming more demanding and therefore distance learning has bridged the gap and catered to this need. Students now require more than just an education and need the flexibility to work and learn at the same time, therefore distance learning will continue to develop and increase in popularity due to allowing time and space to commit to both.