Blog
Benefits of Distance Learning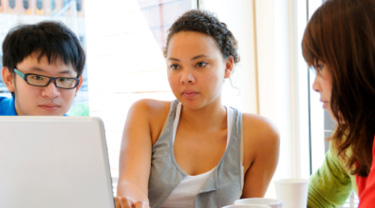 Many people turn to distance learning as the new way of studying, it has the unique benefit of allowing you to develop your career whilst still being in employment. 
Distance learning also gives people the opportunity to springboard their way to promotion, maybe begin a new career or just assist them further in their current position.  
UK distance learning courses can also be used to widen and deepen people's knowledge of their favourite topic. Here at the Online Business School, we pride ourselves on the flexibility of the distance learning programmes that we offer.  All of our programmes allow students to study anywhere, be it from the comfort of their own home or even on the train!  Students do not have to attend any lectures, there is no classroom study thus allowing students to study around their everyday work/family life.
The distance learning programmes that the Online Business School offer all contain a certain amount of modules, once you have studied a module you are then required to take a multiple-choice test.  The multiple-choice test is once again online based and has 30 questions and a time limit of 1 hour.
After all the modules have been completed and all multiple-choice tests have been passed there are then a further 8 assessments need to be taken.  These assessments are based on all the modules that have been covered within the programmes.
Once students join the Online Business School they will have their very own dashboard, this allows them to login and view all the modules, tests and assignments.  The dashboard also contains the social learning forums, enabling students to discuss theories/ new ideas with students that are on the same programmes.
It is not just about the flexibility that the Online Business School prides itself on, affordability is also another very important factor. Many people who have to fund their own studies look at what is on offer and what is best to fit their budget.
Students can choose to pay for their programme in one payment or they have the choice to spread the payments. 
if you are looking to study via distance learning then be sure to look at the Online Business School – www.onlinebusinessschool.com
Remember that studying for any kind of qualification gives employers the insight that individuals are committed to helping themselves by further developing their skills and knowledge.