Blog
4 reasons to a study a BTEC instead of an A Level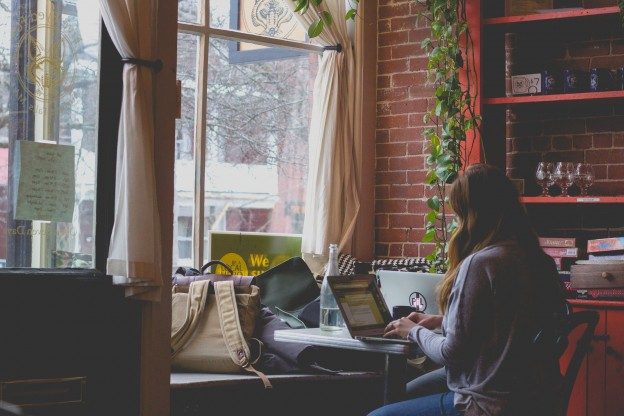 Recent figures from UCAS show that the number of A-level students achieving grades ABB (the average grades you need to get into the top ranked universities) has fallen by 2,500 over the last year, but the number of BTEC students achieving the equivalent has increased by 16%. It is undeniable that more and more students are opting to study BTECs over A Levels these days, which means we should be paying more attention to this educational trend.
What are BTEC qualifications?
BTEC stands for 'Business and Technician Education Council' which used to run the award, first introduced in 1984. BTECs are vocational and work-related courses, rather than traditional academic courses, designed for study in a wide range of occupational areas from business to performing arts. BTECs are offered at all levels: levels 1 and 2 are equivalent to GCSEs, level 3 to A Levels, and levels 4 -7 hold the same status of achievement as a degree.
Why take a BTEC instead of an A Level?
BTEC national level 3 diploma courses have become one of the most widely recognised qualifications for admission to Higher Education; they are gaining popularity as an alternative to A Levels. According to figures from UCAS, the proportion of sixth-formers taking vocational qualifications rose from 3% in 2004 to 15% last year. So what are the benefits of a BTEC qualification?
University progression
After 33 years of success, BTECs have built a sterling reputation. More and more students are applying to universities with BTECs, which is clear sign that institutions have recognised the value of a BTEC qualification. According to an article by the Higher Education Liaison Officers Association, 95% of universities in the UK accept BTEC students, including universities from the Russell Group. In 2015, over a quarter of students accepted into higher education held at least one BTEC, which is further proof that BTECs are just as respected as A Levels.
Employability
BTECs prepare students for employment; courses can develop a student's employability skills as they offer the experience of real-life practical tasks and work placements. The CBI has claimed that schools are "exam factories" and that A Levels fail to prepare students for the world of work. BTEC qualifications are generally well-regarded by employers as the courses enable students to develop useful hands-on skills such as time management, communication, problem solving and planning.
Career progression
Employers value BTEC qualifications as courses are usually industry-directed, in other words they give students industry-specific knowledge and skills which makes them readily employable. Courses are developed by professional bodies and higher education experts, which guarantees that a BTEC-qualified candidate will demonstrate the right standards of knowledge and practical skills for the role.
Practical assessments
BTECs are more practical qualifications with a focus on flexible learning and independence, which appeals to those who find traditional teaching methods and exams difficult. The assessment for BTECs is largely based on regular coursework and work experience, which makes them an ideal option for those who crumble under the pressure of exams.
Take the next step
Check out our Level 3 in Business Management, which has been specifically developed to provide the knowledge required for students to work effectively, both as individuals and in teams within business.  Upon completion of the course, students will then have the opportunity to apply for admission onto a full Undergraduate Degree programme from a range of UK universities.