Blog
The Online MBA is the most feasible option for working professionals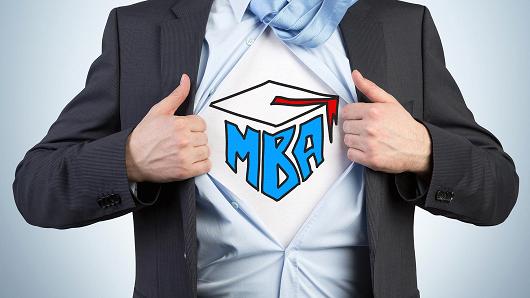 Working professionals are always seeking to self-develop and often end up pursuing an MBA programme in order to invest in their future. An MBA programme can provide working professionals with the knowledge and skills to progress to a more senior role whilst also increasing their level of qualifications. It can help in all areas such as strategic thinking and being a better leader. Therefore, MBA programmes are often recommended to people that may be seeking career progression.
MBA programmes themselves have developed through shifting their focus in order to help students maximise their experience and ensure better career prospects. Whilst industries continue to change and evolve, it is important for both institutions and businesses to remain aware and up-to-date with these changes whilst ensuring that their curriculum and services are always relevant to the needs of students. Therefore, when making the decision to pursue an MBA in business, there are some factors that should be considered.
Learning while working
Many working professionals will be pursuing an MBA in business whilst still maintaining their existing job and it is important to ensure that your chosen programme will allow for this. Some students may find it difficult to balance work and studying, however an MBA programme not only allows you to increase your skillset but ensures that it does not in any way hinder your career. Whilst still a commitment, an MBA is something that you will be able to use and implement in your existing role and you may find that the two overlap, making both easier to balance.
A student-driven approach
Institutions should prioritise and focus on a student's needs whilst developing a curriculum and you should therefore identify whether their approach is something that will benefit you. For example, more student-centred learning will focus on providing you with experiences to ensure that you are gaining more than theoretical knowledge. Content is also taught through different approaches whilst taking your needs and aspirations into account. A programme should be tailored to helping you acquire the most out of your studying, ensuring that your goals are a priority.
Entrepreneurship
Whilst an MBA was used as a tool for career progression, it is now often perceived as a means of being able to thrive independently. For example, individuals that are interested in and hope to pursue entrepreneurship are able to benefit from an MBA because an institution will not only encourage and help to promote innovative ideas but will help students to become more critical thinkers. They are able to provide individuals with the fundamental foundations of what it takes to succeed, with professionals then being able to go on to implement these.
Integrated learning
It is crucial to consider the outcome of an MBA in business and whether it will help you to progress in your career. For example, through asking questions such as whether the programme can help for you to build contacts within the industry or provide you with the expertise that you can then go on to apply in the workplace. Before dedicating time, it is important to evaluate the MBA as a whole and whether or not it is worthwhile. Think about what it will bring you and whether it lines up with your future career goals.
Soft skills
Whilst theoretical knowledge is able to deepen your knowledge and provide you with a better understanding of things, it is the soft skills that will help you to succeed. As more and more students are graduating with degrees, they often lack the real-life skills to be able to implement their knowledge into a job role. Therefore, things such as time management and having a positive attitude are sometimes lacking in candidates because it is not something that they were able to pick up whilst studying. MBA programmes therefore ensure that they focus on the development of these various skills because they are the means to becoming a more effective and successful working professional. Programmes should provide you with more than just knowledge, you need to be able to acquire the skills and experience that you can go on to apply in your future job roles.
Whilst an MBA can act as an additional qualification, it is still crucial to consider whether or not it will help you progress in your personal career. It is also important to choose the right institution for you to ensure that you are able to get the most out of both your time and education.