Blog
Didn't get the Grades? Don't worry! Here is a guide to Clearing 2014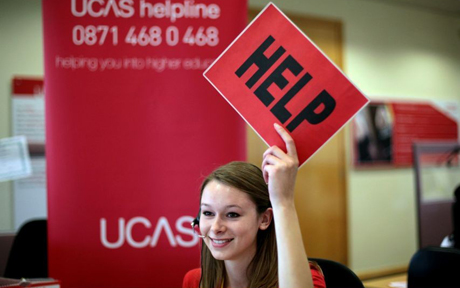 Don't be shy! Clearing is a first come first serve service. Be Clear, Confident and do your research before you call.
Often seen as being months away after you have just completed your exams, 'results day' approaches quicker than you would have liked.
For those who didn't quite make the grades to get onto their chosen course, there is little time to dwell on what might have been… instead, it's time to stay calm and warm up the telephone voice!
Here are some tips to make sure you get the university place that you deserve:
Do your Research! Put the phone aside for now, and prepare yourself. Running in and making a phone call before you have everything clear in your mind can be worse than not making a call! Take some time to consider your choices. Have a list of a few alternate universities and courses, if you don't get offered a place at one, move onto calling the next university.
Making the actual call shouldn't be too difficult, but your nerves may get the better of you, the best thing to do is make notes on a piece of paper, make sure you know your AS level and A level results along with the UCAS points they are equivalent to.

 

The most important point to remember is that you and the university share the same end goal, you want a place at the university, and the university wants to fill all of its places, although you will have to show that you deserve the place as universities want a keen student with the right skills.

 

The call will usually have two stages, initially callers may speak to a member of the clearing team, this conversation will talk about your results, what course you want to study. Once the clearing team are happy with your responses to this stage, you may then be put through to the course administrator who may ask more specific questions about why you want to study the particular course, it might also be a good idea to have your Personal statement to hand so you can refer back to this if you need to. If everything goes well the course administrator should make you a verbal offer over the phone which should stand for 24 hours. You should then go ahead and accept this immediately.

 

Celebrate getting into university!