Testimonial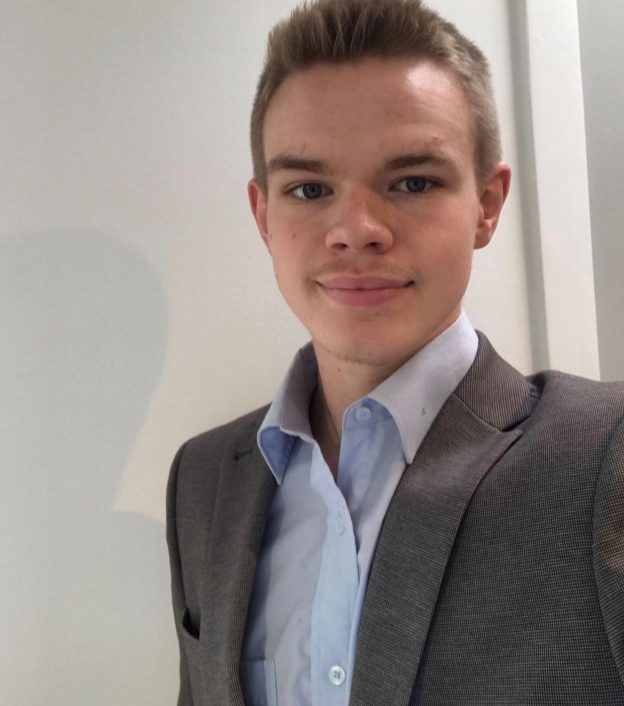 Take a look at one of our graduate case studies to find out why students from all over the world have chosen to study at Online Business School.
James started studying the Level 3 Diploma in Management in January 2017 and completed the course in an astonishing 6 months. The Level 3 Diploma is equivalent to 2 A-Levels, therefore James was able to use his qualification to apply to study at university. He is now studying a degree at the University of East Anglia.
Why did you choose to study with Online Business School?
I chose to study with the Online Business School because I had been studying at my local sixth form and had become unhappy with the quality of the course content offered, and the level of challenge it presented me with. Therefore, with a future career in mind for the business sector and the determination to still make it to University I went about finding a course suitable for my needs, and I then found the Online Business School's Level 3 Business Management Diploma, which was perfect for me.
How would you describe your experience of studying with Online Business School?
I would definitely say The Online Business School is a fantastic alternative to University Level studies, or in my instance, a way to get back on track and then complete an A Level equivalent course that upon completion provides you with a pathway to get into many different universities; I feel thoroughly prepared now to begin my degree at The University of East Anglia, and cannot thank the staff at Online Business School enough for their help and support. With their support and high-quality materials, I attained a Distinction overall and this was a proud achievement for me, as I move into the next stage in my career.
What did you like the most about the course with Online Business School?
I enjoyed the course as a whole. It presented me with a relative challenge that enabled me to express my knowledge in written assignments that were realistic to the business world and very varied. I found the different assignments interesting to undertake and the variety of tasks ranging from presentations to formal handouts meant that I was able to remain engaged throughout and enjoy what I was writing.
Are there any particular areas you believe we need to work on in order to create a better learning experience for our students?
I believe that the resources provided were excellent and fit for purpose. All of the help and support given was great too, from the admin staff through to the marker, so no, all was pretty perfect.
Do you have any advice for current or prospective students?
I would definitely say The Online Business School is a fantastic way to either obtain a qualification that enables you to gain entry into many universities, or is worth considering as a university alternative. The pricing is flexible and offers payment plans for those who may not be able to pay all in one instalment and the assignments and support materials offered really give you the platform to do the best you possibly can in the course you are studying, with real life scenarios enabling you to put yourself in the shoes of someone in the real business world.
Read more testimonials here.