Testimonial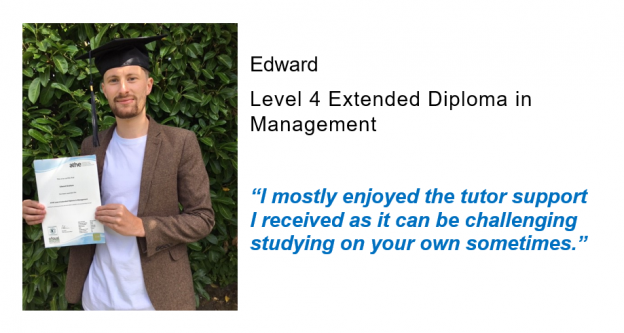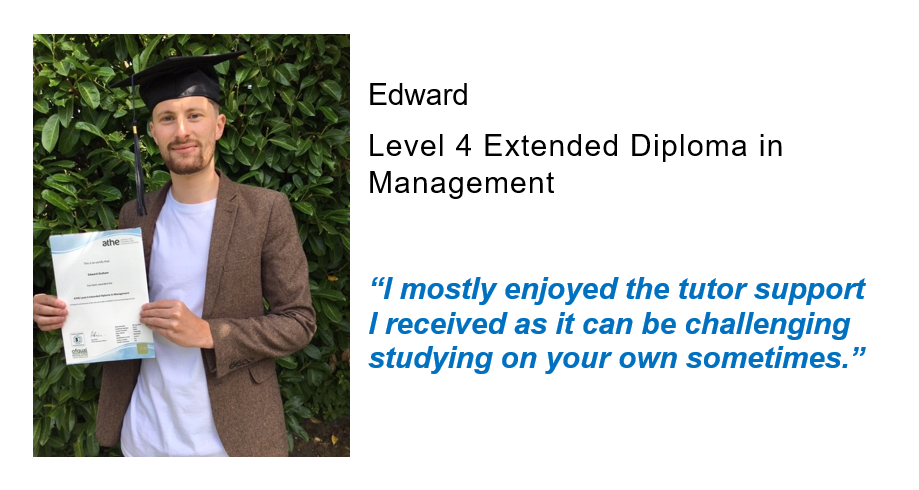 Edward has just graduated from the Level 4 Business Management course that he completed in just 4 months!
Why did you choose to study with Online Business School?
I chose OBS as it allowed me to study at my own pace
How would you describe your experience of studying with Online Business School?
My experience was smooth and easy with great help on hand
What did you like the most about the course with Online Business School?
I mostly enjoyed the tutor support I received as it can be challenging studying on your own sometimes.
Do you have any advice for current or prospective students?
My advice would be to complete each assignment one by one as opposed to all 8 and then submitting. This is so you can get the general gist of what it takes to pass a module.
What are your plans now?
My plans are to enter the world of work and use my diploma to help me secure a more managerial position.
Watch Edward's video testimonial here.