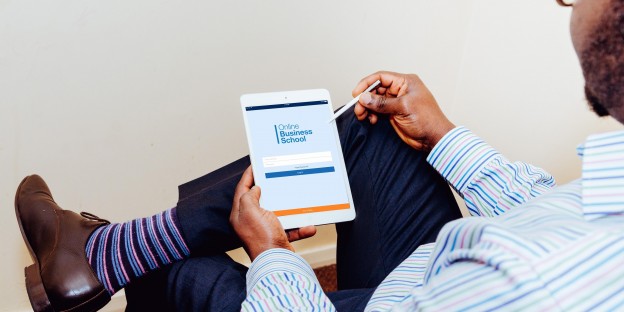 THIS OFFER HAS NOW ENDED. 
We are delighted to announce for a very limited time when you enrol on a course, you will receive a FREE 9.7-inch Apple iPad worth £339.
For more details about the iPad, Click Here.
Here are the details for this offer:
Only valid on courses over £1000.
Course fees must be paid in full, in a single transaction with no discounts applied.
UK delivery is free, overseas students will need to pay insured shipping costs.
If you would like further information on our courses Click Here.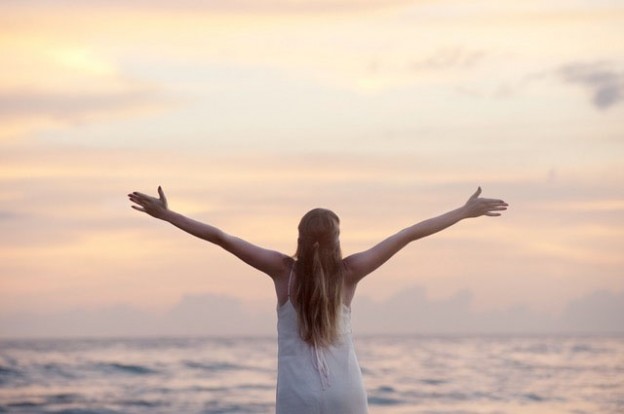 Do you ever forget to take care of yourself?
When life gets busy, it can be difficult to find the time to look after yourself but self-care is essential in helping you stay at the top of your mental and physical well-being.
The following ideas are self-care activities you can fit into a short amount of time, usually with little cost.
Go for a walk
One of the best ways to relieve the stresses of the day is to simply walk them away. Walking triggers the release of endorphins, which work to relieve stress hormones and stimulate relaxation.
Read a book
Take some time to unwind with a good book – reading is a wonderful (and healthy) way to escape the stress of daily life. Reading for just six minutes can be enough to reduce stress levels by 68%, according to new research.
Take a digital detox
Technology has invaded our lives to the extent that we are constantly plugged in. Many of us can no longer focus on a simple task without reaching for our phones. Choose a weekend and try to unplug from technology – no phone, computer, laptop etc. Or if that seems too difficult, try setting aside 30 minutes for technology breaks. Temporarily disengaging from emails, social media, and the internet is a wonderful way to recharge.
Take a nap
Taking an afternoon nap can reduce the amount of stress hormones present in the body so you'll wake up refreshed and rejuvenated. Research has indicated that a daily nap of between 20 and 90 minutes before 4:00 pm will also increase your mental performance.
Listen to music
Listening to music can have a relaxing effect on our minds and bodies, it lowers blood pressure, reduces muscle tension and decreases the levels of stress hormones. A slower tempo can help to clear your mind, making you feel soothed while releasing the stress of the day.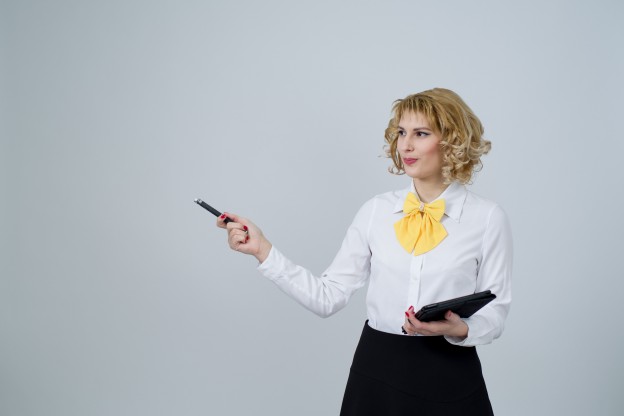 An MBA, or Master of Business Administration, is a Master's degree designed to develop the skills required for a career in business or management. Many busy professionals are opting to study for their MBA online as it is the most flexible option; reading material and assignments are administered over the internet and completion can take as little as 18 months or as much as three years. Here are the top benefits to earning your MBA online.
Greater flexibility
The best part about an online MBA is the flexibility to balance your studies with your career and family. You can fit your MBA education around your own schedule, so that you can study at your own pace without having to attend classes,
Accessibility
One of the most obvious benefits of studying the MBA online is that you can study from anywhere, at any time, whether at home or on the move. Online MBA programmes are 100% online and asynchronous, which means there are no fixed times to be online, and you can complete work at the time that is best for you.
Lower cost than traditional university
Online MBA programmes offer excellent value for money. Tuition for an online education is considerably cheaper than traditional education because there are no infrastructure costs required. Aside from base cost of the degree, online learners save money because they don't have to pay for university accommodation or commute to class.
No GMAT requirements
The Graduate Management Admissions Test (GMAT) is not required for admissions onto an online MBA programme, which means that students can move forward with their MBA without worrying about entrance exams.
International opportunities
Online MBAs attract students from all over the world, which enriches the course with the knowledge and differing viewpoints of a diverse demographic. It provides the opportunity to connect with students and professionals in international settings and offers business immersion opportunities.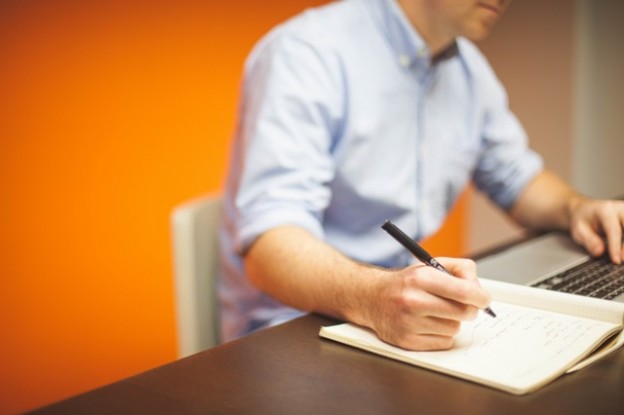 Earning an online degree is a positive experience for most students. While online learning doesn't suit everyone's learning style, the vast majority of today's students thrive in an online environment. So how do you know if an online degree is right for you? Here are four sure-fire signs that online learning could be the right path for you.
You need flexibility
Online learning is an ideal choice if you want to study but you need to juggle multiple priorities. You want to work studying around your schedule and need a course that is flexible enough to supplement your life outside the classroom. Many online learners enrol on distance learning courses so they can balance their education with family responsibilities and work commitments.
You are proactive
Online students must be proactive learners who are motivated to study on their own initiative without needing direction. Online courses promote autonomous learning, which means there is less direct guidance. Online learners are required to take a proactive approach to their studies; they seek out information and research around their topic. If you're a self-starter with a strong desire to learn, an online degree could suit your learning style.
You are self-disciplined
Online courses require more self-discipline and independence than on-campus courses. There is a lot of freedom and flexibility with online learning, which requires you to stay focused and manage your time effectively. You set your own study schedule and learn at your own pace, which puts you in control of your own learning process. Those who are self-disciplined, motivated and organised get the most from online learning.
You have strong reading and writing skills
Strong reading and writing skills are critical to success in an online course as nearly all communication is written. Most of the material in the online environment comes from text-based tools such as virtual lectures, eBooks and discussion forums. Unlike campus education, online courses generally rely on written work for assessment purposes. If you're comfortable expressing yourself in writing, then online learning is a good match for you.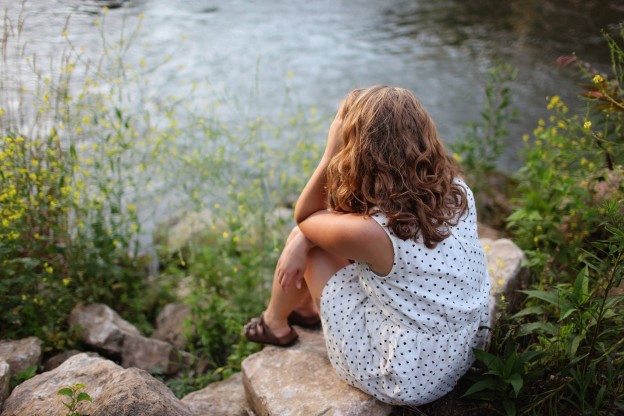 We've all had those days where there is nothing in the world that will get us motivated to do the work that we need to be doing. You sit in front of your desk with your laptop, your books, pens and highlighters and find yourself staring at the wall hoping that somehow the material will be absorbed into your head. You just can't seem to get in the zone so you waste your study time inefficiently. Forcing yourself to be productive is tough so we have put together a list of six ways to help you get the most out of your study sessions.
Follow a study schedule
A study schedule can reduce stress by allowing you to set aside the necessary amount of time for studying. Buy a planner and plan a week's worth of studying at a time. Allow around 8 hours a day for studying but keep study times consistent each day – routine is important! You'll know when you're at your most productive, so be sure to factor this into your plan.
Take study breaks
Incorporate regular study breaks into your study schedule. They offer a good incentive while studying but they also help you to study more effectively. Spend 10-15 minutes away from your desk and do something you enjoy, whether that involves taking a walk or just making a hot drink and resting on the sofa. You need to give your brain time to refresh so you can return to your work focused and ready to get the best results from studying.
Create an ideal study space
It is essential to have a dedicated space for the sole purpose of studying, so when you enter that place your brain knows to focus on studying. If you study on the sofa, your mind will wander as this is traditionally a place where you relax. Study in a space that is private and free from distractions. Make sure your study area is comfortable; set up your desk and chair in a way that won't hurt your neck or back. If you are comfortable, you'll be more productive.
Avoid procrastination
Procrastination is a student's worst enemy, it whiles away valuable time and eats away at your productivity. The only way to study effectively is to eliminate all the distractions and work with restrictions. Turn off your mobile phone and block websites and work without interruption – you'll be surprised just how productive you can be!
Feed your brain
Eating well is good for your mental health, your brain needs nutrients to help it perform optimally. Avoid junk foods as they can increase fatigue and impair your ability to focus. Fuel your brain with foods such as fish, fruit, vegetables and nuts to remain mentally alert.
Drink plenty of water
A new study found that water improves mental performance as it helps the brain to work faster. Experts have warned that failing to stay hydrated can make your brain shrink, making it harder to think and absorb information. Make sure you drink plenty of water as it will help your brain cells to function properly and therefore keep you energised and productive.
This entry was posted in
News
on
.
Post navigation