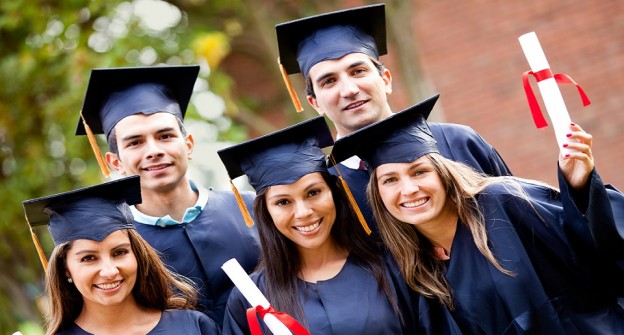 Postgraduate management degrees seem to be increasing in popularity because they are designed to teach skills that make individuals more employable. When entering such a competitive job market, these courses can provide students with an advantage over other candidates. A postgraduate management course is more than just an education, it ensures that you gain the right knowledge and skills to succeed in all areas of life.
Benefits of a postgraduate diploma
It can often be difficult to maintain concentration in classes for mandatory modules that may not seem relevant to the areas that you wish to pursue. However, postgraduate diplomas in management offer students with the opportunity to tailor their courses by allowing them to pick the modules that best suit their needs. This ensures that you are pursuing topics of interest that will be beneficial for your career. It also makes education much more personal.
Studying for a online postgraduate diploma in business and management will help to sharpen and expand your knowledge by building on your existing qualifications. It will also allow you to demonstrate that you are able to offer valuable insight into the industry which can help you navigate through the workplace.
Why should you study online?
Be your own teacher. Sitting in a classroom and feeling overwhelmed by information that a teacher is telling you can often feel quite frustrating. In fact, a lot of time is wasted in trying to decipher notes and make sense of concepts and theories that were quickly glossed over in lectures. Online learning completely changes this by allowing you to be your own teacher.
Learn at your own pace. You have the opportunity to take your time and only move on from a concept when you have fully been able to grasp it. There is no pressure to quickly comprehend ideas and you have the time to absorb and make sense of information.
Learning can be more engaging. Online learning means that you will study through various techniques such as watching videos, reading online material and participating in quizzes. These activities will hold your attention and also make you more inclined to retain the information that you are absorbing.
Find out how you work best. By learning through various unconventional methods and teaching yourself, you will be able to determine the techniques that work best for you and this can be immensely beneficial later on in life. For example when participating in training within the workplace or going on to further study.
How will an online postgraduate diploma in Business and Management help your career?
Choosing to study online requires a level of dedication and self-discipline that are not present in conventional education. Online learning means that you must improve and perfect your time management skills and maximise productivity. These are highly valuable things that can be projected into your job and therefore lead to you acquiring more senior positions. It also demonstrates your commitment to continual self-development which is highly desirable to employers. This can be used as a driving force to help you progress further in your career. You will also be able to provide valuable insight which can give you a competitive edge when penned against other candidates.
There has been a recent increase in the amount of people that are opting to pursue an education in business because it has been demonstrated as being a successful way of not only acquiring a job but also helping to further careers. This subject area can also lead to working in a wide array of areas, creating a sense of flexibility that is often not possible with more niche courses. Studying business opens up the pathway to many interesting career opportunities and can even lead you to go on to further your studies.
Why should you choose a ATHE or BTEC level 3 diploma in business?
A ATHE or BTEC level 3 diploma in business administration can help to provide you with a more in-depth understanding of the way that businesses operate and are structured. There are a multitude of modules and topics that are covered to help develop your knowledge of the different areas within business. The course can also provide you with practical and theoretical skills, alongside transferable skills such as being able to effectively communicate, or confidently and independently carry out research. Studying business administration will evoke you to ask more questions and therefore become an analytical and critical thinker, which can also help you in your everyday life. You will also have access to knowledgeable and enthusiastic teachers and learning material that will be invaluable to your success. You will be assessed through different methods, and the course is ideal for anyone that would like to broaden their knowledge of business.
How will a ATHE or BTEC Diploma in Business help your career?
BTECs are often practical and therefore designed to make you more employable by teaching you the right skills such as time-management, problem-solving and decision-making to help you enhance your performance in the workplace. In fact, some people opt to choose business due to all of the desirable and practical skills that are taught, for example being able to think rationally and logically. These can be beneficial in any place of work and are often skills that employers seek in candidates. Being equipped with an understanding of the inner workings of business and having gained all of the above skills will give you a competitive edge and demonstrate to employers that you are both able and committed and can go on to apply these to your work. By studying for a business administration level 3 diploma, you will develop an understanding of the foundations of business and therefore can be flexible in choosing which sector you would like to pursue. The skills that you learn are often universal, therefore even allowing you to work globally. You will also be able to go on to start your own business due to possessing the knowledge that you need to be able to comprehend the fundamentals of business. Studying business is the gateway to furthering your career.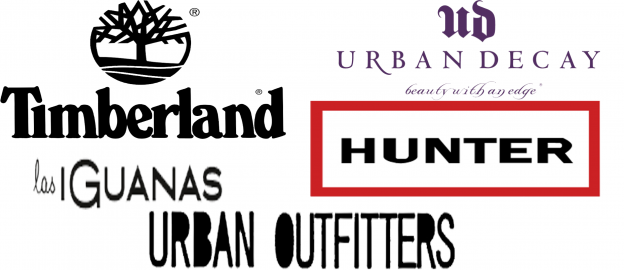 We have our favourite student discounts of the week:
Las iguanas
Available Sunday through till Thursday, students can use 25% off the food bill. Show your student card when you are placing your order.
Urban decay
On offer all year round for students, get yourself 10% off Urban Decay, please Click Here for more information.
Hunter
15% student discount online only, please Click Here to get information.
Urban outfitters
20% off now! You do not want to miss out on this, Click Here to take advantage.
Timberland
10% off online Timberland Click Here to get this offer.
Enrol onto an Online Business School course to receive A free iPad!
Its as simple as that. When you enrol onto one of our courses and pay for the course fee in full you will receive an iPad mini for free to compliment your studies.
Offer ends Wednesday 30th November 2016.
For full terms and conditions please Click Here 
If you would like further information on our courses Click Here 
---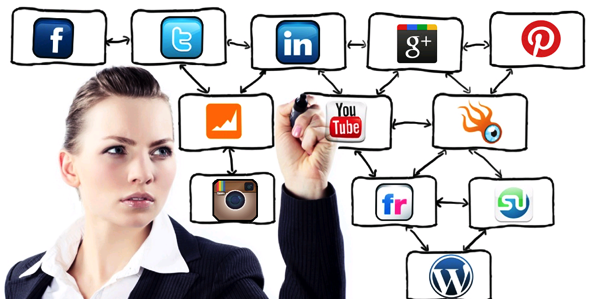 There has been a rise in the use of social media within the last few years and it is now becoming an integral part of the way that we do and experience things, for example our consumption of news or the way that it influences our shopping habits. However, one of the main advantages of social media is that it is a platform where people can come to create a shared space and form communities which is integral to aid and maximise online learning.
What is the role of social media in online learning?
Learning online can be incredibly isolating without the continual presence of teachers and your peers around you. Although teachers can provide online support, there is nobody physically around to discuss things with, for example if you struggle with understanding a concept and need to quickly run through it with another person. This is where social media comes in, it can be used to create a space for coming together with peers and teachers to support, encourage and discuss things with each other.
How can different social media platforms help your online learning?
Social media can often be more interactive than a physical classroom. Sometimes people are too afraid to ask questions due to the fear of it seeming irrelevant, however social media creates a space where questions are encouraged. Teachers can also use different social networking sites to promote educational materials that you may find useful or relevant. They can provide tips on how to study and even comment on things.
Some of the main social media platforms that can be used to aid online learning are:
YouTube
YouTube contains a wealth of knowledge and countless instructional videos. Instructors can also utilise the platform to broadcast tutorials and the comments section provides space for students to come together to discuss or ask questions. It can be an excellent resource because it can sometimes help to listen to a person simplify and talk through a concept in order to be able to fully comprehend it.
LinkedIn
There are countless uses for LinkedIn such as being able to participate in its groups and discussions where people can provide tips or exchange views. Although it is more of a professional platform, LinkedIn can be used to follow educators and influencers who often post things like industry-relevant videos and reading material.
Facebook
This is one of the most popular platforms because it allows you to connect with your peers. A teacher can also create groups where other people that are studying the same course can come together. This not only instigates interaction but provides you with a space to gain and access information. The instructor can also post various material and introduce you to new ideas to allow discussion.
Twitter
This is an excellent platform for quickly communicating and also being able to access things that people are sharing. Teachers can create certain hashtags that a student can follow to be exposed to anything that their peers are sharing or discussing. Again, it creates a more interactive space and often allows for a quicker response than emailing a teacher directly.
Overall, social media makes the experience of learning online less isolating which is essential to learning. It is also accessible on mobile devices which means that support and information are always on hand which contribute to aiding and maximising your educational experience and learning.
This entry was posted in
News
on
.
Post navigation